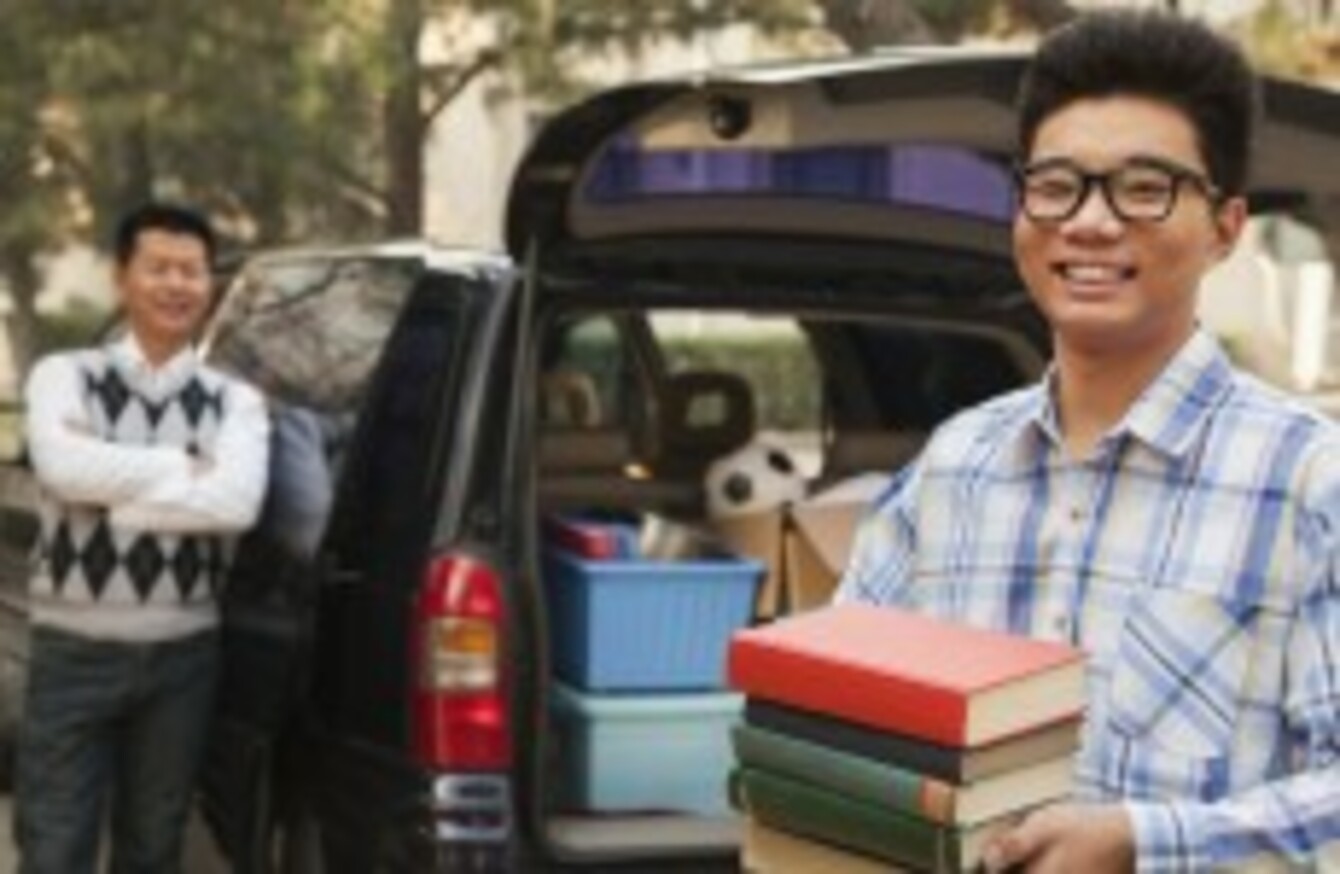 Image: Shutterstock/XiXinXing
Image: Shutterstock/XiXinXing
THE PROCESS OF taking in lodgers is something that traditionally operated within a very fixed format.
Young men and women would come up from the country and stay with a landlord or landlady – a deal that saw them provided with meals and board.
However, in recent times this has been much changed – and now a much wider range of people are using the spare room in their house to create additional cash flow.
For people who decide to go down this road, there is the promise of tax-free income.
The 'rent-a-room relief' scheme saw an increase in Budget 2015 from €10,000 up to €12,000 – meaning you could be pulling in an additional tax-free €1,000 a month.
But is it worth the hassle?
To find out more about taking in lodgers, TheJournal.ie spoke to Tony Campbell from GetDigs.ie about how the process works.
So if a person wants to rent out a room, how do they get started? 
If someone registers with us to advertise a room – we'll put them up on the website for €30 for a three-month period. That includes the descriiption and the photographs and all the rest of it. Lodgers can access the website for free.
One of the good things about our website is that if a lodger sees an ad they are interested in they can make contact with the homeowner but they don't have access to any of the homeowners details like name or address. There is that layer of protection there.
And what sort of people do you see renting out rooms? Is it a lot of matronly types? 
We see a lot of young couples – they would be renting out rooms – they could have a room or two free. We'd have elderly couples where kids have left the nest and they have rooms to spare.
Alternatively, they might have kids, but as I said, things are still tough financially at the moment, so they might rent out their spare room.
So things have changed now? 
It has changed you know. If you go back to the 40s, 50s, 60s, even the 70s – the situation was was a guy from rural Ireland coming up to the big smoke and he'd move in with a family and he'd get his meals, etc, etc.
You might get someone coming up from rural Ireland, but you get a lot of work places and colleges that have great canteens so a lot of them wouldn't really need the meals. They might get a breakfast, but not necessarily an evening meal.
What would happen if the lodger was drinking all the time and playing dance music at four o'clock in the morning? 
We have a page on the website that strongly advises the homeowner to draw up guidelines or even a contract that both of them sign. Stuff like if you can invite people back to the house – if you do, what time do they have to leave? Music, all of that kind of stuff.
That needs to be done up front before they get a lodger in because, you know if the lodger is in, and they don't know the ground rules, it could be problematic later on.
So you don't get too many lodgers creating aggro? 
No, no and I'll tell you why. As I explained, the homeowner doesn't give any details, so when the lodger come in they makes contact with the homeowner through the ad. What happens then is the lodger has to fill in details about themselves and why they are interested in the room. The homeowner can then get back to the lodger with more details.
They can then ask them questions – they kind of get a good feel for the person. It can then be a telephone conversation or a meeting in a public place. They would have a fair idea of the person before they progress it in anyway and let the person into their house.
All of these people going into digs are students though, right? 
There are two types of lodgers that use the service. One is students. So again they could be kind of rural, coming up to the city. It could be Johnny or Mary, first time in college, the parents might come up, meet the homeowner etc. It is generally very good that way. There are no problems.
The other type is the professional person. Because work can be kind of hard to get – people might have huge commutes. Instead now, of going up and down to work everyday – they leave the house very early on a Monday morning. They might do Monday, Tuesday Wednesday, Thursday and then leave on Friday.
So it's pretty handy having professionals in then? 
We have people coming back saying they never see the lodger. They eat out, work late, and then maybe leave early on a Friday. So they don't actually see them and they're getting good money coming in.
And they would have the house to themselves then at the weekend so it's worked out fairly well for them actually.
Tony Campbell's top tips for renting the spare room 
You can make up to €12,000 tax-free under the rent-a-room scheme
Interact with the lodger beforehand – either face-to-face or over the phone
Have an guidelines put down in writing with the lodger
Professional lodgers might be out of the house a lot
Keeping lodgers involves less cooking than it used to