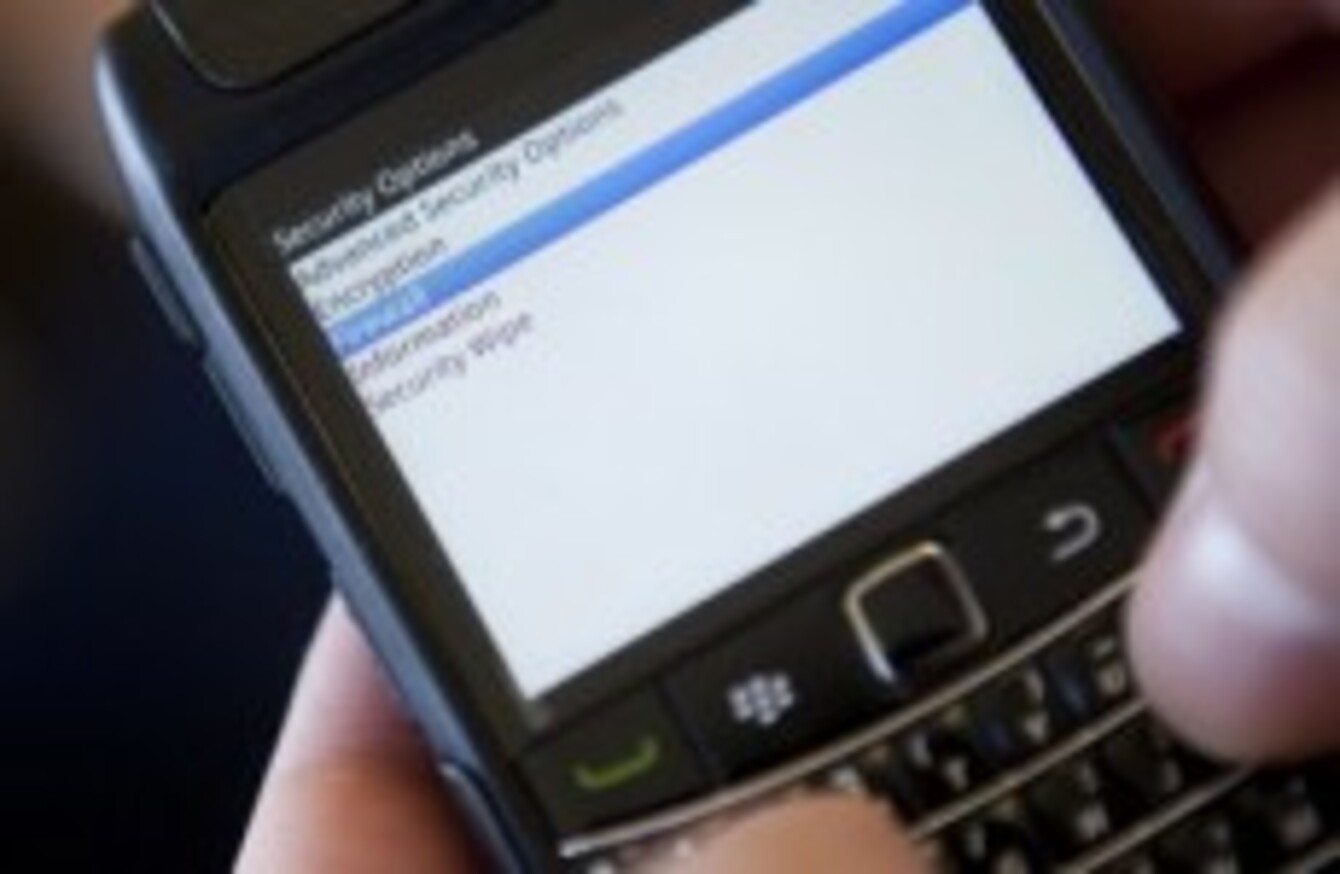 Image: Sean Kilpatrick/The Canadian Press/Press Association Images
Image: Sean Kilpatrick/The Canadian Press/Press Association Images
UK POLICE searched the phone messages of people arrested during last week's riots in England to prevent planned attacks on London landmarks such as Oxford Circus and the Olympics 2012 site.
The Guardian reports that Scotland Yard thwarted a number of attacks after breaching the BlackBerry Messaging (BBM) encrypted code hours before rioters had planned to meet at certain iconic locations.
The paper says that by Monday afternoon of last week, detectives were monitoring BBM and sending extra police to areas under the threat of looting and rioting.
UK security services including MI5 are still working on encrypted data sent via BBM using mobile phones taken from people involved in the rioting.
A 20-year-old man from Essex was arrested on Friday and is to appear in court next month for allegedly attempting to organise a water fight via BBM. Police said they intercepted messages being circulated on BBM and Facebook and feared the water fight could have been a cover for further rioting.
Earlier today, a Metropolitan Police chief admitted he had considered blocking social networking sites in an effort to stifle further unrest. The BBC reports that acting police commissioner Tim Godwin said he thought about ordering the services to be turned off, but Godwin added:
The legality of that is very questionable and additionally, it is also a very useful intelligence asset.
Godwin refused to comment on what kind of assistance BlackBerry has offered to provide the police investigation into the unrest because it is an ongoing inquiry.
Last week, Prime Minister David Cameron told the House of Commons the government was in discussions with intelligence services and 'industry' to see if it would be "right" to block access to social networking sites which were being used to organise criminal activity.