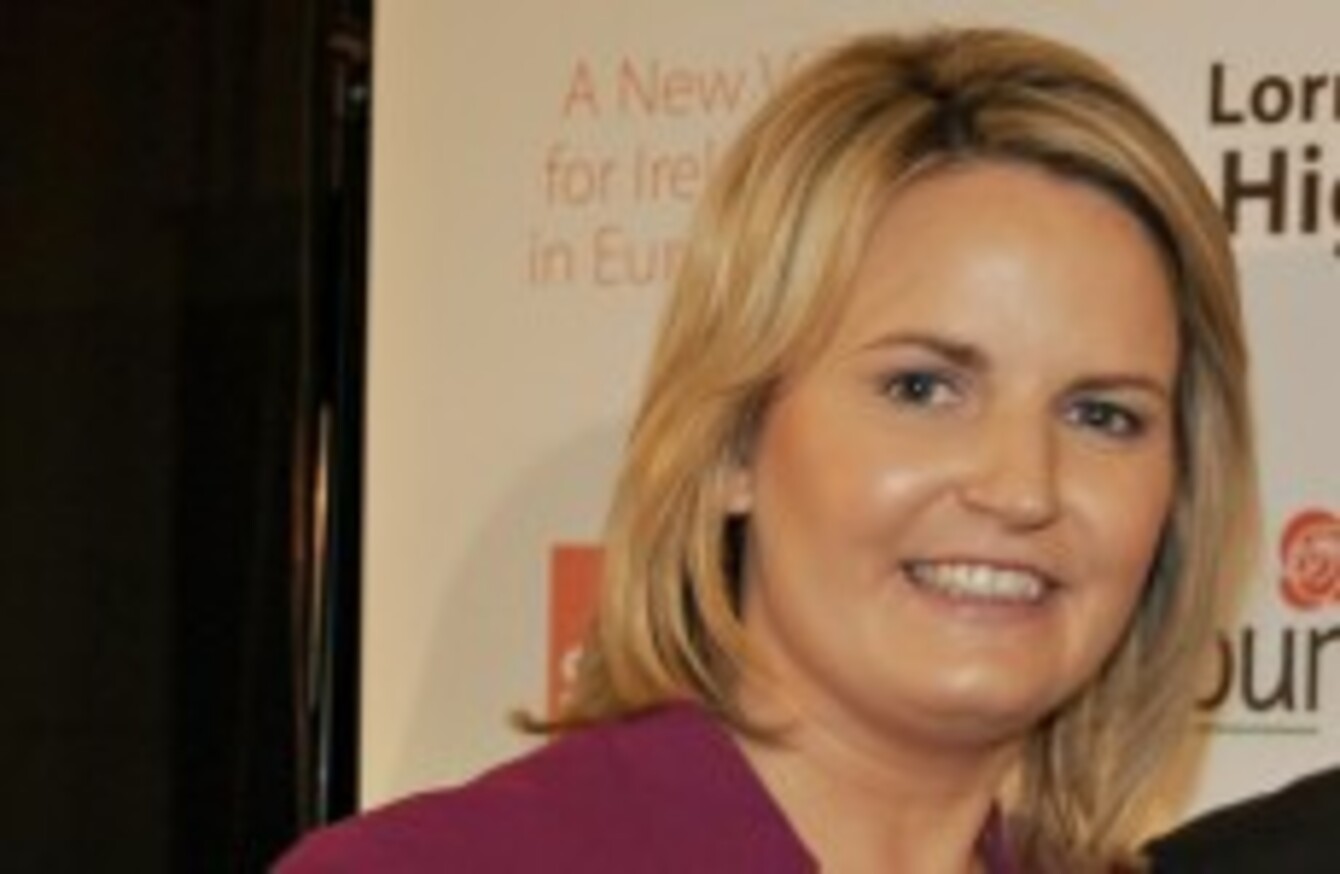 Image: Labour Youth via Flickr
Image: Labour Youth via Flickr
LABOUR SENATOR LORRAINE Higgins has received another online threat through Facebook – this time being told her head would be ripped off her shoulders.
Speaking to RTÉ's Seán O'Rourke this morning, Higgins said she reported the threat, which was posted on her personal Facebook page, to gardaí.
In the comment, Higgins said the man threatened to "rip my head from my shoulders and shove it where the sun don't shine".
He reiterated that at the end of the comment as well on Facebook. He came out with a number of other insults and abusive comments as well.
An officer from Donnybook station has since carried out a safety assessment at the Senator's home and at her parents' house. She said a number of "vulnerabilities" were identified and gardaí suggested increasing security in the run up to the next general election.
Though Higgins said she is "used to this being part and parcel of public life" she said it is difficult for members of her family who did not sign up to the political life.
She believes the threatening comments were a direct result of contributions she made during a recent appearance on RTÉ's Prime Time in which she criticised the four jailed water protesters.
On the show, the Senator said they had not been imprisoned for peacefully protesting, but for stopping people from doing their jobs and they "quite wilfully broke" the laws of the land.
Today she said she respects all views on water charges but feels she was making a "very legitimate point at the time".
Higgins has received a number of death threats before and had to delete her professional Facebook page in November because of what she described as a "tirade of abuse".
Gardaí are now investigating this more recent threat on her personal Facebook page and are working to track down the man responsible.