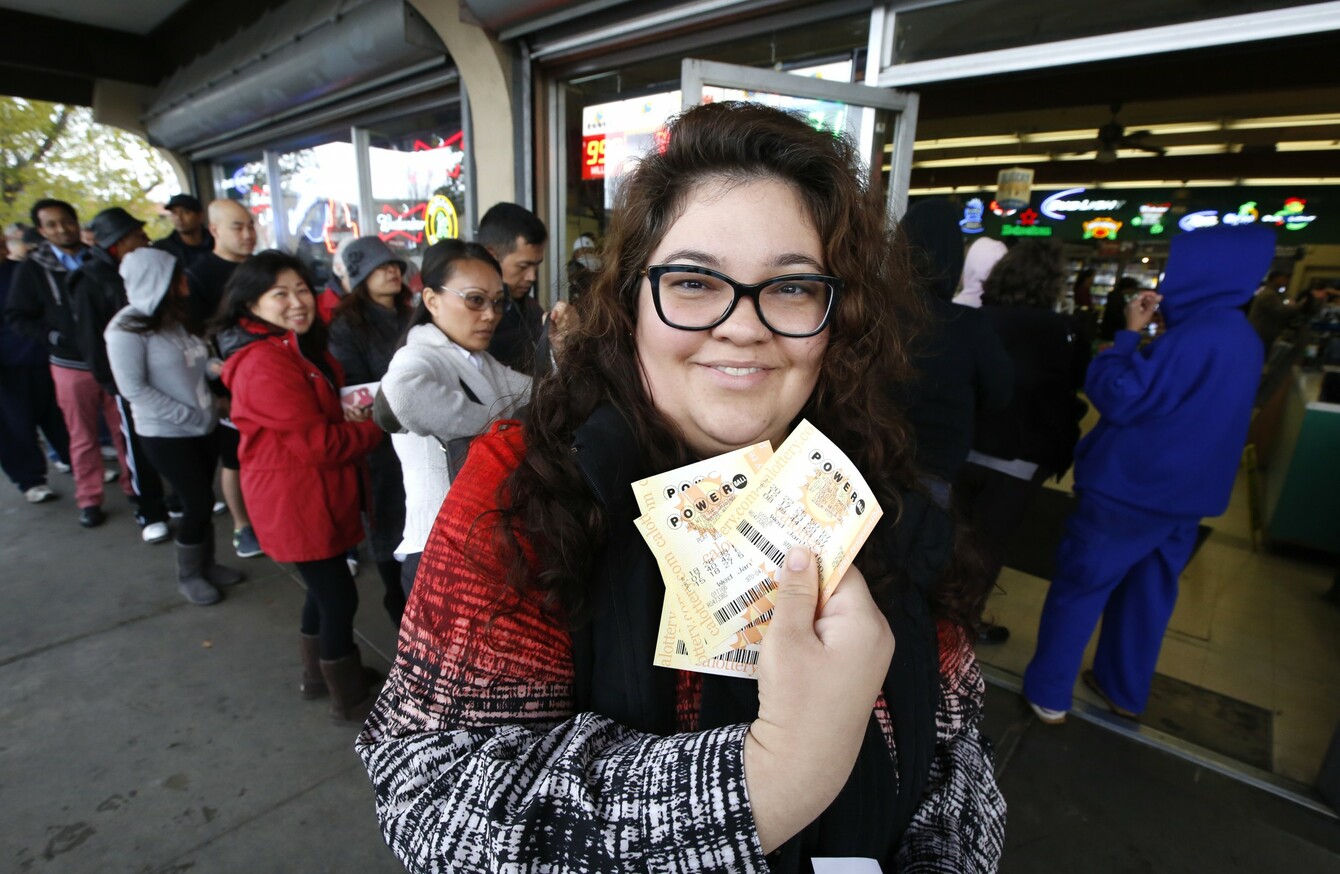 Laura Woodward yesterday buying lottery tickets for her office pool
Image: AP Photo/Rich Pedroncelli
Laura Woodward yesterday buying lottery tickets for her office pool
Image: AP Photo/Rich Pedroncelli
THERE HAVE BEEN confirmed winners of the biggest lottery jackpot in history. 
Officials from Powerball USA have said that there have been at least three winning tickets sold for the $1.5 billion (€1.38 billion) draw. 
The mega prize pot came as the result of 19 rollovers, with draws where no one took home the top prize.
Powerball USA has said that the winning tickets were sold in California, Florida and Tennessee.
Winners are able to collect their prize in annual payments over 29 years or take a share of a lump-sum payment of $930 million, the amount set aside for the jackpot winners.
A number of smaller amounts have also been claimed as part of the draw, including more than 80 winners who matched five numbers who will be taking home more than $1 million each.
The three jackpot winners will each take home $310 million (€285 million) – a wealth that would put them among the 50 richest people in Ireland.
They will be paying back a hefty chunk of their winnings in taxes. The BBC reports that this will work out as 39.6% federal income tax and whatever additional tax the winners' home states impose.
The last time the jackpot was scooped was in November last year. The prize is based on ticket sales, so big jackpots can snowball as people get swept up in lottery fever.