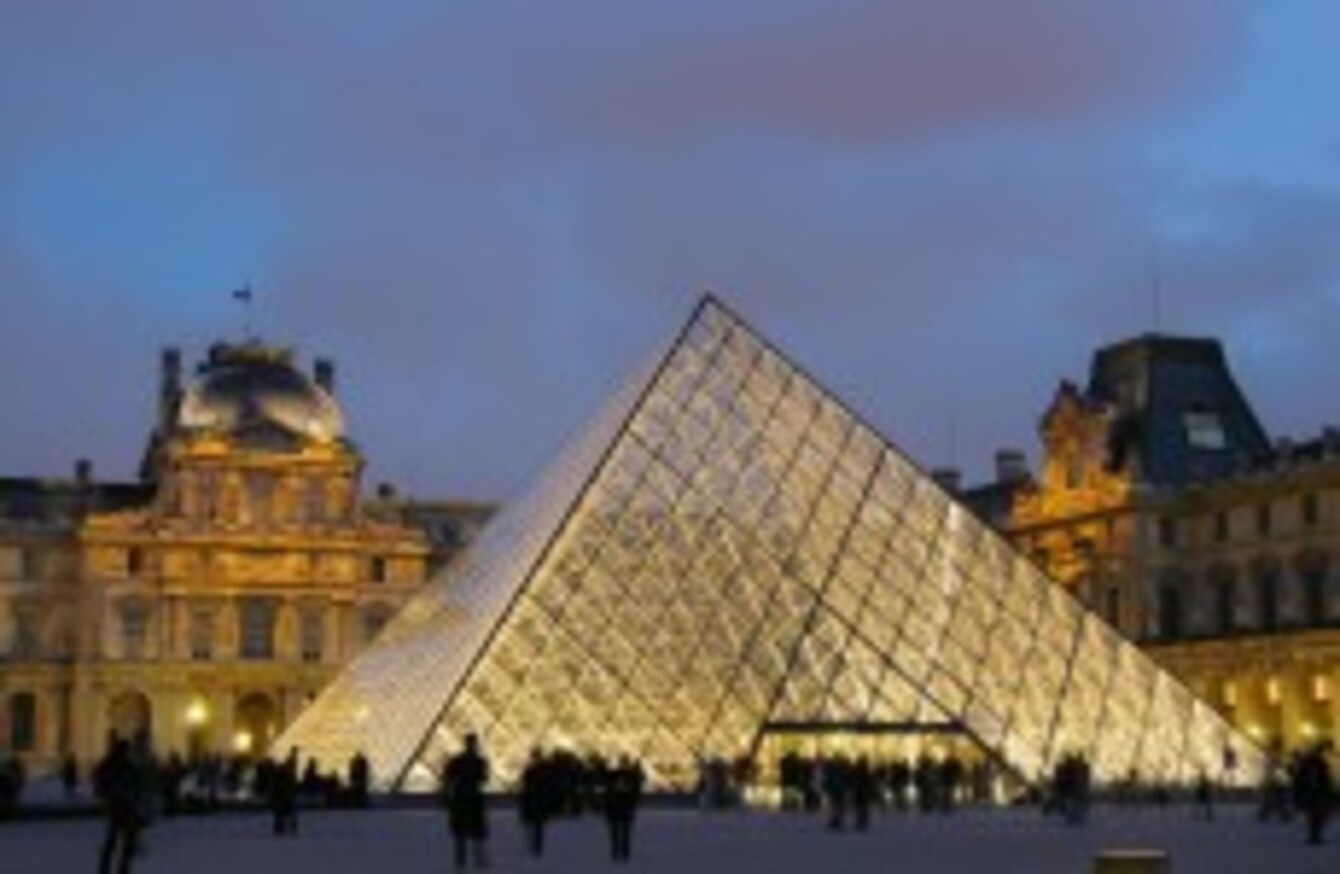 The Louvre, Paris.
Image: CLAUDE PARIS/AP/Press Association Images
The Louvre, Paris.
Image: CLAUDE PARIS/AP/Press Association Images
THE LOUVRE SAID Thursday its new Islamic art wing helped cement its position as the world's most-visited museum with nearly 10 million visitors in 2012, over a million more than last year.
The exact figures will be released early next year, but in the meantime the Paris museum said there was a "remarkable progression in Chinese visitors, who now figure in the top three groups (of non-French visitors) alongside Americans and Brazilians".
Next came Italians and Germans, it said in a statement that noted that its website had seen more than 11 million visitors and that its Facebook page had 800,000 followers.
The museum's new wing of Islamic art, with about 3,000 precious works from the seventh to the 19th centuries, opened to the public in September and since then has attracted 650,000 visitors.
Costing nearly 100 million euros ($131 million), it is funded by the French government and supported by endowments from Saudi Arabia, Morocco, Kuwait, Oman and Azerbaijan.
Fiugres are not yet available for Ireland's museums, but the four sites of the National Museum of Ireland received over one million visitors in 2011. This was a 10 per cent increase on 2010. But Dublin Zoo was the most popular attraction last year, receiving over one million visits.