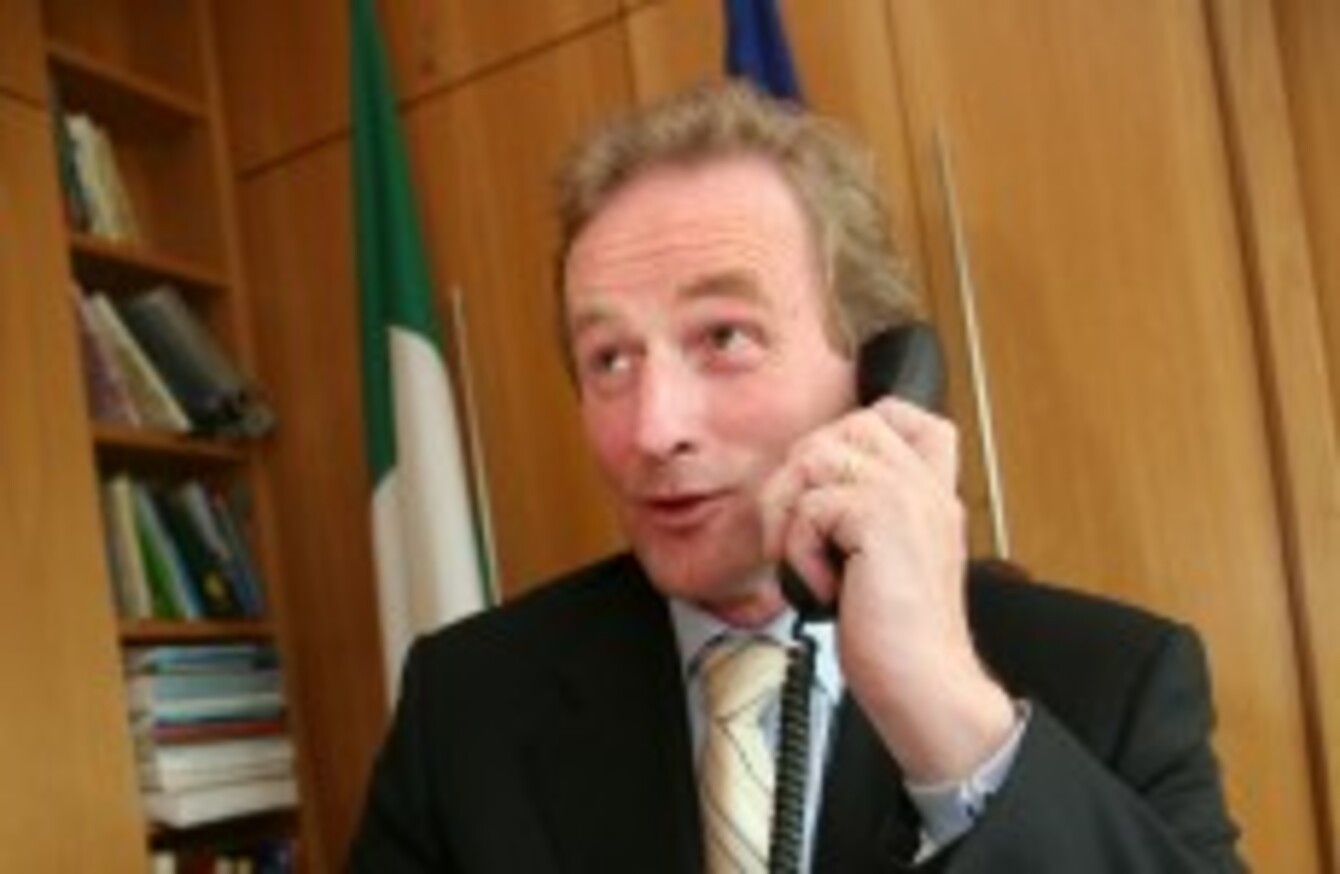 Enda Kenny on the phone (File photo)
Image: Albert Gonzalez/Photocall Ireland
Enda Kenny on the phone (File photo)
Image: Albert Gonzalez/Photocall Ireland
TAOISEACH ENDA KENNY has said that he has held a phone conversation with the president-elect of France, Francois Hollande, this morning.
Speaking in the Dáil, Kenny said that he had congratulated the French Socialist Party leader on his election victory on Sunday night and added that the pair "had a very good conversation".
Hollande defeated conservative incumbent Nicolas Sarkozy in Sunday's run-off vote to become the first socialist to become president of France in 17 years. He has stressed the need for policies on growth to be inserted into the Fiscal Compact treaty.
Despite suggestions that he wants it renegotiated, governments across Europe including Ireland have moved to ensure this is not the case. German chancellor Angela Merkel said yesterday the treaty would not be renegotiated.
Ahead of the 31 May vote in Ireland on whether or not to ratify the treaty, Kenny said that Hollande had acknowledged the upcoming vote.
"President Hollande is fully sensitive and cognisant of the concerns of Ireland, of the fact that our people are voting in a referendum on 31 May, on the text of the treaty as was signed on the 2 March and agreed by 25 countries," Kenny said.
"The president elect full understands that and respects that and we had a good conversation about the question of growth and the reorientation of the European agenda towards a strong growth future in addition to what has already been agreed."
Kenny added that he looked forward to meeting Hollande at an informal summit of EU leaders on 23 May when it is likely that policies for growth in the eurozone will be discussed.