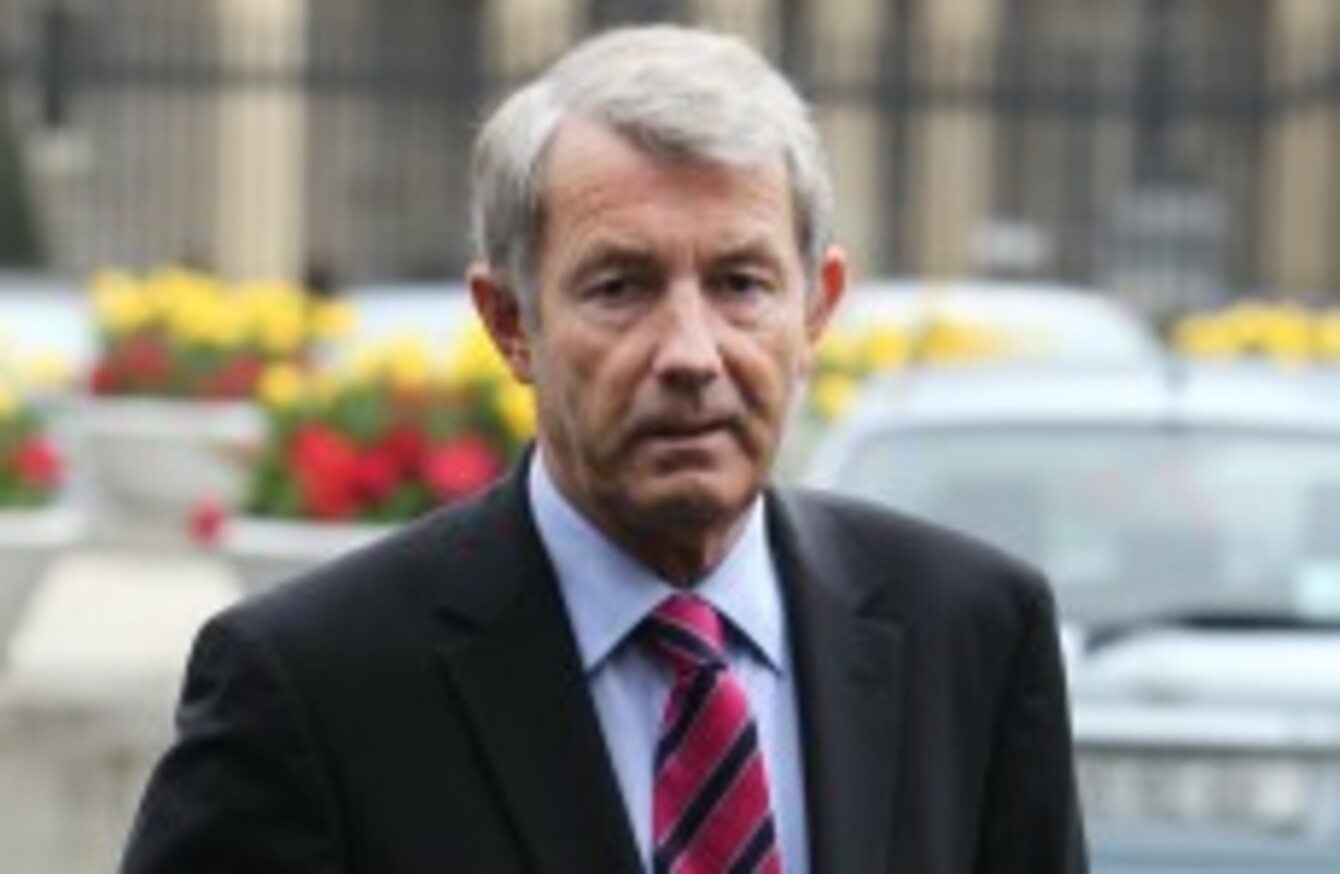 Independent TD Michael Lowry
Image: Leon Farrell/Photocall Ireland
Independent TD Michael Lowry
Image: Leon Farrell/Photocall Ireland
NEARLY 300 COMPLAINTS lodged against Independent TD Michael Lowry remain in limbo, as the Clerk of the Dáil seeks legal advice on how to proceed.
Complaints had been lodged after an investigation by the Irish Examiner discovered that he was the part-owner of land in Wigan which, at the time, was not listed as part of his declaration of interests.
Last Tuesday, however, Lowry added the land – which he maintained was still of "negligible value" – to his Register of Dáil Interests in response to "wildly inaccurate speculation regarding its value."
While the number of complaints as of last Wednesday totalled 83, the number had jumped to nearly 300 by last Friday, an Oireachtas spokesperson told TheJournal.ie today.
A decision on whether the near-300 complaints will be referred to the Members' Interests Committee of Dáil Éireann is pending legal advice, however.
Responding to TheJournal.ie, the spokesperson said:
Following further consideration the Clerk of the Dáil is seeking legal advice on the matter. Accordingly the Clerk of the Dáil is not in a position to make a decision at this stage as to whether the complaints should be referred to the Committee on Members' Interests . He expects to be in such a position shortly.
Reasons for complaints not being forwarded would be if the Clerk determined them to be "frivolous or vexatious or that there is 'not sufficient evidence to establish a prima facie case in relation to the complaint'."
In cases where the complaint is rejected for the reasons outlined above, "the Clerk is obliged to send the complainant, the member concerned and the Committee a statement of the reasons for so doing."