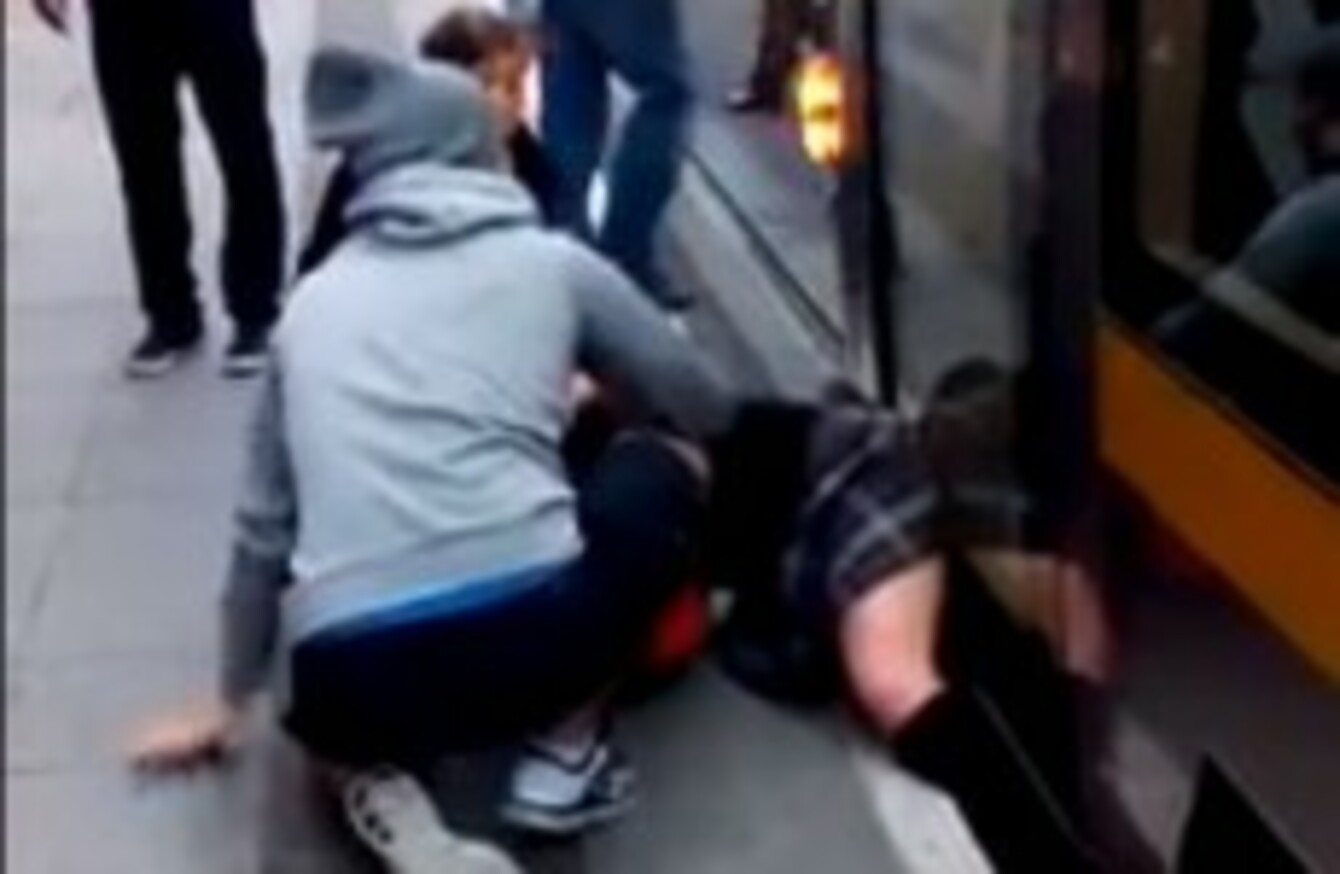 Image: Facebook/Lukasz Pigula
Image: Facebook/Lukasz Pigula
A YOUNG WOMAN whose legs became stuck between a Luas and the platform was freed after passers-by pushed the side of the tram this morning.
The incident happened at the Jervis Street stop and was filmed by Facebook user Lukasz Pigula.
The video shows the girl, who appears to be wearing a school uniform, stuck between the tram and the platform at the drivers cab. She sounds in obvious discomfort as a number of people attempt to help her.
A crowd begins to form alongside the girl and they being to push the tram to release her. As the commuters continue to try to push the tram she sounds to be in increasing discomfort before she is eventually freed.
The Luas red line was halted for a period during the incident as well as a separate incident also on the red line at Bluebell.