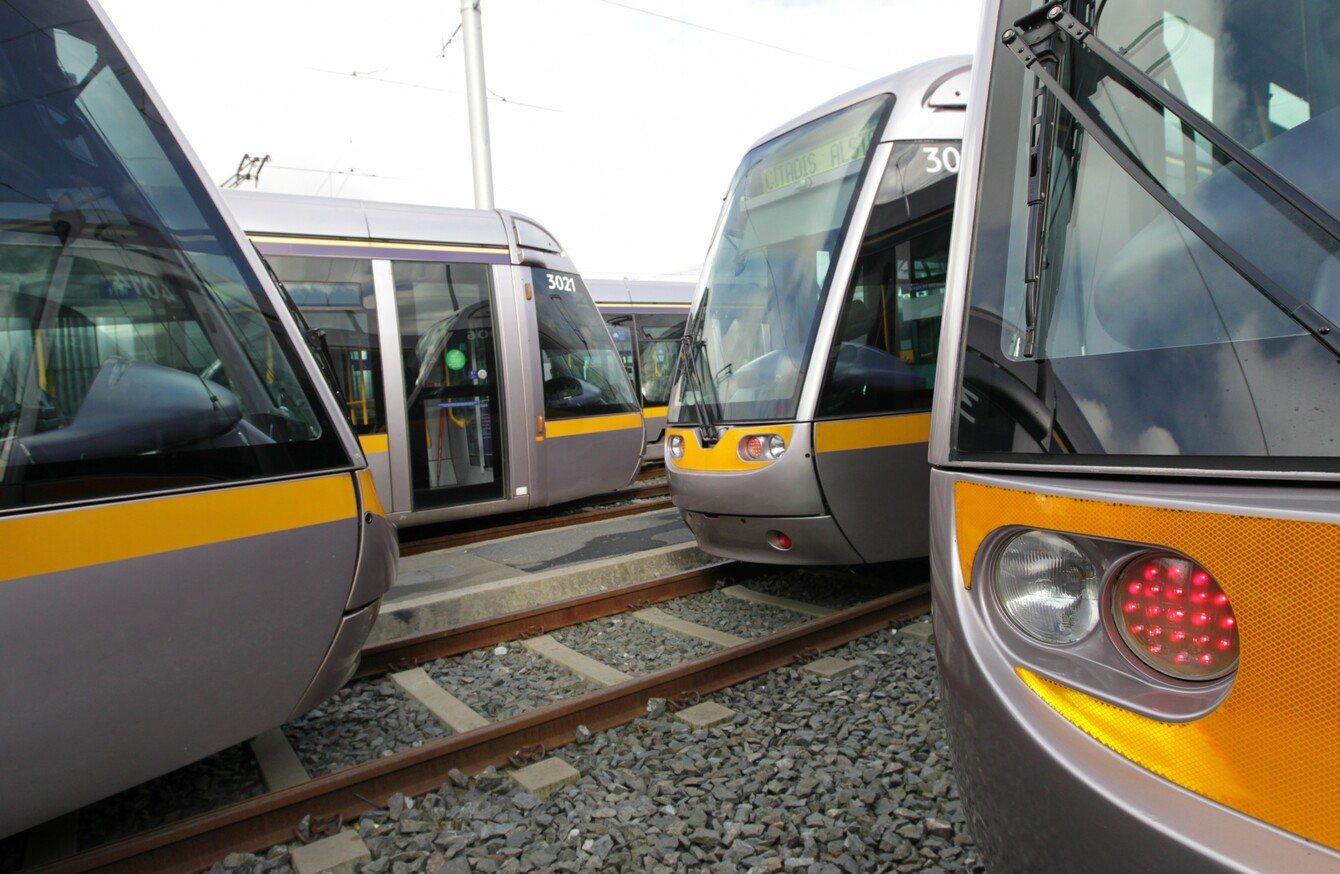 Image: Mark Stedman
Image: Mark Stedman
THERE IS NO sign that the ongoing industrial action by Luas drivers will end any time soon as talks aimed at resolving the dispute have fallen apart.
Transdev, which operates the Luas, says they have walked out of the talks today because a pay agreement is still some way off.
A statement from Transdev says that both sides had met to discuss the Workplace Relations Commission proposals on the talks, but nothing had come of them.
They say that previous industrial action has made them less able to meet drivers' demands.
Drivers will resume their work stoppages later this month. The full day strikes will take place on 28 April and next month on 4, 13, 20, 27 May.
"Management entered the discussions with a view to exploring the basis for the union rejection of the Workplace Relations Commission (WRC) proposals, to share the financial challenges the company is facing and to outline to SIPTU a revised pay proposal.
This revised proposal takes account of the five days of industrial action since the WRC proposal was rejected and reflects the reduced financial resources available to the company.
Transdev says there is "no basis" for talks any more, because neither side is close to an agreement. They say that Siptu's expectations "remain in excess of what was proposed at the WRC".
Sources close to the dispute say that the two sides remain "very far apart".
A Siptu spokesperson could not be reached.