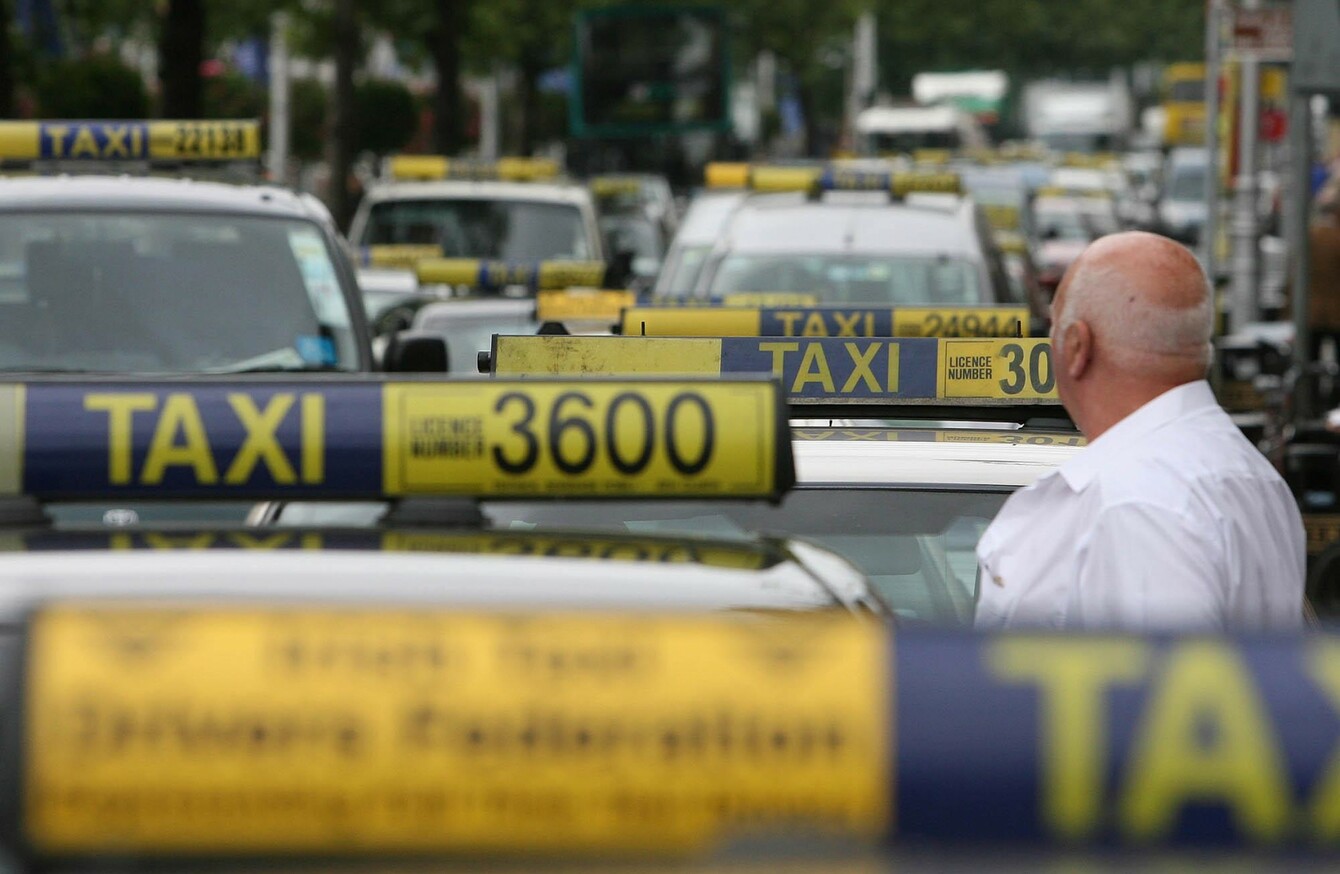 Image: PA Archive/Press Association Images
Image: PA Archive/Press Association Images
WITH LUAS DRIVERS on strike again next Friday, thousands of people will be without their usual mode of transport.
Which means good news for one group of people: taxi drivers.
"You'd be mad not to be working," one taxi driver told TheJournal.ie. While he feels a sense of sympathy with both the public and the drivers, he's happy enough for the extra business.
"Flat out"
With the Luas drivers looking less likely to give up their dispute by the day and further strikes looking likely for June, taxi drivers are set for more busy days.
While anecdotal evidence from taxi drivers suggests the days are "flat out, mental busy", taxi apps Hailo and Lynk both report the days were huge for them.
During last Thursday's strike, Hailo had a record day for prebooking in Ireland. They add that unique orders were up 45% compared to a normal Thursday, with 8-9am the busiest period – up 77% on a regular Thursday.
Lynk's CEO Noel Ebbs said the demand is "nuts".
"What we're seeing is that over the last few days we've had a 300% increase in downloads of the app and another 300% increase in bookings.
"Taxi drivers are obviously happy, but the traffic frustrates them. It can be stressful for them because we hate missing deadlines.
"As each Friday [of a strike] comes, we expect those downloads to increase. People should plan well in advance and pre-book if they need a taxi on those days."
Luas strikes
For the moment, here's what you need to know if you're a Luas user:
The Red and Green lines will be off next Friday
Service will resume at 5.30am on Saturday 14 May
There are also full day stoppages planned for Friday 20, and Friday 27 May
There'll be a four hour stoppage on Thursday 26 May (3pm to 7pm)
Luas tickets will not be valid on services of other public transport service providers during the strikes