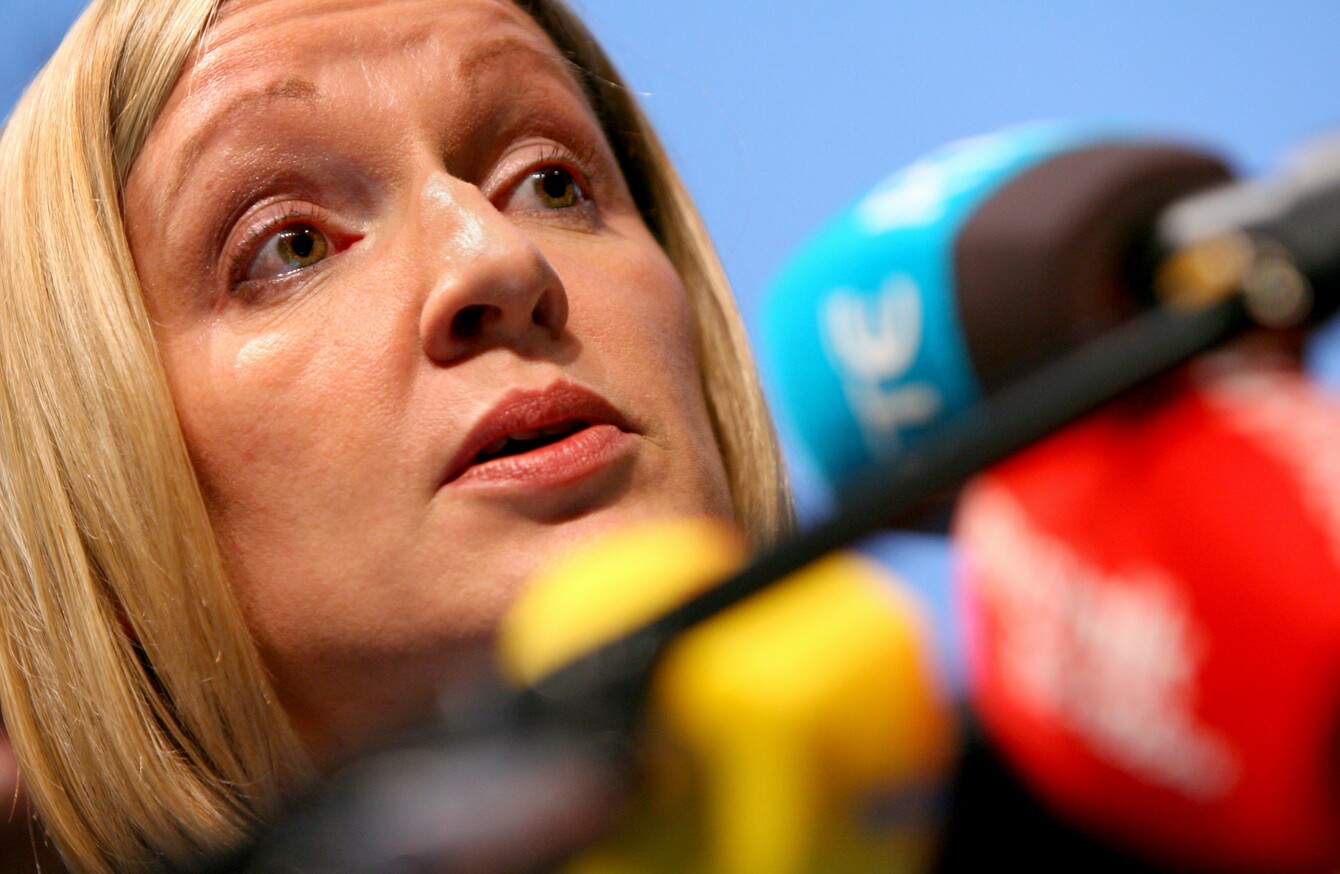 Creighton also discussed the possibility of government with Fine Gael.
Image: Mark Stedman
Creighton also discussed the possibility of government with Fine Gael.
Image: Mark Stedman
Updated 4.12 pm 
POLL FINDINGS PUBLISHED in today's Sunday Independent show that almost three in five people are worried that terrorists could enter Ireland under the country's refugee resettlement programme.
The survey found that 59% were concerned about this, while 21% said they were not, 20% could not definitively say either way.
The poll was conducted by Millward Brown and questions were based purely on security and immigration issues. It also found that 43% of people feel that Ireland is taking "too many" refugees in response to the Europe-wide crisis.
Almost exactly half of people surveyed (49%) believe there are "already Jihadist terrorists based in the State".
Following the publication of the survey, some people have taken issue with the front page headline of the paper for being miselading and of stoking fear of immigration.
The poll comes following a week of debate after a spate of sexual assaults on women in the German city of Cologne on New Year's Eve. Eyewitnesses, police and media have said that the men who carried out the assaults appeared almost entirely to be of Arabic and North African origin.
The events have led to Chancellor Angela Merkel supporting stronger deportation laws, just a month after the end of a year in which Germany accepted close to one million refugees.
Screening
Speaking this morning about the controversy, Renua leader Lucida Creighton said that she believes there has been "an attempt to silence" any refugee policy beyond an 'open door' policy.
"I don't think it's xenophobic or unreasonable to say that there should be screening, and that there should be a process and mechanism in place to ensure that refugees are genuine refugees and not economic migrants," she told The Sunday Show on Newstalk,
I think in a sense there has been an attempt to silence anyone who questions the kind of complete open door policy. It has to be open door, but it has to involve screening in terms of security but also in terms of the kind of cultural issues that are emerging in Germany.
Speaking on the same programme, Health Minister Leo Varadkar said that while it must be accepted that "cultural differences" exist between people in Europe and refugees from elsewhere, he believes "we shouldn't jump to conclusions".
The whole thing is shocking and really terrifying and the whole thing that happened there has to be condemned. It's really frightening to think that, in a European city, that our sisters and friends could be subjected to what seems to be a coordinated series of sexual assaults.

Asked whether cultural differences have been underplayed, the minister said they do certainly exist.
"There are enormous cultural differences and I don't think its's something we can turn a blind eye to or pretend doesn't exist," he said.