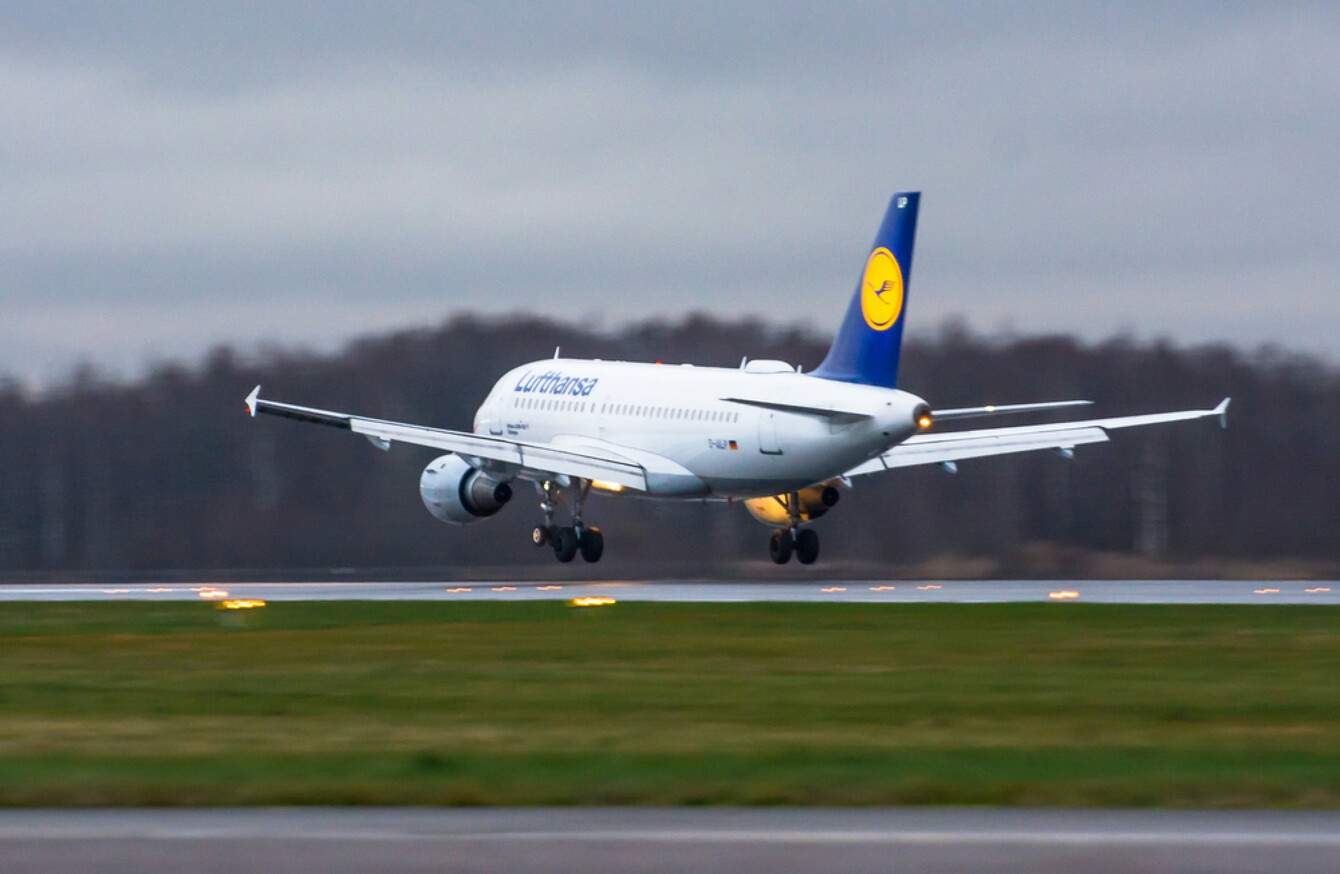 File photo
Image: aapsky via Shutterstock
File photo
Image: aapsky via Shutterstock
A PASSENGER JET has made an emergency landing at Dublin Airport this morning after the crew reported damage to one of their aircraft's windshields.
Lufthansa flight LH-978 was en route to Dublin from Frankfurt when the crew declared an emergency over the Irish Sea west of Blackpool, England at around 10.45am.
The crew of the Airbus A320 jet reported that a crack had appeared in one of the cockpit's windshields but that the damage was confined to just the outer layer of the window.
The flight crew requested clearance to descend earlier than usual but confirmed there were no other issues with their aircraft. The crew also said they did not require emergency services on arrival.
The flight landed safely at 11.23am but was immediately taken out of service so that repairs could be carried out.
The airline has confirmed that the return leg of the flight, LH-979, has been cancelled as a result.