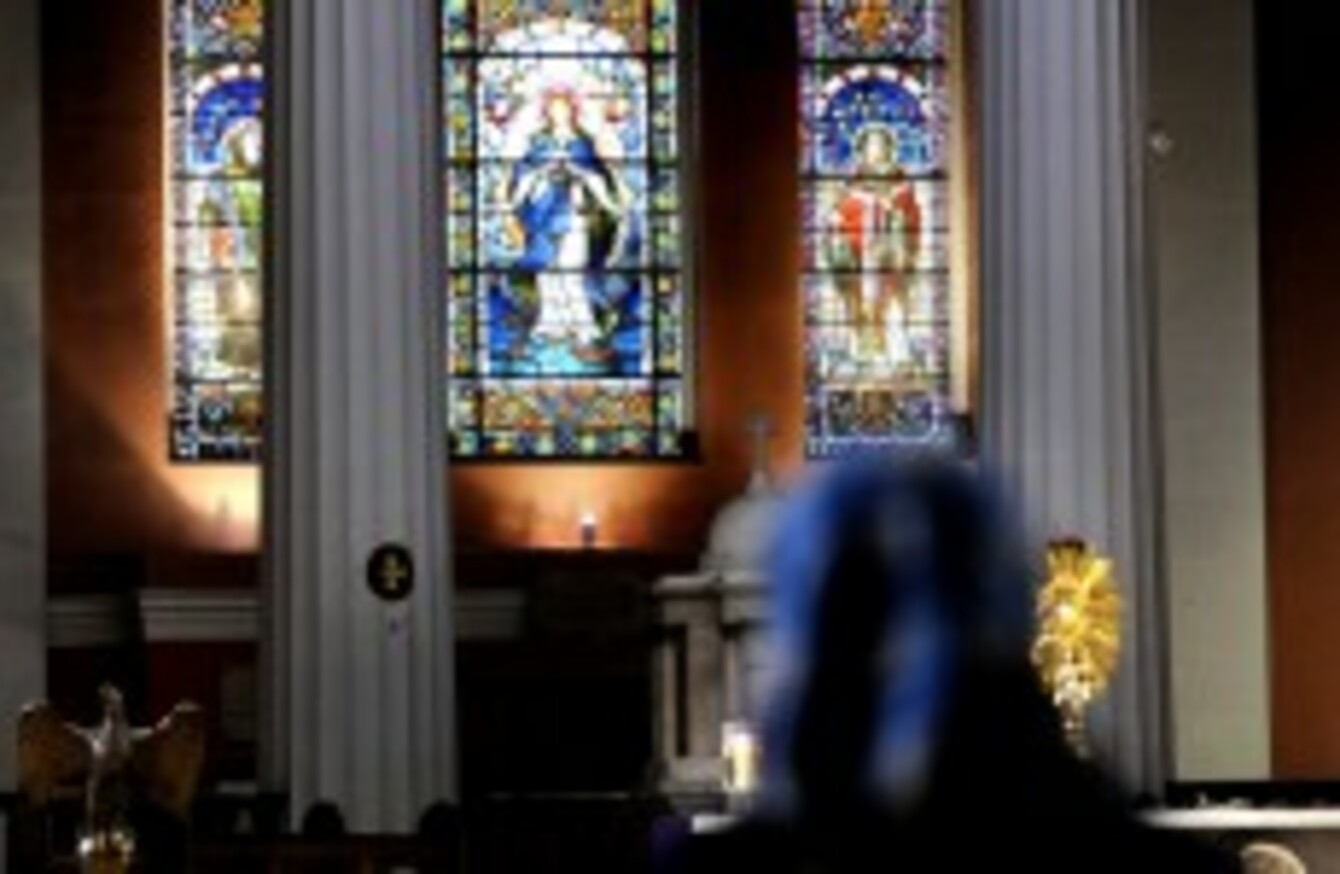 Image: Sasko Lazarov/Photocall Ireland
Image: Sasko Lazarov/Photocall Ireland
THE TREATMENT OF women incarcerated in Magdalene Laundries – and the level of State involvement in these Church-run institutions – has been highlighted yet again this month. There was disappointment among survivors and relatives of those kept in the Laundries when it was announced that a State committee's final report into the matter would be delayed until the end of the year.
To reiterate the urgency of revealing the inter-departmental findings, the Justice for Magdalene advocacy group last week distributed some redacted statements of women detailing their lives in such institutions. (The group claims that there was State involvement in the operation of the Laundries as places to send women considered to be "problem girls", due to poverty or pregnancy outside marriage for example.)
Samantha Long's mother Margaret Bullen was placed in Gloucester Street (now Sean McDermott Street) Laundry c.1967 and died 35 years later, never having been released into society and her own home. Margaret died of an illness known as Goodpasture Syndrome, a disease of the kidneys and liver – one of the causes is exposure to industrial-strength chemicals such as those used in the Laundries.
Samantha made a lengthy statement to the interdepartmental committee, led by Senator Martin McAleese, about her mother's life. Margaret Bullen had a tragic start in life: she was born in a mental institution in Grangegorman, Dublin to a mother who already had six children, Margaret being the youngest. Margaret was sent home to Kimmage to live with her siblings and father, where she remained until she was three years old. At that point, Margaret's brother was sent to Artane industrial school and Margaret and her sister closest to her in age sent to the notorious High Park industrial school and Laundry in Drumcondra. That, as Samantha says of her mother, "was the end of her and the outside world".
A second statement sent to Senator McAleese's committee from a former Laundry inmate who remembers Margaret and her sister recounts how Margaret suffered fits as a young child but that they were ignored by the nuns there (then known as the Sisters of Charity of Refuge, now the Sisters of Our Lady of Charity).
Margaret appears to have been moved in her early teens to a special school called St Teresa's in Blackrock, after she was certified mentally unfit for education, but fit for work. Her daughter Samantha says in her own statement:
She was assessed at age thirteen as being mentally challenged because on the day that they measured her, they said that she had an IQ of fifty, which I dispute after meeting her, even after all those years of institutionalisation.. And I think that if you're hungry and tired from your slavery, your IQ wouldn't be very sharp, or your skills on any given moment mightn't be sharp. You would be probably just pulled into this room – "now we're going to measure your IQ" – so even the shock of that wouldn't, you know, you could shut down.
At roughly the age of 16, Margaret was sent to the Magdalene Laundry at Gloucester Street. The exact time and circumstances of her move there are not clear because Samantha and her sister are still waiting on full records to be supplied to them on their mother's past.
She became pregnant – twice – with Samantha and her twin sister Etta, and later with another daughter, while officially under the care of the Gloucester Street nuns. The circumstances of these conceptions are again shrouded in mystery but Samantha says her conversations in later life with her mother when they were reunited led her to believe that Margaret had been the victim of sexual abuse and predators several times.
There was no education, no education and I, you know, I honestly believe for a long time she didn't know how she got pregnant, she just knew that somebody hurt her once and then she had babies. I really believe that. She didn't make that connection, I know that for sure. She was no, she didn't have a boyfriend, let's put it that way. And that's the politest way that I can say that.
Some of the more harrowing details of Samantha's testimony recount how her mother was denied society, education, wages and other basic rights for most of her life. This extract recalls Samantha and Etta's first meeting with Margaret in the Gresham Hotel when they were 23 and had traced her as their biological mother. (Samantha and Etta were adopted by a loving couple in Dublin and later moved to Sligo in childhood.)
Margaret was only 42 at the time but looked much older. She was carrying a handbag but it was completely empty, because she didn't own anything nor did she have any money. Samantha recalls:
And, she was just lovely, and she was asking extremely innocent questions like, she, it was the first time she ever had coffee and it was very exciting for her to have coffee and she hadn't seen brown sugar before either and obviously in the Gresham there was brown and white sugar cubes on the table and it was all very fancy to her. And she was just overjoyed to be there and absolutely wowed by everything.

She looked, she looked like a pensioner. I couldn't believe she was forty-two, I kept looking, I kept looking into her face to find a forty-two year old and I couldn't, because she had the face of hard work, that face that you see in so many women that have just had to work too hard and have never had a rest and have never had anyone to take care of them or tell them to put their feet up, and who have just, just worked too hard. Because, as I said on the radio a few years ago, this was slavery and I don't use that term lightly and I'm not an emotive person but slavery is a form of work for which you get no pay and you can't leave and these were the white slaves of Ireland and they were never emancipated. And nobody stood up for them until now, until you guys (Justice for Magdalenes) did.
Samantha Long was asked by Senator McAleese's commission what she would like the State to do to redress any wrongs committed against the women in Magdalene Laundries. She answered:
I would like the state to apologise for keeping those young girls behind bars, literally and figuratively. I would like the church and state to apologise for forcing them to do slave labour.

I would like the church, the state and society to redress their reputations and apologise for keeping them down, for denying them education, freedom, money, their babies and their lives, all of those things.

And I would like that the circumstances that they find themselves in, through the missing pieces that the rest of us get in life, because they had no education, so how could they make it?

They were sitting ducks, keep them down, keep them unaware of their rights, keep them without money, keep the roof over their head, feed them a little bit, keep them alive, just enough for work. Give them their wages now, give them their wages.