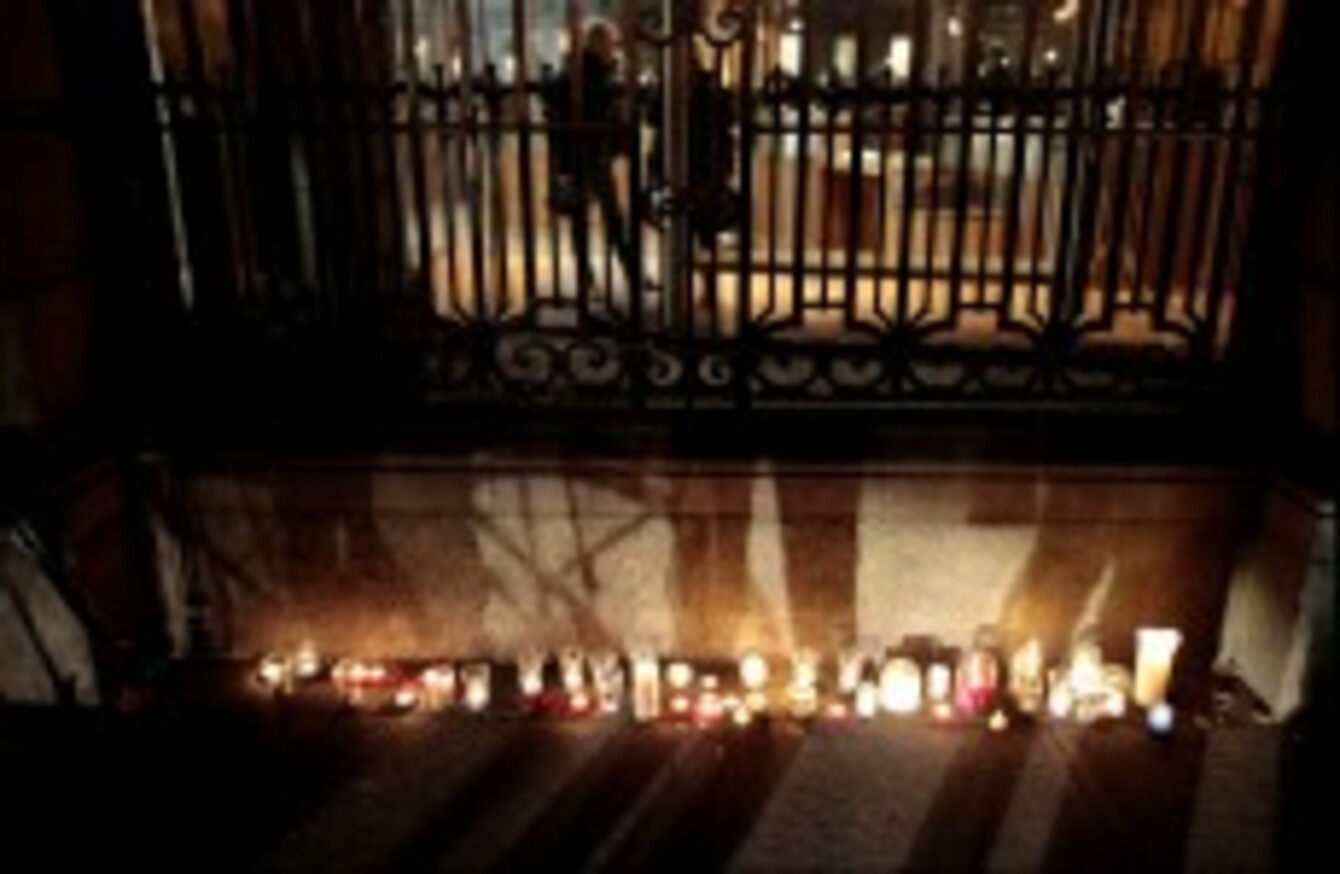 Candles placed outiside grounds of Leinster house by relatives of victims on 19 February.
Image: Peter Morrison/AP/Press Association Images
Candles placed outiside grounds of Leinster house by relatives of victims on 19 February.
Image: Peter Morrison/AP/Press Association Images
THERE HAVE BEEN calls for a dedicated unit to be established within the Department of Justice to help and assist survivors of the Magdalene Laundries while they wait on a redress package.
Judge John Quirke has three months to compile a report about how best to provide compensation to the 1,000 or so women who were forced to work, unpaid, in the system and are still alive today.
Among other factors, he will look at payout caps and the position of those women who received money through the Residential Institute Redress Board. Although, it has been confirmed that they will not be excluded from applying to the fund.
There are other details to figure out too, says James Smith of the Justice for Magdalenes group. "Will Judge Quirke have independent statutory powers? Will the process be transparent (private but not secret)? Will there be a process for appeal if a woman is dissatisfied? Will there be independent monitoring, such as an ombudsman who reports back on the process?"
Judge Quirke has 12 weeks to answer these unknowns.
Earlier this week, Minister Alan Shatter said he would be contacting the religious orders who operated the laundries in relation to funding the redress scheme. But their response has not yet been made public. More questions.
Within 24 hours of Taoiseach Enda Kenny's landmark apology, the Department of Justice had received about 400 calls about the redress scheme.
The new fund will likely cover pension payments and other benefits including medical cards and psychological and counselling services in lieu of the unpaid work the women carried out and the harsh conditions they endured at the laundries. Different figures, including €50,000 and €200,000, per capita compensation have been floated in the media in recent days.
Again, Judge Quirke must decide what is the best way to provide redress.
But that brings up a point that has been made again and again by advocates for the survivors – the women involved are vulnerable, ageing, sick and, sadly in some cases, dying.
Some are in need of immediate assistance. Not three months. Not three weeks. Not even three days. But now.
Just days ago a Dublin county councillor contacted JFM asking for assistance for a constituent in an emergency situation.
"It was a problem that was beyond our ability to respond," Smith told TheJournal.ie. "We have asked – through Sinn Féin's Private Members Motion in September 2012 and last week's motion tabled by Fianna Fáil – for the dedicated unit to assist women in the short term. We have asked for an outreach hotline to direct survivors to State services already in place."
There are also concerns about a possible "group culture" emerging around redress and that raises questions about those who remain outside the fold.
#Open journalism No news is bad news Support The Journal

Your contributions will help us continue to deliver the stories that are important to you

Support us now
"There can be no back-room deals," continued Smith. "While I absolutely recognise and applaud the wonderful work by all three groups and the people involved, I don't think 'group-membership' is the way to go with providing redress for this population of survivors. All survivors should stand on an equal footing before any State apparatus of redress."
Of the about 1,000 survivors, only 118 spoke to Senator Martin McAleese ahead of his report into the State's involvement in the system and of them 60 are still in the care of the various religious orders.
There are also many women who are still afraid of public exposure.
On Tuesday, there were at least 20 women, children of women and family members in the Dáil gallery for the Taoiseach's speech who wanted to avoid the media frenzy out on Kildare Street. They entered government buildings on the other side at Merrion Street.
"Where is the funding mechanism for a helpline/outreach service for those women and others like them who, although invited to come to Dublin yesterday by JFM chose to stay at home because of fear of exposure?  Where do we refer them when they are trying to arrange heat for their apartment, or transportation to health care appointments," concluded Smith.
Survivors can contact the Department of Justice in relation to the redress process at the address: Magdalen Laundry Fund, c/o Department of Justice and Equality, Montague Court, Montague Street, Dublin 2.
They can also phone: 01-476 8649, email: info@idcmagdalen.ie or visit the websites:www.idcmagdalen.ie or www.justice.ie