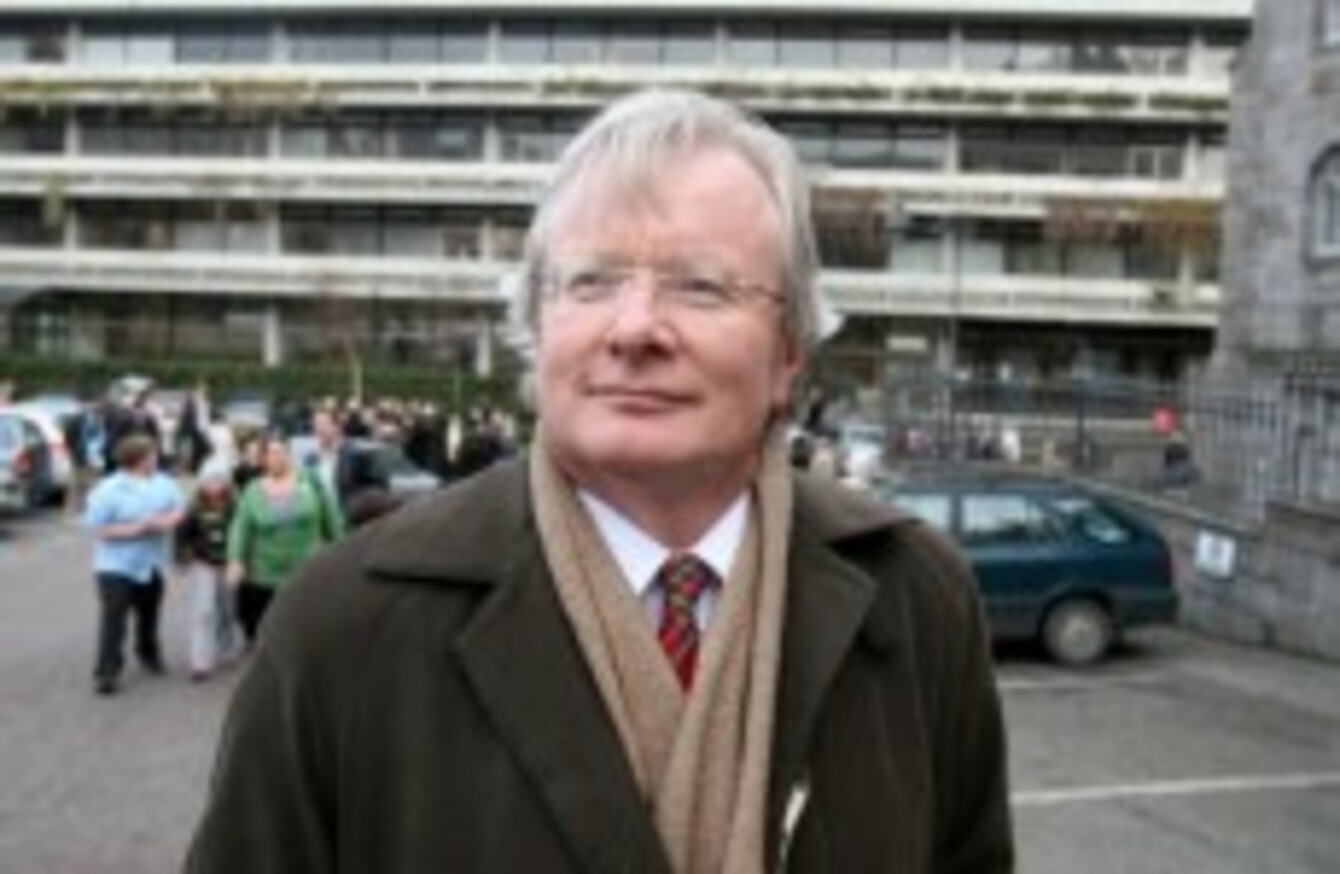 Judge Alan Mahon estimates the cost of the planning tribunal will overrun
Image: PA Images/Julien Behal
Judge Alan Mahon estimates the cost of the planning tribunal will overrun
Image: PA Images/Julien Behal
THE TREND OF tribunal costs spiralling beyond all estimates is continuing with the Mahon Tribunal. The inquiry into planning and payments had been estimated to cost between €171m and €194m – but it may now cost €247m.
A letter from Geraldine Tallon, accounting officer of the Department of the Environment, to the Committee of Public Accounts shows that the cost of the Tribunal in 2010 alone was €3.28m. She noted that the Comptroller and Auditor General had said in his report on costs in December 2008 that there was a possibility that the total cost of the Tribunal could soar higher than the €194m maximum forecast. She wrote:
The C&AG did, however, note that third-party costs could be much higher if a final pattern resembling previous tribunals were to emerge.
The "current estimate" of the Chairman of the Tribunal, Judge Alan Mahon, is that total costs could hit €247m.
The letter, published on the Committee of Public Accounts web page at oireachtas.ie, also lists the amounts earned so far by legal counsel at the Tribunal.
From 1997 up to December 2010, the three highest earners were:
Senior Counsel Desmond O'Neill – €5.2m
Barrister Eunice O'Raw – €4.2m
Senior Counsel John Gallagher – €3.2m
Eight others on the list of legal eagles have earned over a millionaire thanks to the Mahon Tribunal, earning anything between €1.16m and €2.54m.