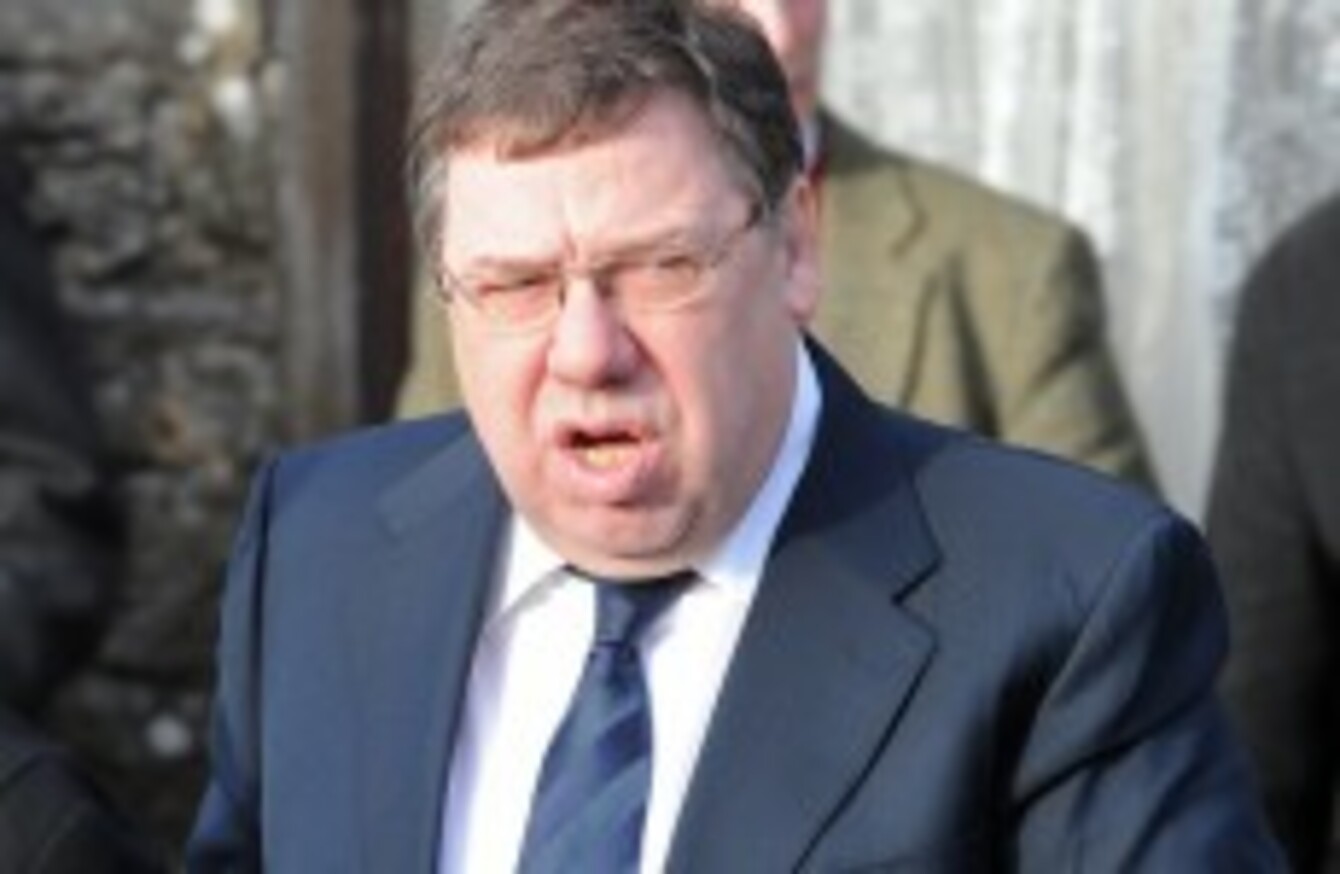 Brian Cowen at the recent funeral of Kerry GAA legend Paidí Ó Sé
Image: Laura Hutton/Photocall Ireland
Brian Cowen at the recent funeral of Kerry GAA legend Paidí Ó Sé
Image: Laura Hutton/Photocall Ireland
THE IRISH MAIL on Sunday newspaper has issued an apology to former taoiseach Brian Cowen over a photograph it published of the former taoiseach while he was attending a course at Stanford University in California last summer.
The paper reported in July 2012 that the former toaiseach had enrolled on a €47,000, six-week Executive Education Programme at the university and had a number of pictures of Cowen both on campus and attending lectures.
One of the pictures illustrated Cowen participating in a lecture on the university's campus, the Mail says, adding:
Mr Cowen was attending this event in a personal capacity. We apologise to Mr Cowen for this publication.
The paper also says in the story on page 7 of today's edition: "Mr Cowen has subsequently made it clear that he paid for the course entirely out of his own resources and that no public funding at all was involved."
The former Fianna Fáil leader was participating in the Executive Education Programme which is "designed to equip senior executives with the knowledge, relationships, and tools necessary to drive results at the highest level of global management" according to its website.