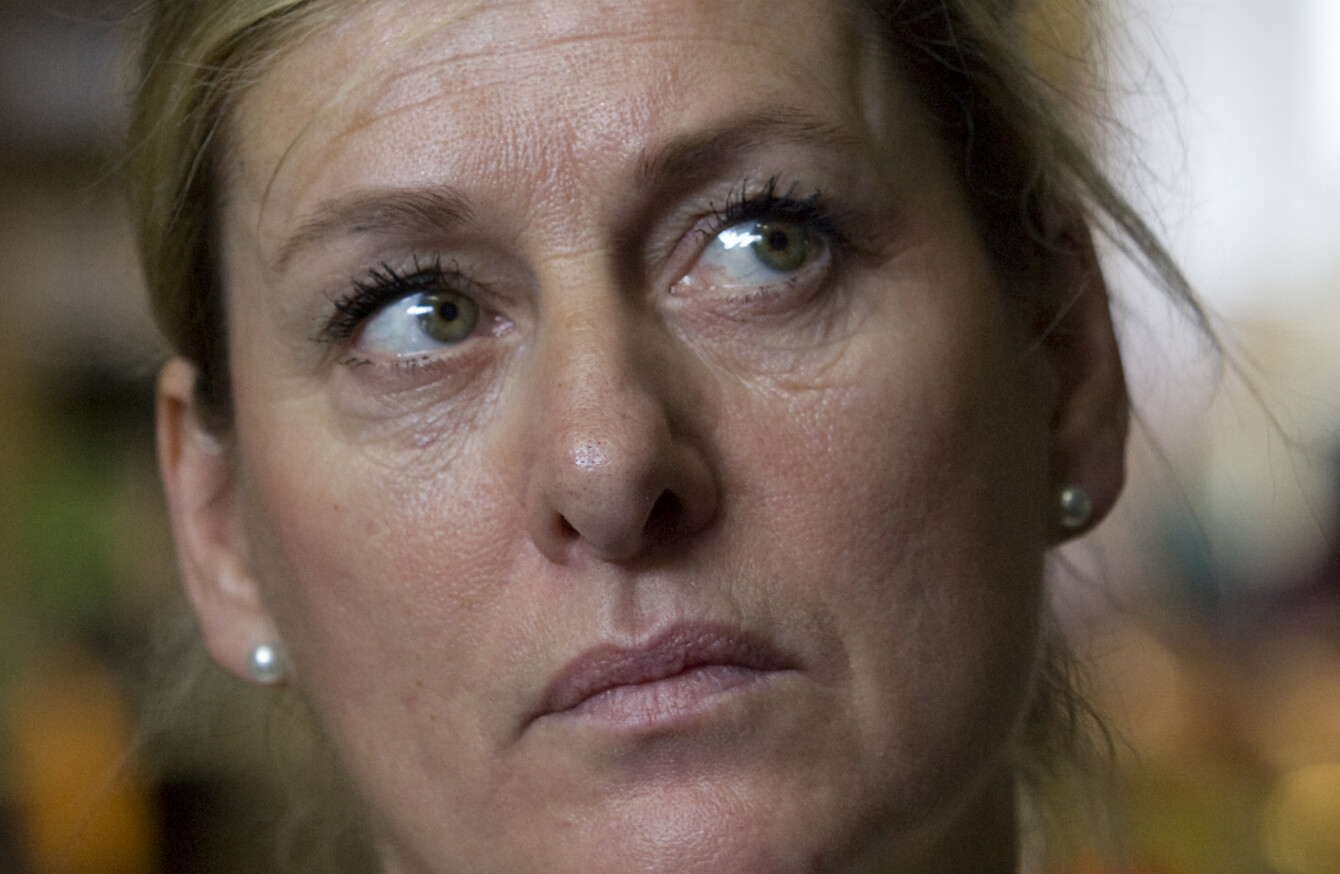 Máire Devine
Image: Sam Boal via RollingNews.ie
Máire Devine
Image: Sam Boal via RollingNews.ie
SENATOR MÁIRE DEVINE is to return to Sinn Féin today after being suspended three months ago for comments she made on Twitter about a prison officer killed by the IRA in the 1980s.
On 18 March, Devine had retweeted a tweet from a parody government account which referred to Brian Stack as a "sadist".
The post read: "Taoiseach Leo Varadkar has congratulated Gerry Adams after the people of New York celebrated #GerryAdamsDay.
"Leo had no response to criticism in the #Sindo from a #SaveThe8th Fianna Fáil son of a sadist prison officer."
Before apologising for the tweet, Devine sent follow-up tweets that appeared to accuse Brian Stack's son Austin of being overly-sensitive about the issue.
She was subsequently suspended from Sinn Féin for a period of three months, which ends today.
In a statement to TheJournal.ie, a Sinn Féin spokesperson said: "Yes, Máire Devine's suspension will be finished [today] and she will return to the party.
"Máire Devine has apologised by public statement at the time of the tweet. She has also apologised on the record of the Seanad at her earliest opportunity. Mary Lou McDonald also issued a statement at the time on the matter."
'Catastrophic error of judgement'
At the time of the incident, Sinn Féin leader Mary Lou McDonald said Devine made a "catastrophic error of judgement" by retweeting the post.
"I have zero tolerance for people or actions that bring grief to the victims or to their families and I want to apologise sincerely to the family of the late Brian Stack," McDonald said.
"Senator Devine understands fully that she made a catastrophic error of judgement in retweeting something that came from a made-up account. And she further made the error of gainsaying the hurt felt by Brain Stack's son in a series of exchanges."
Speaking in the Seanad on 27 March, Devine said she wanted to issue an unreserved apology to the Stack family.
"On Sunday 18 March, I retweeted what I thought to be a genuine tweet without reading the full content of that tweet.
A number of follow-up tweets from me were wholly inappropriate, and I deeply regret that.
I want to apologise for any and all offence and hurt caused from my Twitter activity. It was never my intention to cause any more hurt to those in deep distress. I want to put on record my most sincere apologies to the family of the late Brian Stack.
Brian Stack
Brian Stack was chief prison officer at Portlaoise Prison when he was shot dead while leaving a boxing match in Dublin in 1983.
He died from his injuries 18 months later.
Austin Stack, who alongside his brother Ollie led a campaign to find out who killed their father, has repeatedly called for Devine to resign from her position as Senator over the affair.
Speaking to TheJournal.ie yesterday, Stack said that he is "disgusted" that Devine is being allowed to return to the party.
"I believe that it was a resigning matter, I believe that Sinn Féin should have dismissed her from the party and should have taken moves to permanently have her removed from the party," Stack said.
Stack added that Devine has made no contact with himself or his families members since the incident and has not issued a personal apology to them.
"The fact that she has made no attempt whatsoever to contact myself or my family to apologise, we as a family and me personally, I would be disgusted if Máire Devine was allowed to return to Sinn Féin," he said.
"I'm the type of individual that if somebody reaches out to me in a genuine effort, I would meet that person halfway, but this individual has not done that," Stack said, speaking of whether he would have accepted her apology had she reached out to him.
"By readmitting Máire Devine to the party, they will again rub salt in the wounds of the victims."