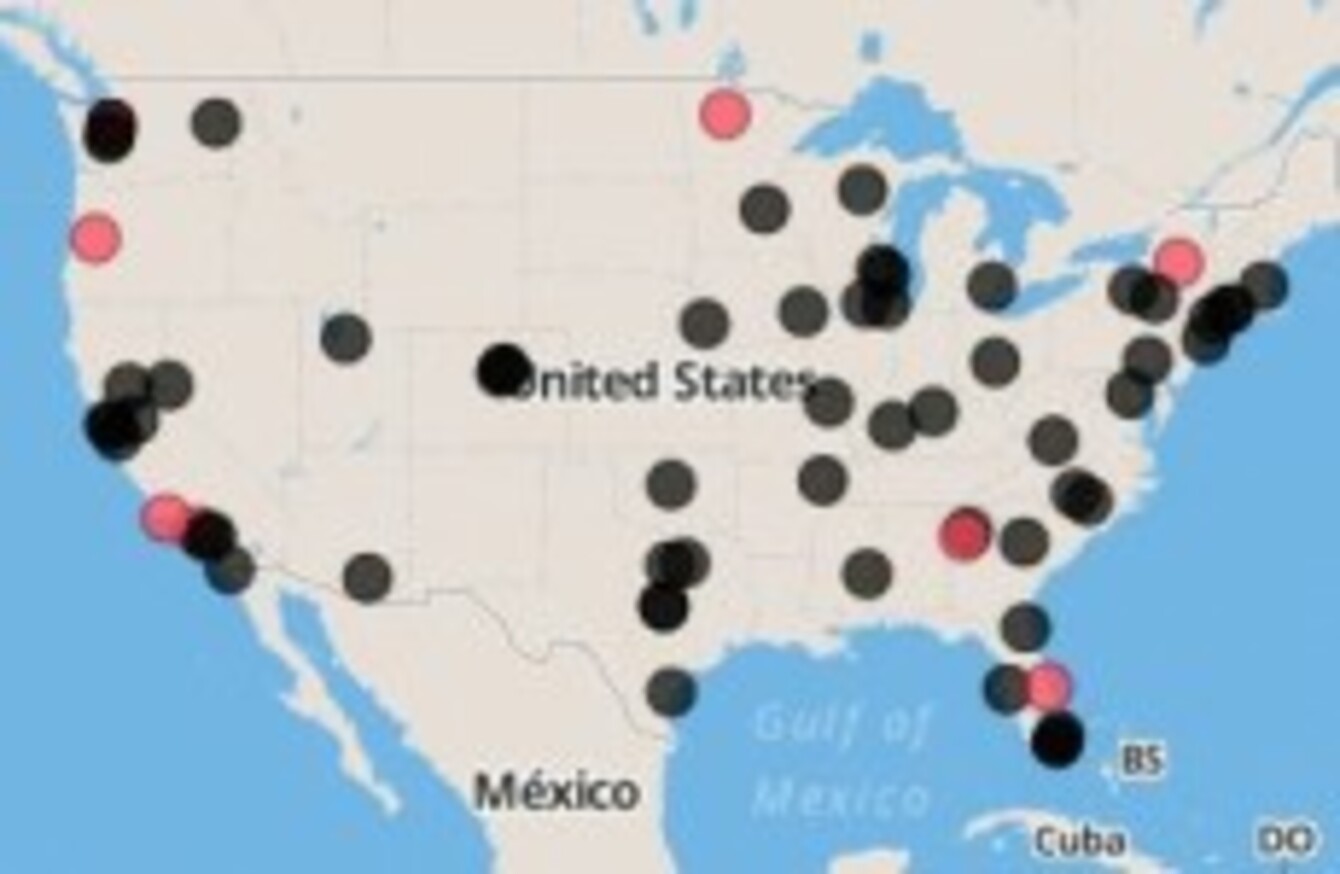 Image: Mother Jones
Image: Mother Jones
THE WASHINGTON NAVY Yard shootings on Monday brought the death toll to 36 the number of Americans killed in mass shootings so far this year.
This map, compiled by the US website Mother Jones, tracks the mass shootings, defined as having four or more victims,  in the States over the last 31 years.
(Map: Mother Jones)
The data shows that some 35 US states have had either a mass murder (in black) or a spree murder (a number of incidents spread out over a short space of time by the same person – in red).
It also shows that in 49 of the 62 cases outlined, the weapons were bought legally.
Of the 143 weapons carried by shooters, 48 would have been unavailable under the proposed assault weapons ban earlier this year.
Semiautomatic handguns were the preferred weapon, accounting for just shy of half of the 143 weapons.
California is by far the most over-represented state, accounting for 10 of the 62 cases.
In 2013 already, 26 people have been shot in mass shootings in the states.
In July, seven people including a gunman were killed in Hialeah, Florida when Pedro Vargas went on a rampage in an apartment block.
In June, a 23-year-old student armed with an assault rifle killed five people before being shot by police at Santa Monica College in California.
Five were killed in April when police and a gunman exchanged fire at an apartment complex in Seattle, while five were killed in March when a gunman went on a rampage in New York state.
The full interactive map is here and the data set is here.