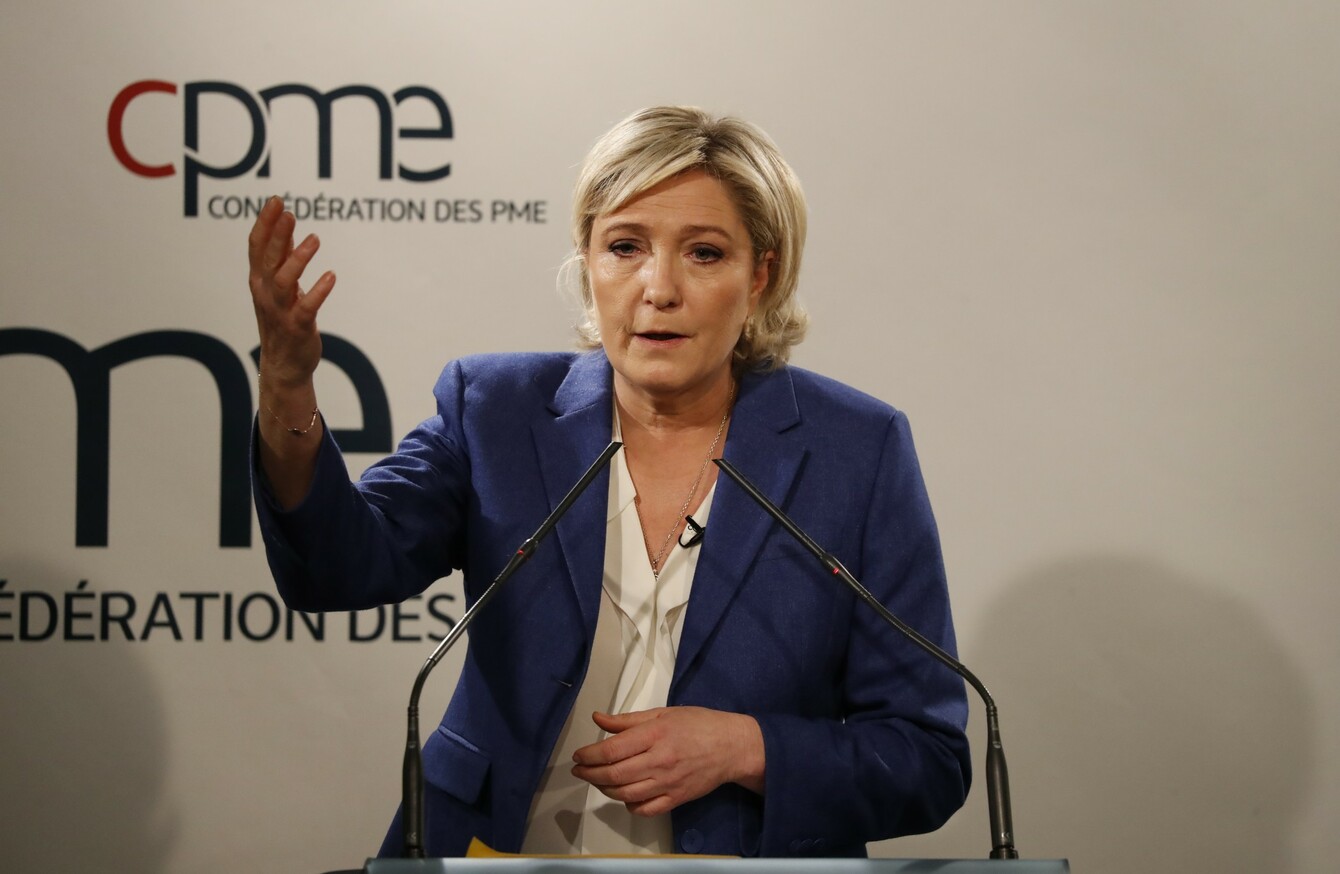 Image: ABACA/PA Images
Image: ABACA/PA Images
FRANCE'S MARINE LE Pen ignored a summons by a magistrate investigating allegations that she and members of her National Front party misused money from the European parliament, legal sources told AFP.
Le Pen "was summoned this morning and did not turn up," a judicial source said.
Two FN officials including Le Pen's personal assistant have been charged with breach of trust in the probe into allegations that the National Front defrauded the European Parliament of about €340,000.
Le Pen, a European parliamentarian despite her opposition to the EU, had said she would not cooperate with the investigation ahead of presidential elections in which she is seen as a frontrunner.
"I asked for an investigating magistrate to be named for this affair more than a year ago. It was refused," she told France Bleu radio.
"Then by chance, this move is made a few days before the presidential election. No one is fooled," she said, adding that the justice system was being used to discredit her.
Le Pen faces a separate investigation into the funding of National Front campaigning in 2014 and 2015, and another over the distribution of violent images of atrocities by the Islamic State group.
Right-wing candidate Francois Fillon is also set to be charged next week for misuse of public funds over the employment of his wife as a parliamentary assistant for 15 years.
She is suspected of not having worked for her salary. Fillon insists that she did.
Polls suggest independent centrist Emmanuel Macron, 39, would win the two-stage election on 23 April and 7 May if it were held today, but analysts warn against making firm forecasts.