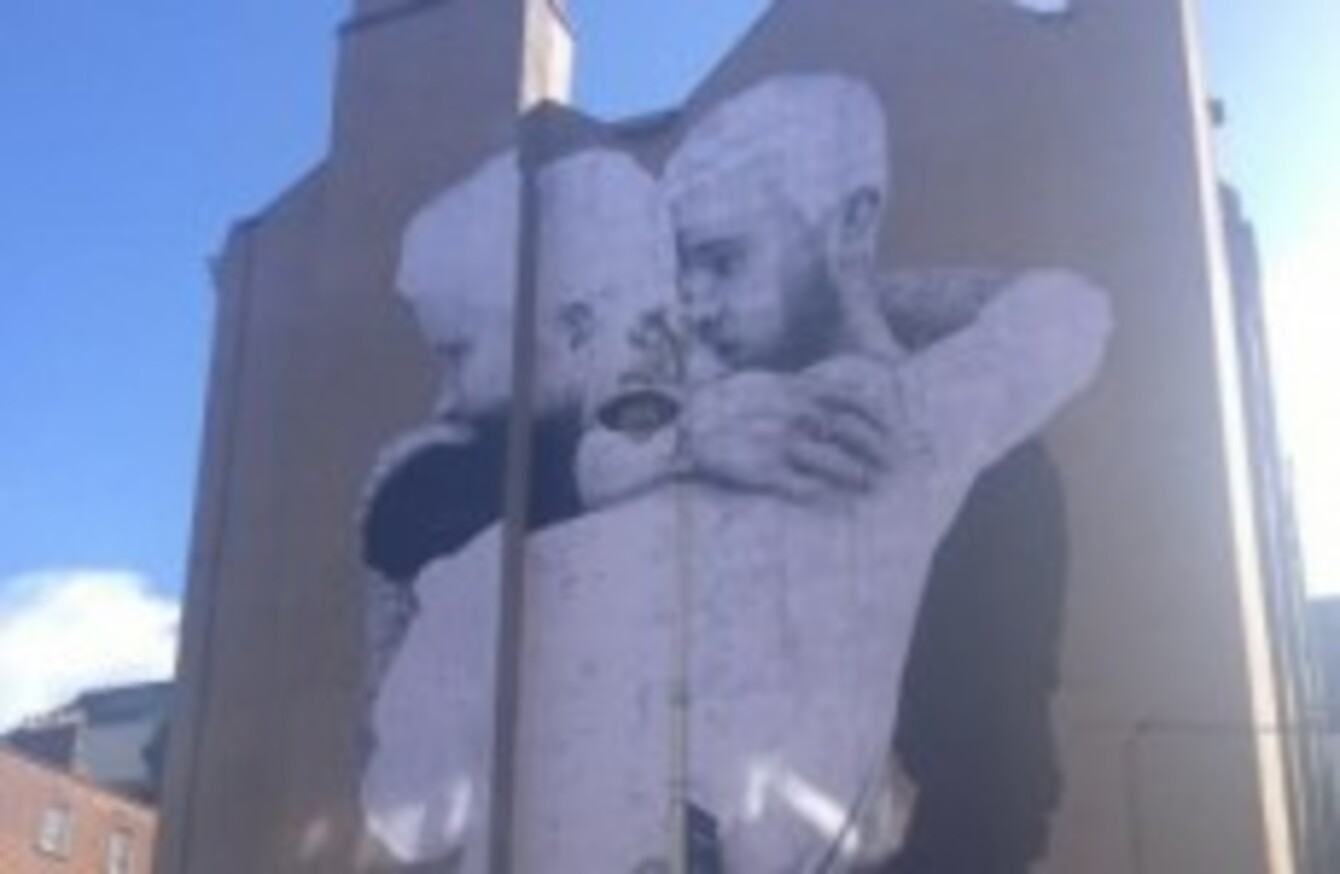 Image: DailyEdge.ie
Image: DailyEdge.ie
A MASSIVE MURAL went up on the side of a building in Dublin's city centre overnight, and it has already garnered quite a reaction.
It's the work of Irish artist Joe Caslin, who recently brought his large-scale works to Limerick for its City of Culture 2014 programme.
For this latest project, he created the four-storey drawing of two young men embracing as a "poignant representation of same sex love in the city".
It was installed overnight, in the wind and rain, on the side of the Mercantile building at the junction of South Great George's St and Dame St.
Caslin said it features two local young men, and was inspired by Fredric William Burton's iconic 1864 painting, Meeting on the Turret Stairs.
A second portrait featuring two young women is to follow, and Caslin is looking for a similar large building to be his "urban canvas" for this next piece.
He isn't just looking at Dublin though, and has his sights set on other cities and towns, saying that the same-sex marriage referendum "is not just a referendum for the capital".
There has been a huge reaction to the mural so far:
In an interview with TheJournal.ie last summer, Caslin spoke about his Our Nation's Sons project, which sees him creating large-scale drawings across the country.
It's an effort to spark conversation about the role and treatment of young men in contemporary Irish society.
He told us:
People are asking what is it doing here? what does it signify? – that's the whole idea behind the project.
What do you think of the mural?