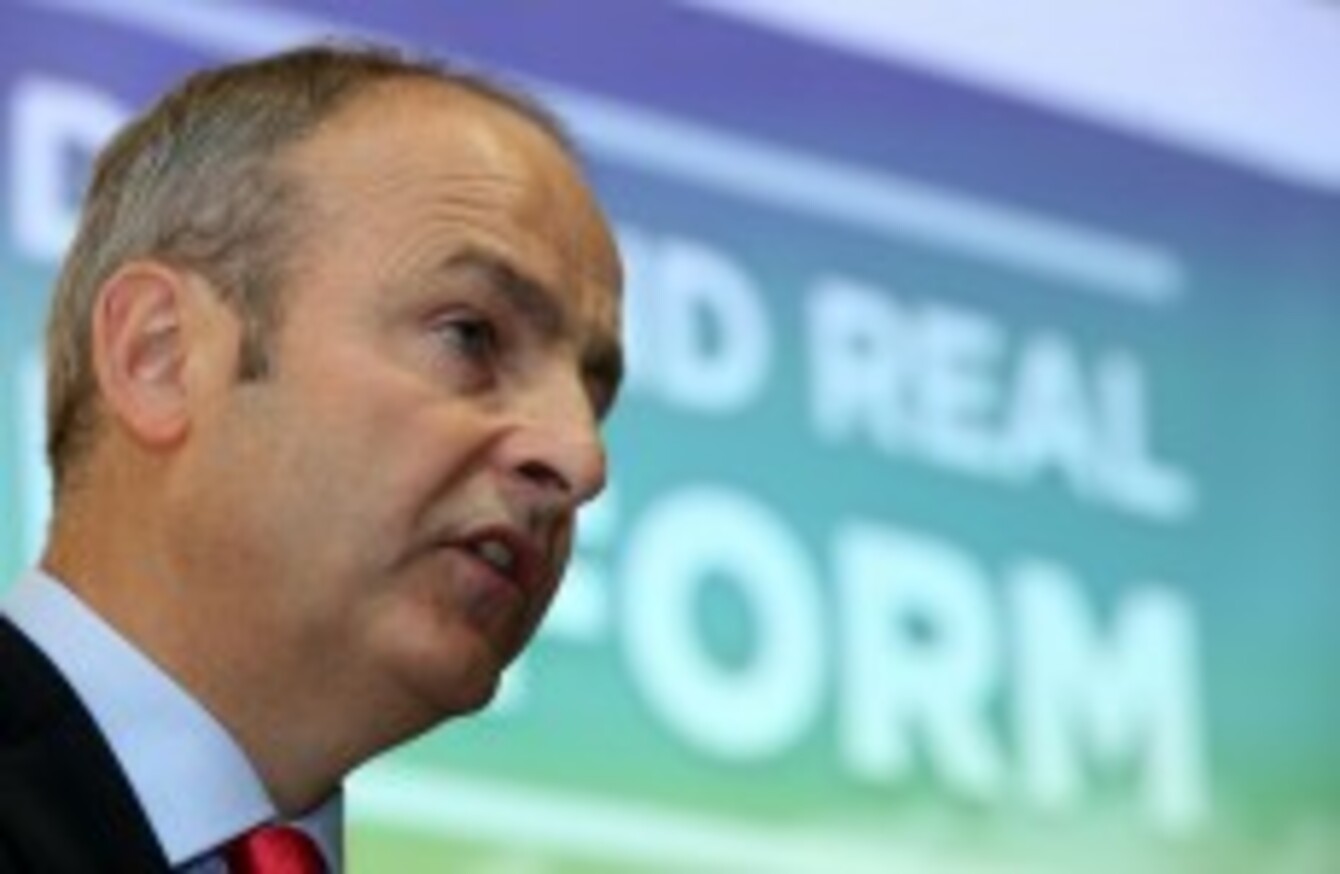 Image: samboal
Image: samboal
FIANNA FÁIL LEADER Micheál Martin launched another scathing attack on Fine Gael today, as the pre-election war-of-words between the two parties continued.
The latest salvo from Martin follows days of heavy criticism at the Fine Gael conference in Mayo last weekend, where Fianna Fáil was consistently described as the party that had wrecked the economy.
Speaking on Monday, the Cork TD described that assessment as being "overly simplistic" as he challenged the Taoiseach to a one-on-one debate.
In a speech today, he said last weekend's meeting in Casltebar "may well have set a world record for the amount of arrogant self-praise".
"A combination of dishonest hype and hysterical attacks showed that Fine Gael today is deeply out of touch with the reality of Ireland after four years of their unfair, arrogant and divisive government," he told a meeting of FF councillors at Dublin's Red Cow venue.
"Every single element of the story they are promoting is a fairytale."
"They claim to have turned around the public finances, but they voted against the majority of measures for two years before the last election and these measures actually closed the deficit.
 "Many sectors of the economy have proven to be resilient during the recession.  Foreign direct investment has remained resilient because of the skills and industries developed well before they came to office. Their budgets have actually harmed jobs growth in some sectors of our economy.
"They claim to have been fair, when every independent review has shown that they have significantly shifted policy to place the biggest burden on families under the most pressure.
Debate challenge
Once again challenging the Fine Gael leader to a two-way debate, he said that "'Enda the Fireman' dramatically turning around the country is a fiction which not even his most blinkered supporters actually believe".
"That's why they are so eager to keep shielding him from a head to head debate.
"He can find time to talk about Fianna Fáil at his party's conference but he won't repeat his words anywhere where he might have to deal with the reply."
Issues like housing, homelessness, water charges and plans for the party's 1916 commemorations were on the agenda for today's meeting of councillors.