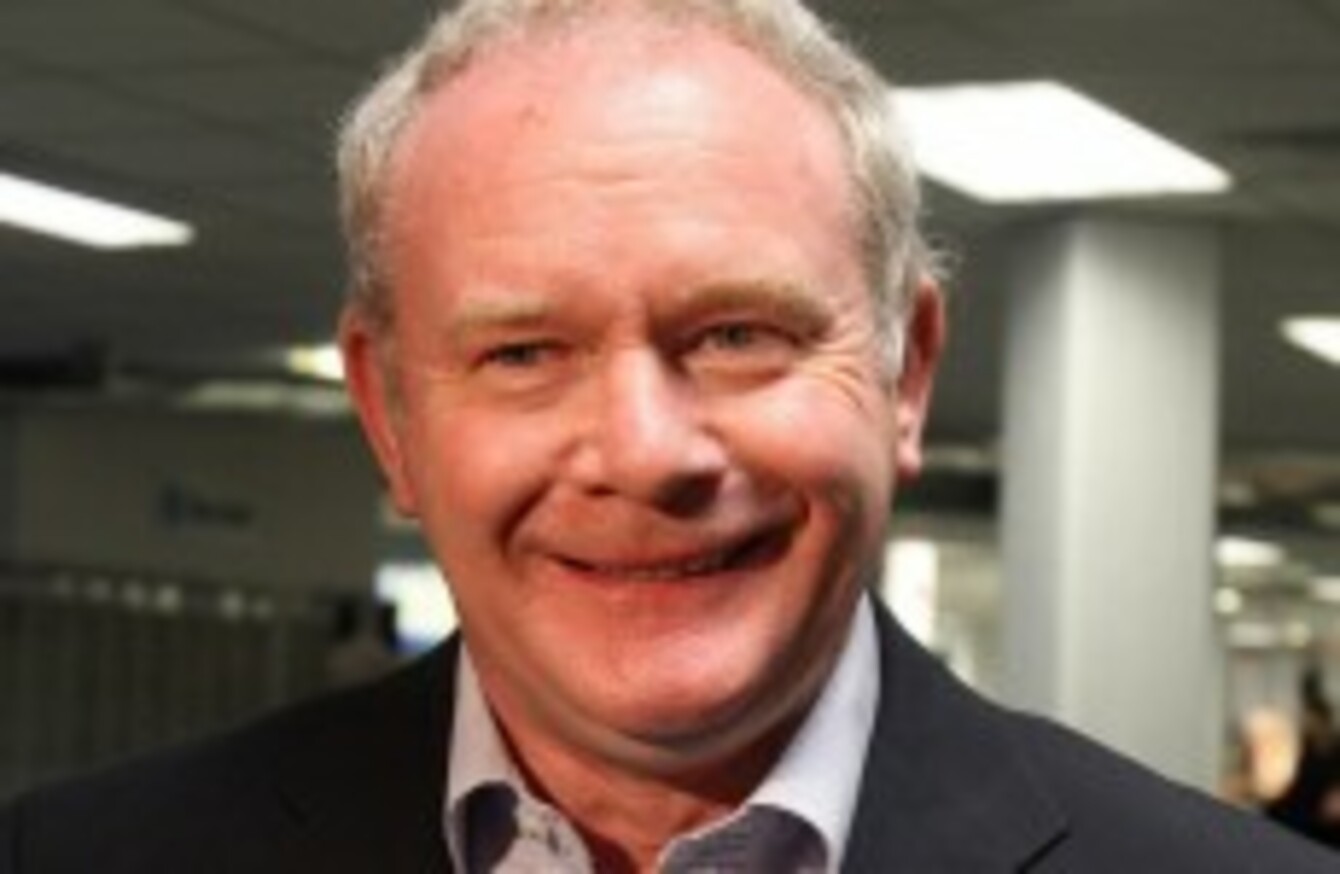 Martin McGuinness at Belfast Airport yesterday
Image: Paul Faith/PA Wire/Press Association Images
Martin McGuinness at Belfast Airport yesterday
Image: Paul Faith/PA Wire/Press Association Images
MARTIN MCGUINNESS HAS been confirmed as Sinn Féin's candidate for the presidential election and has said he stands by his record.
The deputy first minister of Northern Ireland will step down from his role in the North and will begin a nationwide tour next week in a bid to become the next president of Ireland.
Speaking to RTÉ Radio's This Week, McGuinness revealed that he had only seriously begun to think about running for the presidency in the past week.
He vowed to draw down an average wage if elected, returning the bulk of his salary "directly" to the people of Ireland because he believes "a president should lead by example".
He said he hopes he will be seen as someone who has been an "inspirational" figure for his work in Northern Ireland as a "peacemaker".
On his role as a former commander in the IRA, McGuinness said:
There are still some people who want to live in the past. I think it's wrong for us to forget the past and there are microscopic groups in the North who would like to drag us back to the past.

But I am someone who lives in the here and now for the future, who wants to build a better future for all of the young people who live on this island.
He said he was "very conscious" of elements of the media who will try "to send the campaign off on a different course" but pointed to having met with families of people who were victims of IRA violence in the North who have pledged their support saying it gave him "tremendous encouragement."
He said he had never hidden his role in the IRA and believed that people should focus on his "very positive role" within the peace process.
Asked if he would fully disclose his positions and actions in the IRA, McGuinness said:
If people want to examine my record, let them examine my record.

I stand to my record as a peacemaker, I stand to my record as someone who has transformed the political situation in the north and as someone who loves Ireland.