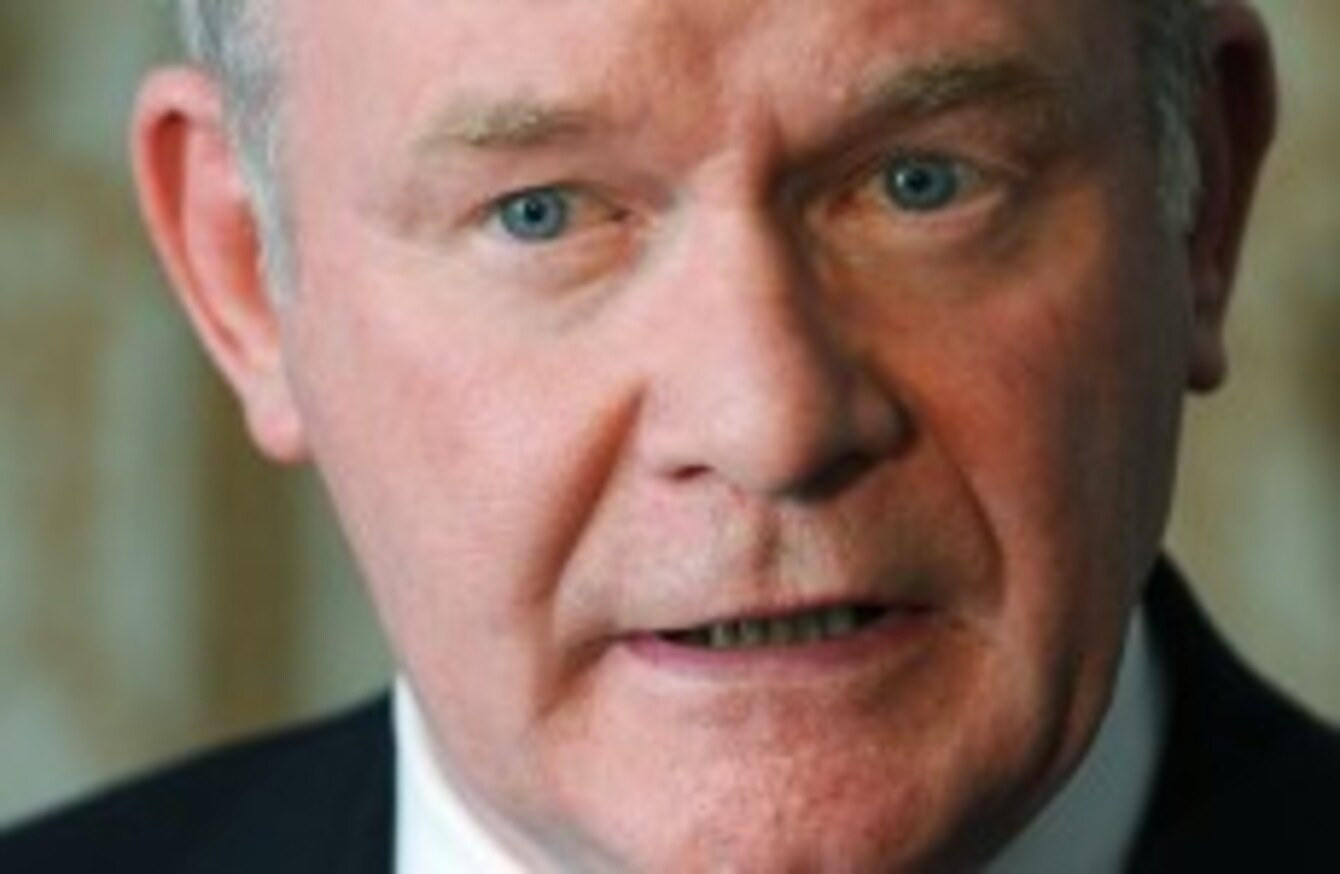 Image: Nick Ansell/PA
Image: Nick Ansell/PA
MARTIN MCGUINNESS HAS formally resigned as MP for Mid-Ulster.
He said the move was "in line" with his party's commitment to "end double jobbing".
In a statement issued by Sinn Féin, the deputy First Minister added, "I am resigning as MP but I have no intention of leaving Mid Ulster. South Derry and East Tyrone have suffered immensely as a result of the conflict."
I will of course continue to represent the Mid-Ulster Constituency in the Assembly. I am honoured to do so both as an MLA and as deputy First Minister in equal partnership with Peter Robinson.
He was first elected as MP for the Mid-Ulster Constituency in 1997, defeating a single unionist candidate.
His resignation will result in a by-election in the New Year.