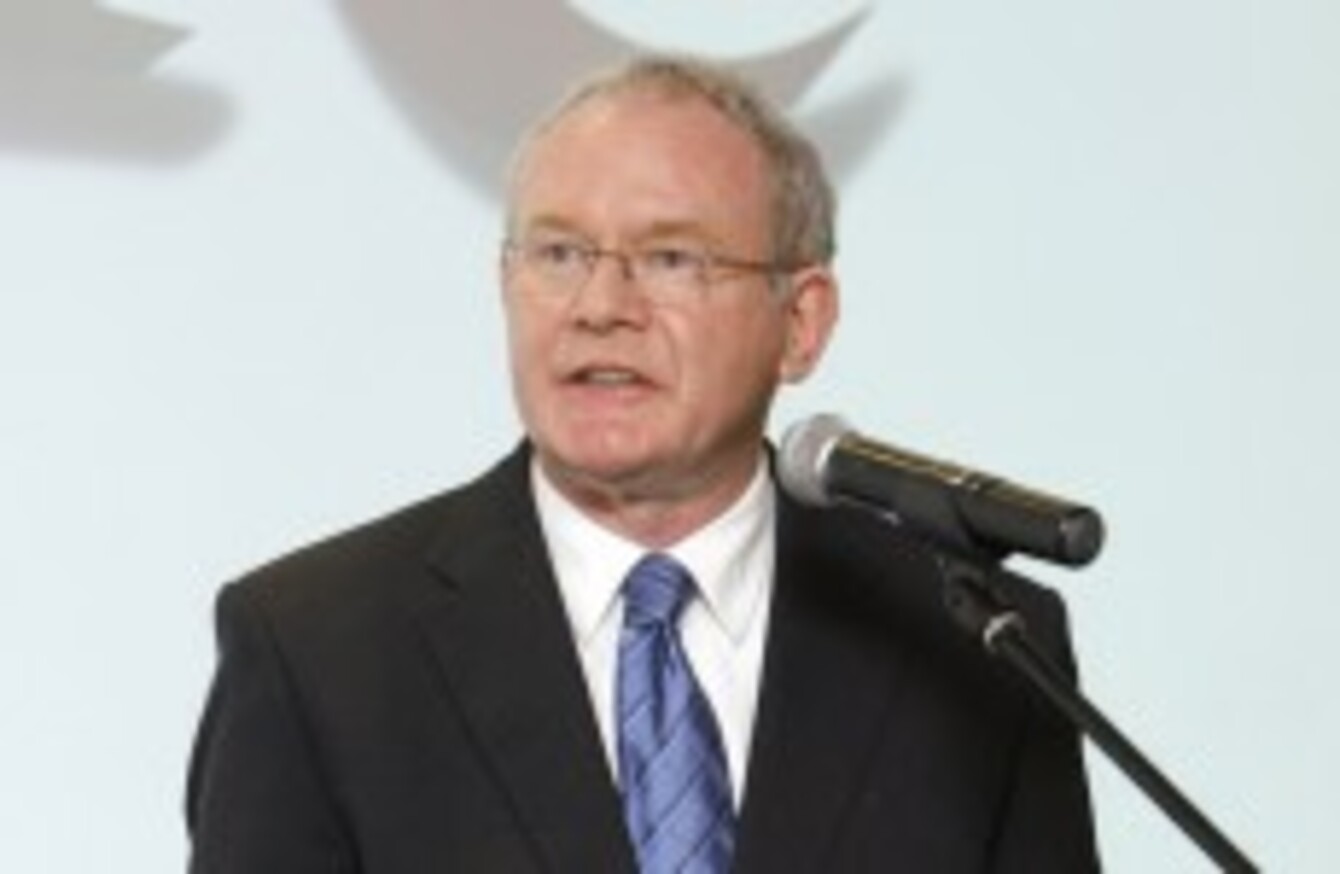 Image: Mark Stedman/ Photocall Ireland
Image: Mark Stedman/ Photocall Ireland
PRESIDENTIAL HOPEFUL MARTIN McGuinness has said that his part in the struggle of Northern Ireland helped bring equality for the Catholic community. He said: "I grew up in a city where people were being treated as second-class citizens by the British government."
He told Ray D'Arcy on Today FM this morning that this is why he joined the IRA and that, "Now I am the epitome of first-class citizenship… that's how much things have changed".
McGuinness, one of the seven people who have secured a nomination to run for President of Ireland, said that if he was elected, as a former member of the IRA, it would be "a world news story".
He said that the bulk of his presidential wage would be used "to employ at least six young people" and that he would be focusing on trying to attract foreign and direct investment to Ireland. He said:
I want to use my international reputation for the benefit of all the people of Ireland.
When pressed by broadcaster D'arcy on his past in the IRA, McGuinness denied that he was IRA chief of staff in 1979 when now Sinn Féin president Gerry Adams was in prison. He said that he would take what author Ed Moloney – who has made that claim extensively in books and articles – with "a pinch of salt", and that broadcaster Gay Byrne was entitled to say what he likes when asked for his reaction to Byrne's comments that McGuinness and Adams were liars.
McGuinness also claimed that there is "huge support" for his presidential bid in six counties of Northern Ireland and "from the man and woman on the street" and that it was only sections of the media and some political parties that were focusing on his previous membership of the IRA. When interviewed by Ryan Tubridy on RTE, he said, he was introduced as Deputy First Minister "but the only thing he asked me was about the IRA".
Meanwhile, David Norris also made a stop-off for the airwaves on his way to Dublin's Custom House to formally lodge his nomination papers.
He told Today with Pat Kenny on RTE Radio 1 that he would not be producing copies of letters of clemency, other than those already in the public arena, which he wrote on behalf of his former partner Ezra Nawi – because of legal complications.
I abhor with every fibre of my being the abuse of  children, be it sexual, physical or emotional.
He also said that he hoped "the people of Ireland could move on" from the controversy in which he was found to have used Seanad-headed letter paper to appeal for leniency in the case of Nawi, who was convicted of statutory rape after having sexual intercourse with a 15-year-old boy.