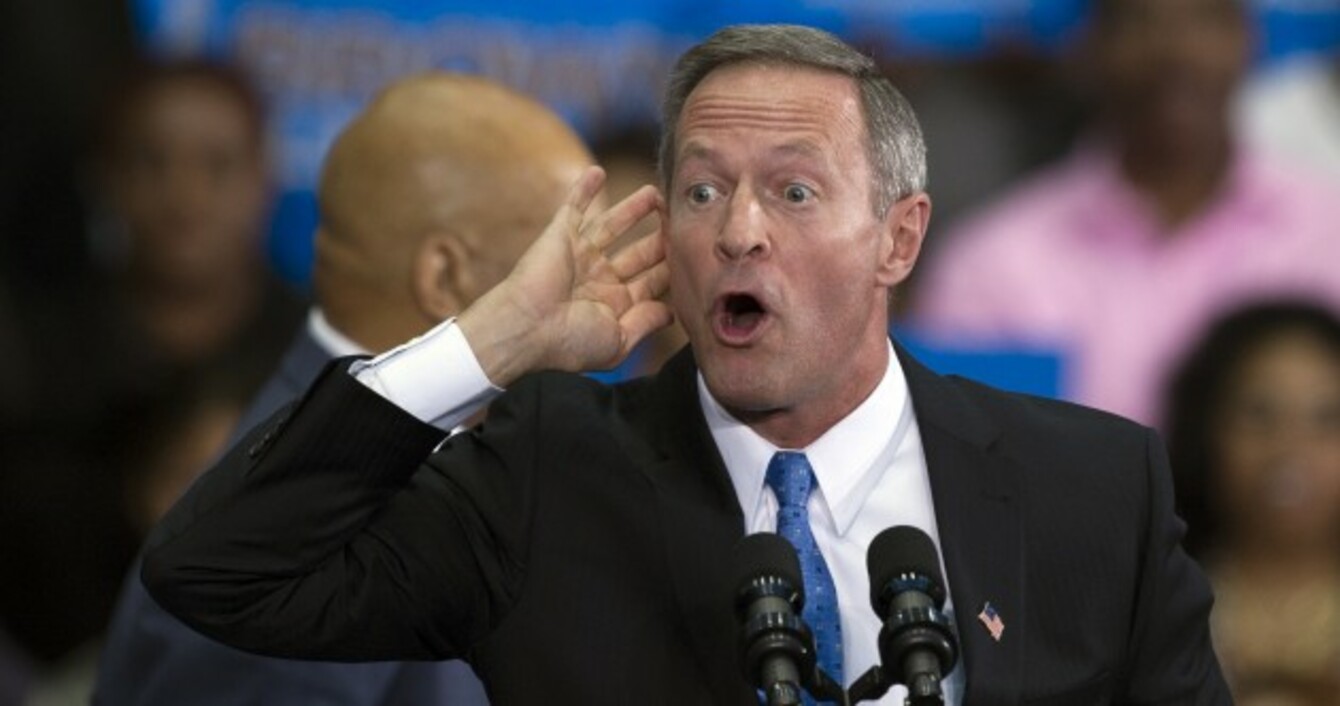 IN 2008, HILARY Clinton was denied a run at the White House by an American who found out he was a (teeny, tiny) bit Irish.
In 2016, Clinton's path to the Democratic nomination could be hampered by a man whose Irishness is very much on his chest.
Maryland Governor Martin O'Malley, whose ancestors hail from the west, is emerging as a viable alternative to the former New York Senator and Secretary of State.
Clinton's own experience in the White House makes her a juggernaut in the 2016 Presidential election, but with next week's midterms on the horizon, 51-year-old banjo-playing O'Malley may just be ready to take up the challenge.
In an interview in today's New York Times, O'Malley says he is "seriously considering" a run at the nomination.
O'Malley has been accused of attempting to raise is his own profile by using his presidential ambitions and his media savvy, but he says this is not the case.
"They would say that about anyone who was contemplating doing this as a relative unknown.
"But history is full of relative unknowns who go and do the hard work, put together a more compelling framework for our country's future, and go out and campaign."
O'Malley has already made 150 appearances with Democratic mid-term candidates and is a veteran of unlikely campaigns – he worked on Gary Hart's 1984 campaign, where Hart came from 1% polling numbers to almost beating Walter Mondale for the nomination and is a staunch ally of Barack Obama.
He strikes the right notes with hard-line Democrats, which may make him a popular choice in early voting primaries. He is pro-immigration reform, repealed the death penalty in Maryland and legalised same-sex marriage.
In April, he told TheJournal.ie that he was giving further thought to a run.
"I've served a very good people in Maryland and in Baltimore and consider myself very blessed that we've been able to accomplish so much in the face of big problems and tough times.
"I am focussed primarily on doing everything that I can to forward that deeper understanding of our commonality and the fact that there's a lot more that unites us than divides us."