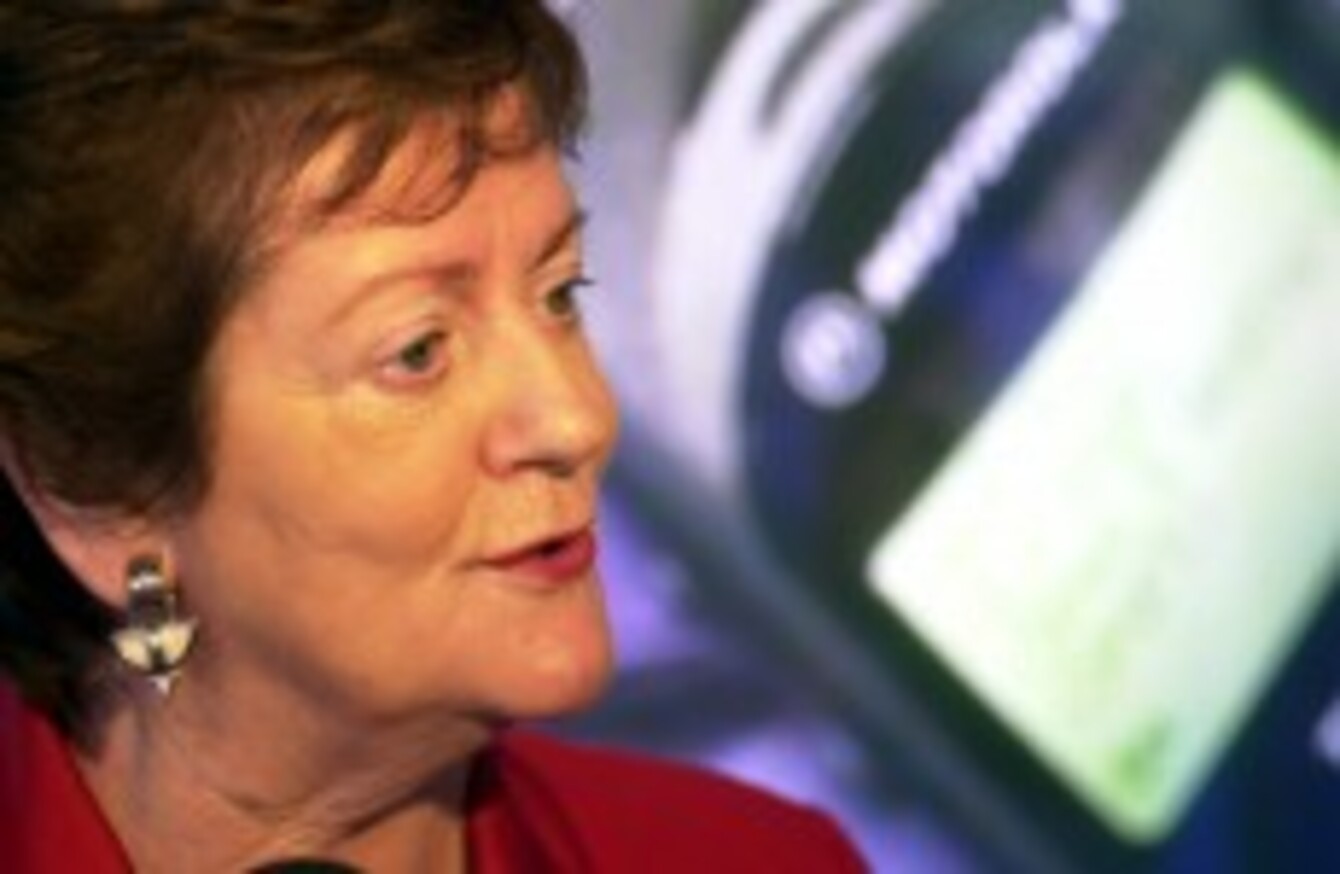 Mary O'Rourke
Image: Photocall Ireland
Mary O'Rourke
Image: Photocall Ireland
Updated at 10.16am
MARY O'ROURKE HAS said she wants to put the Banking Inquiry "on notice" that she and other members of the late Brian Lenihan's family will be keeping a close eye on proceedings in the coming months.
The former Education Minister, an aunt of the late finance minister, has written to the Banking Inquiry committee along with her nephew, Conor Lenihan, a former minister of state and brother of Brian.
She said she and Conor Lenihan may have information useful to the committee which is not in the public domain – although she added several times in the course of a Morning Ireland interview today that she had "no desire" personally to appear before the Inquiry.
Asked whether she had any documents or other records that might be useful, as the committee carried out its work, she said she didn't "but I have a memory like everybody else, and I am lucky in that it is a very good memory".
"We wished to put the committee under notice that we will be following events and listening obviously, and reading what the various witnesses to the committee will be saying."
The Banking Inquiry is expected to hear from ex-taoiseach Brian Cowen and former finance minister Charlie McCreevy sometime in July. Former taoiseach Bertie Ahern is also expected to be asked to appear.
Speaking at the weekend, Cowen told reporters that there had been no question that he overruled Brian Lenihan when his minister of finance said that Anglo Irish Bank and Irish Nationwide should be nationalised in 2008.
Central Bank Governor Patrick Honohan had previously told the Inquiry that Lenihan was overruled on the issue – not saying by whom specifically, but noting he was "not the senior politician in the room".
Asked whether she or Conor Lenihan might have any input on that issue, O'Rourke said "that may emerge".
"That may emerge in the evidence that the past Taoiseach will give, that Brian Cowen will give. It may be amplified. Perhaps Patrick Honohan wishes to amplify what he said, so we will be watching those matters very carefully in the interests of fair play."
She added that she was "well aware" of limits placed on evidence concerning a person who is deceased.
O'Rourke said her letter to the clerk of the committee had been sent before Cowen gave his doorstep interview on Friday night.
On the general question of what her late nephew told her about his input to the government's handling of the banking crash she said "he did confide in me, of course he did – I was very close to him."
"So he confided many things in me as he did to his brother, Conor Lenihan."