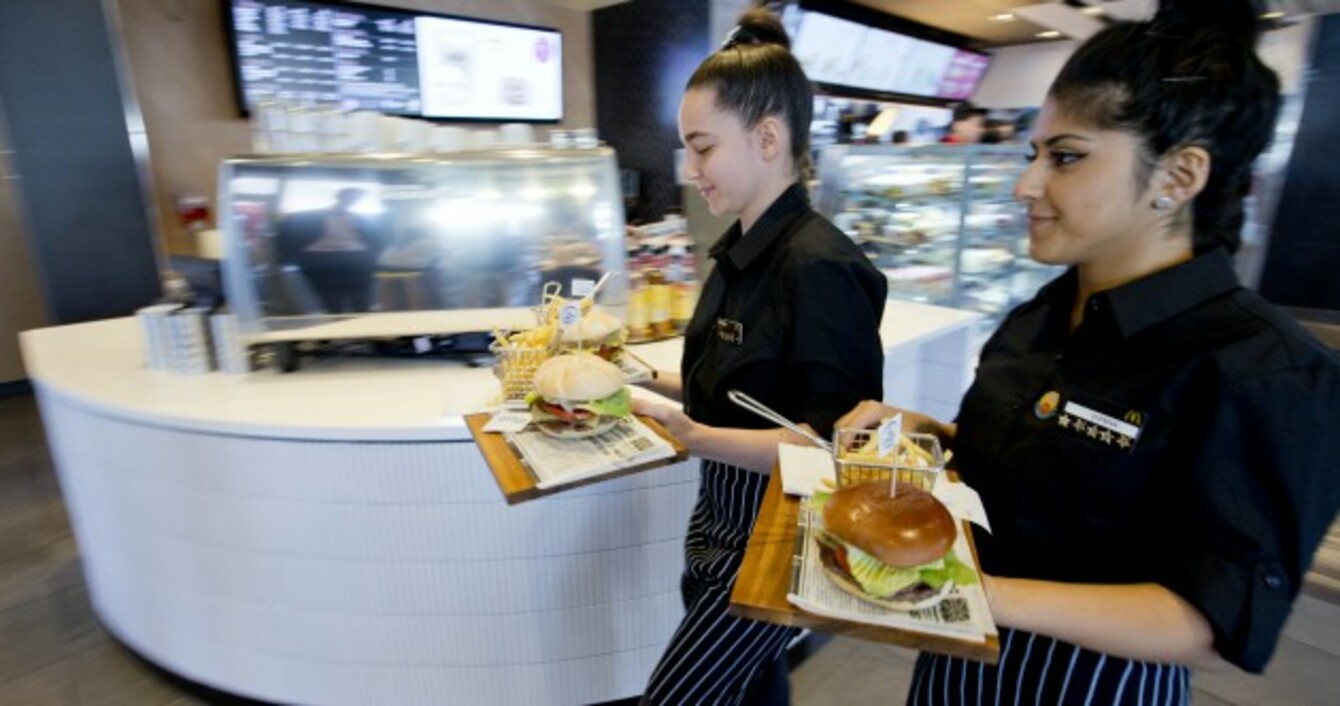 Image: McDonald's Australia
Image: McDonald's Australia
WAITING AT THE till for your Big Mac could be a thing of the past.
McDonald's in the UK has announced that it is trialling table service in a bid to set itself apart from competitors who are eating into its business.
The plan will be rolled out in the fast food giant's branch in Mottram, near Manchester and will be added to another 11 outlets by the end of the month and then expanded nationwide.
Customers will be able to order from digital kiosks, allowing customers build their own burgers like in rival chains Five Guys and Shake Shack or Ireland's The Counter.
With McDonald's seeing declining profits across the world, particularly in the US, the plan is the latest effort to stop the bleeding. These include rolling out new, fancier foods, all-day breakfasts and a pledge to stop selling antibiotic-raised chicken.
The new managing director of McDonald's UK, Paul Pomroy told The Guardian that the plan was designed to service busy parents.
We also plan to test some new ideas. For example, we know that for parents it can be tough juggling the kids and carrying your food, so we have decided to trial table service, whereby customers place their order via our new kiosks and then have their food brought to them.
"It's an idea that has been successfully launched in France, and we are keen to see if it will prove as popular with our customers in the UK."
The company has attempted even more radical plans in Australia, where they opened a new concept, The Corner McCafe. There's barista coffee, and burgers served not on greasy semi-transparent paper, but a Williamsburg-approved wooden board.
There is no word from McDonald's Ireland on whether they will follow suit.