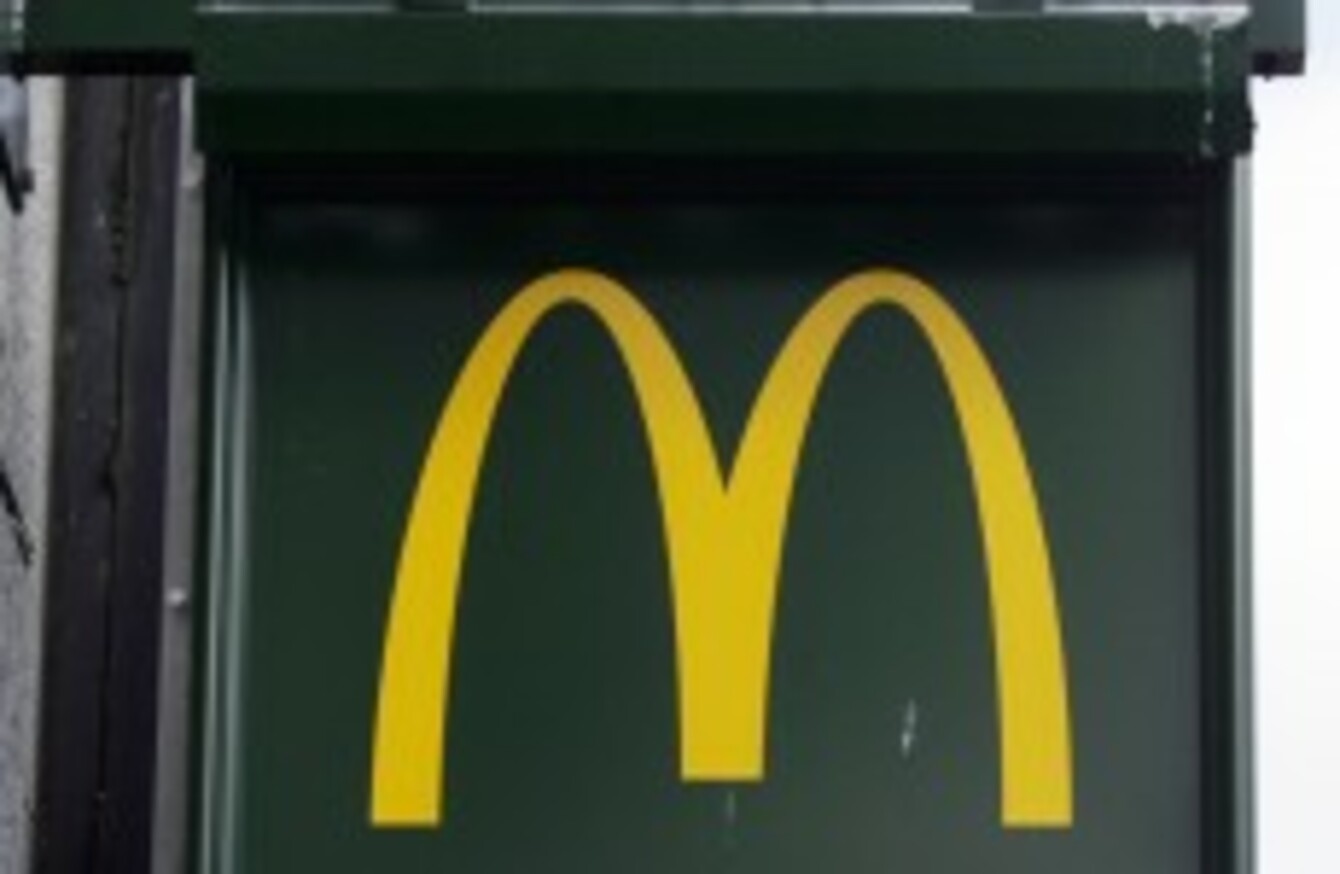 Image: Sam Boal / Photocall Ireland
Image: Sam Boal / Photocall Ireland
FAST FOOD CHAIN McDonald's is to create 12 new restaurants in Ireland over the next three years, it said today.
The €20m investment will see 700 jobs created across the country  between now and the end of 2015, bringing to 4,700 the number of people it employs in Ireland.
New restaurants will be opened in Ballina, Dublin, Kildare Village and Kilkenny, with the company actively seeking new locations in other towns.
Speaking at the opening of the latest new McDonald's in Airside, Co Dublin this morning, the Minister of State for Small Business John Perry said that the announcement was very positive news.
"McDonald's is not only directly creating a very significant number of jobs in the food service industry, it is also helping to secure jobs and create employment indirectly, through the Irish goods and services it purchases for domestic use and for export", he said.
Many of McDonald's restaurants are operated by franchisees who are small business owners and who, working with McDonald's, have developed successful business while creating jobs in their communities across the country.
McDonald's overall expenditure in the Irish economy on food, restaurants and labour was €283.7m in 2011, according to economic analysis conducted by Indecon International Economic Consultants.
It spent  €62.9 million directly on staff salaries and wages in Ireland during 2011 and another €12.9 million developing its restaurants. €7.8 million related to new restaurants and €5.1 million to the refurbishment of existing restaurants.
Sales at McDonald's Ireland rose by 3.3 per cent to €209m in 2011.