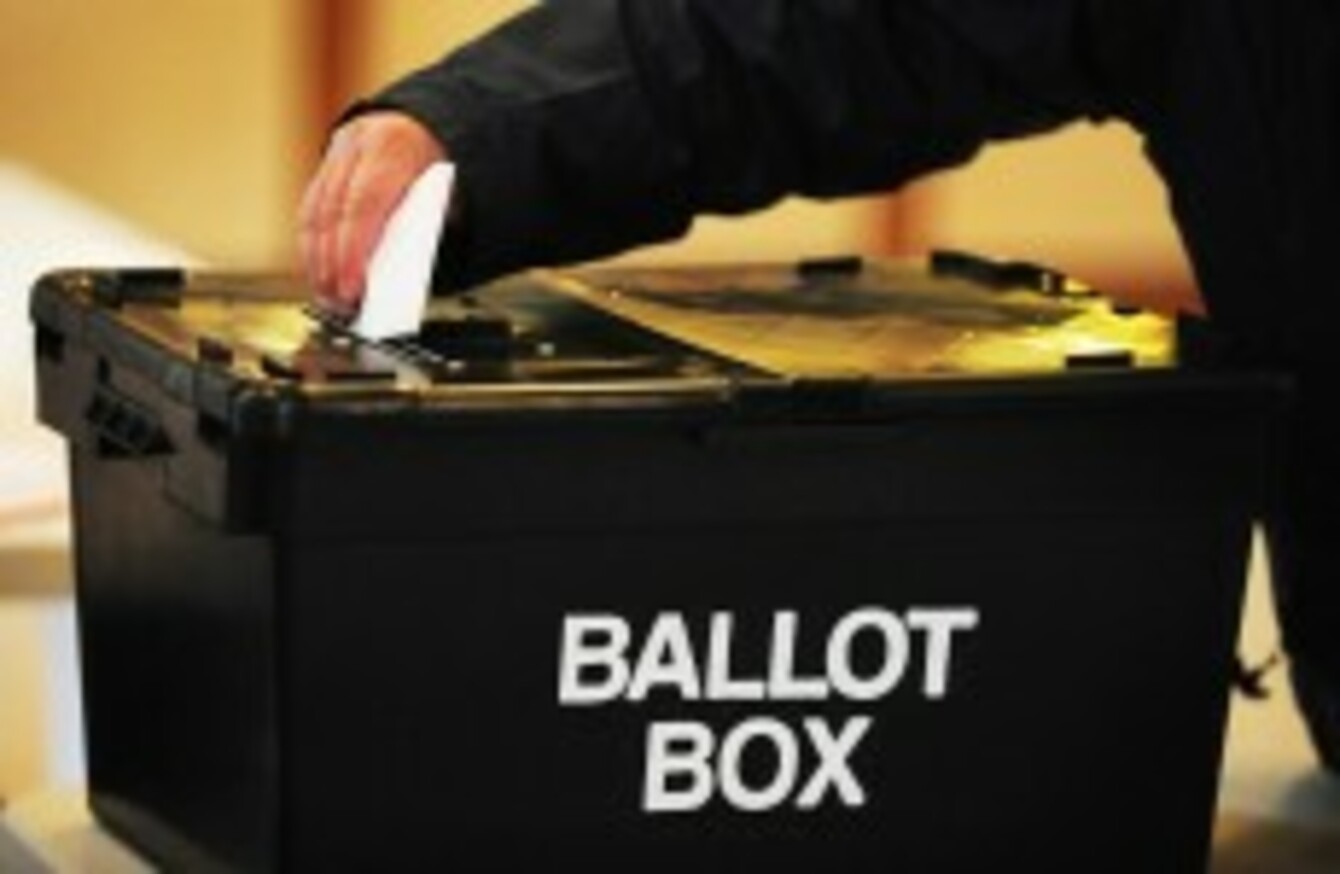 Image: Rui Vieira/PA Archive
Image: Rui Vieira/PA Archive
WITH A DEAL on the promissory notes done there are new challenges facing the government in the coming months and among them is the Meath East by-election.
The shock death of Minister of State and Fine Gael TD Shane McEntee last December has created a vacancy in the constituency but so far there has been little movement in terms of getting a date set for the poll or selecting candidates.
It is understood the government has taken no official steps to set a date for the by-election but under the Electoral Amendment Act 2011 it must be held within six months of the vacancy arising.
Late June is the latest point at which the poll can be held but there is speculation surrounding a vote being held in late April or early May.
Buoyed by the promissory note deal the coalition may opt to set a date sooner but it might have to wait and see whether there is any significant gain in opinion polls on foot of the deal struck with the ECB this week.
This weekend's Ipsos MRBI poll in the Irish Times – which put Fianna Fáil as the most popular party in the country – was conducted before the promissory note deal.
Fianna Fáil hopes
The three-seater is a Fine Gael stronghold with current TD Regina Doherty and McEntee each winning a fifth of the votes cast in the 2011 general election though it was Labour's Dominic Hannigan who topped the poll.
In fourth, lagging a good way behind McEntee – who with Doherty and Hannigan was elected on the fourth count in 2011 – was Thomas Byrne, now a Fianna Fáil senator who is being tipped to run this time around and win the vote given Fianna Fáil's growing popularity.
The party topped the Irish Times poll on Saturday and various other opinion polls in recent months have Fianna Fáil second (behind Fine Gael) but Byrne (below) told TheJournal.ie this week that he is not focussed on the by-election at the moment.
"I haven't really focussed on it at the moment," he said. "I am doing the job I am doing at the minute and focussing on that. The local organisation will make a decision in due course. Presumably whenever it's called it might become apparent."
But he pointed out that the party has "changed radically" since its election 2011 massacre at the polls with 'one member, one vote' adopted at a local level to select candidates. But Byrne said he does not even think the local party organisation are focussing on the by-election.
Byrne said he hadn't spoken to anyone about the by-election and nor had anyone been in touch with him. When asked directly if he would be interested in running he would say only that he is "not focussed on it at the moment".
Fine Gael/Labour
Fine Gael declined to comment on its intentions at the moment but it is widely reported nationally and locally that the party hopes a member of the McEntee family will run for the seat given the strong local base he commanded.
There had been talk of MEP Mairead McGuinness running in the seat but she is likely to remain in Europe and did not return a request for comment.
Former TD John V Farrelly (below) has also been mentioned as a possible candidate. He lost his seat at the 2002 general election but did not contest the 2005 by-election that arose out of John Bruton's decision to become EU ambassador to the United States.
Other possible candidates are local councillors Suzanne Jamal and Sirena Campbell.
Any prospective candidate might be attracted to running by the fact that the resignation of Senator Martin McAleese this week – a nominee of the Taoiseach – would mean that if they lose they could conceivably get the consolation of the vacant seat in the Seanad.
Labour is waiting for a bit more clarity before deciding what to do or who to run but it will have a candidate. A source said there is no shortage of candidates but as yet there is nothing solid to report.
Any local election campaign would be headed by Hannigan, the sitting TD, who did not return a request for comment.
Sinn Féin and the others
Sinn Féin confirmed this week that it will run a candidate and most likely it will be Michael Gallagher who got 8.9 per cent of first preference votes last time out, finishing fifth.
The Workers Party will be represented by Seamus McDonagh who ran in Meath West at the last general election but considers his base to be in Meath East.
"I think it was a mistake to run in Meath West because I had no base but I've been involved in the Campaign against Household and Water Taxes and have a very high-profile in that," McDonagh (above) told us this week.
He says that several members of the Labour Party have defected and that he has the support of the Socialist Workers Party and the Communist Party locally where he expects to target the "left-wing, progressive vote".
Finally, the Green Party will continue its process of rebuilding following its wipeout at the polls two years ago by running a candidate with its candidate in 2011, Seán Ó Buachalla, not ruling out running this time but nothing as yet decided.
Leader Eamon Ryan told us this week: "Elections are the lifeblood of politics and a chance to put yourself before the people. Roderic O'Gorman doubled his vote in Dublin West [at the by-election in October 2011].
"We need to double and triple our vote, so that's the scale of the response and support we'll be out looking for."
Pics: Photocall Ireland/File