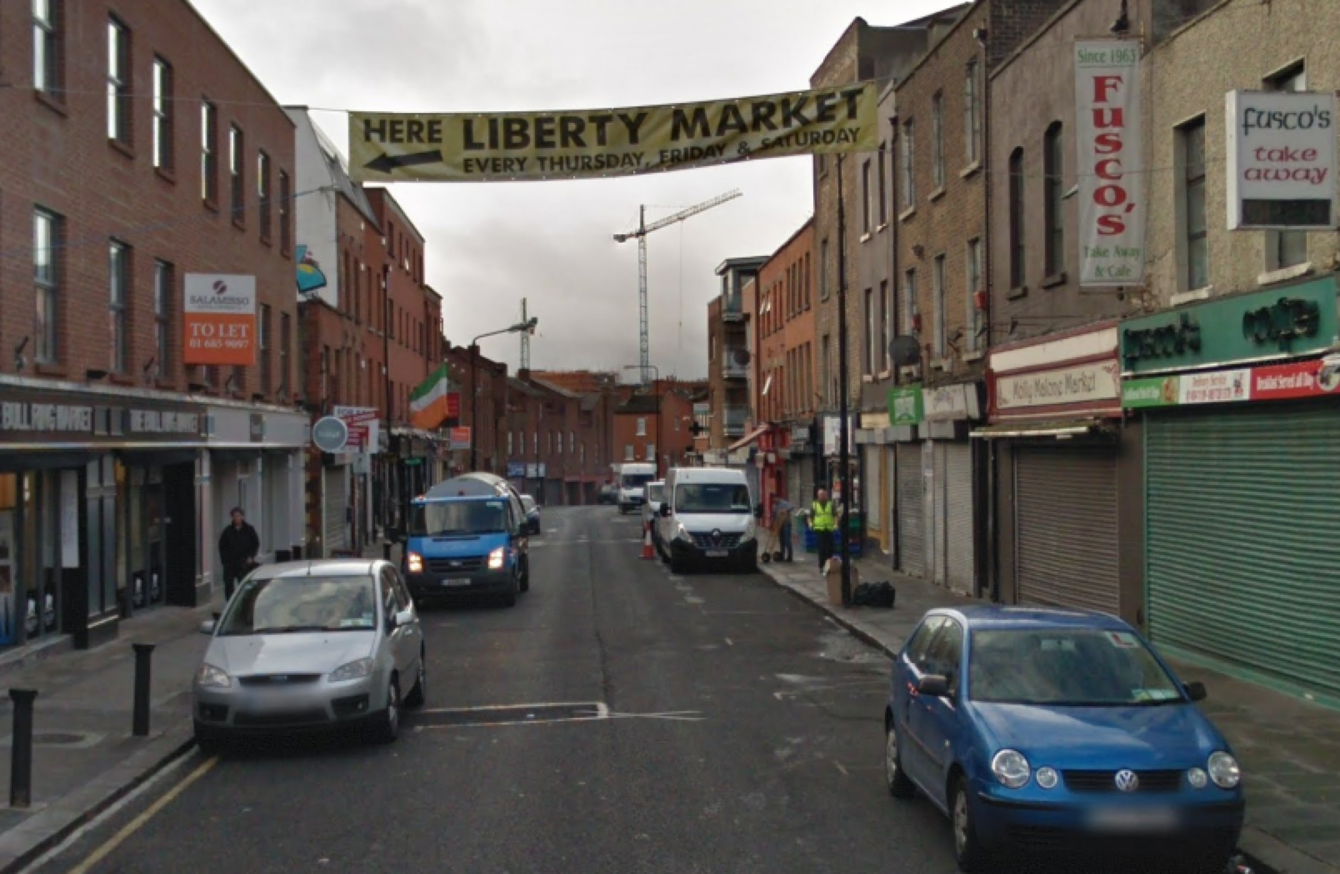 A section of Meath Street.
Image: Google Maps
A section of Meath Street.
Image: Google Maps
GARDAI CONDUCTED A number of searches in the Meath Street area of Dublin's Liberties this morning in an operation to help stop the sale of counterfeit goods. 

A number of uniformed officers were seen this morning on the shopping street. A quantity of goods were removed on suspicious that they were counterfeit. However, exact numbers are not yet known.
Locals reported seeing a number of officers moving items into vans and that some vendors were cautioned.
A garda spokeswoman said: "We can confirm searches were conducted this morning on Meath Street for counterfeit items."
Speaking previously in relation to the shadow economy and the damage counterfeit goods can do to the local economy, Detective Superintendent George Kyne said "The ongoing cooperation between various elements of law enforcement will continue, the objective being to stop counterfeit and sub standard products affecting the trade of genuine branded products. We will also continue to work with industry to ensure their intellectual property rights are protected in this regard."
If goods are deemed to be counterfeit, destruction orders will be sought from the District Court.