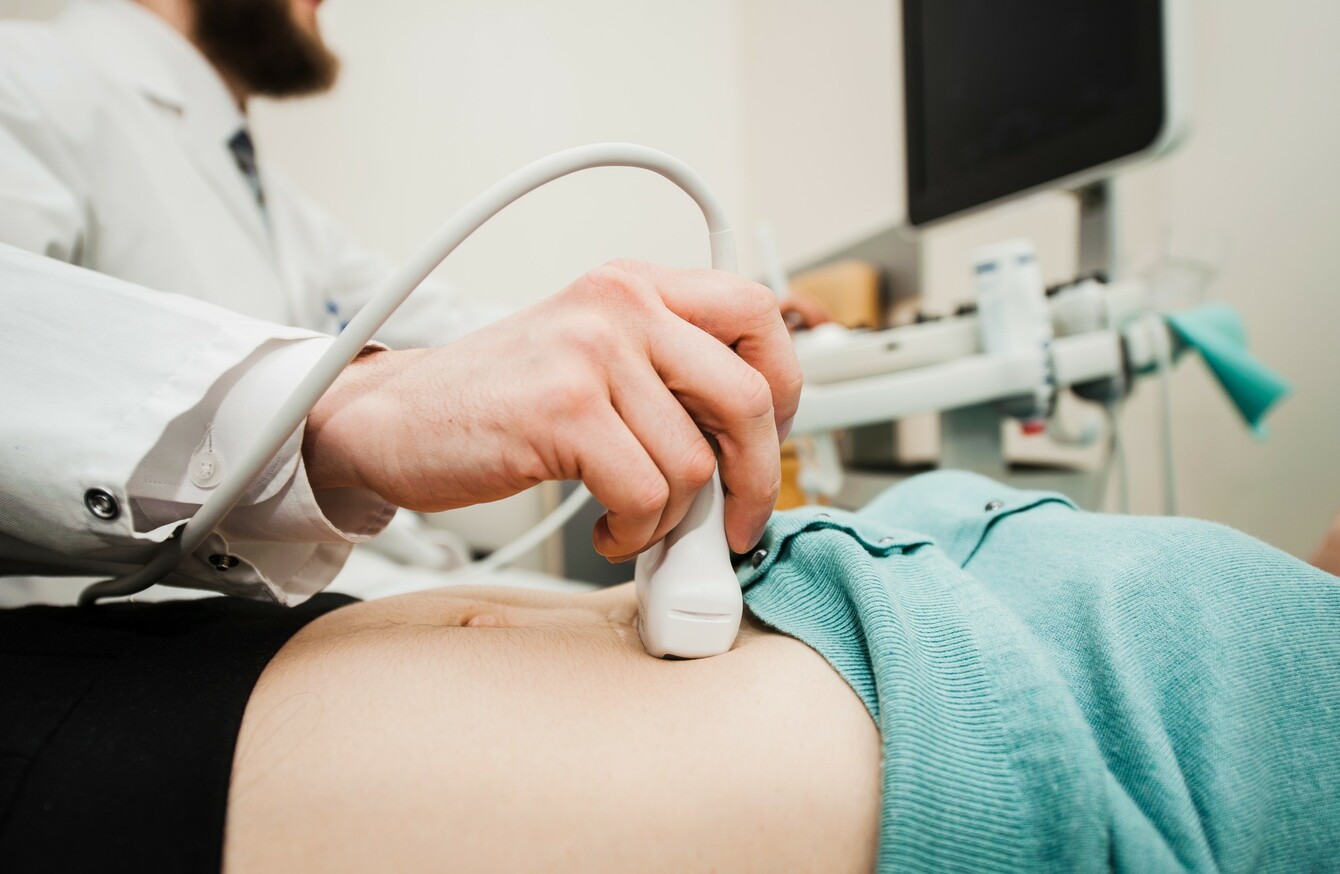 File photo
Image: Shutterstock/sharshonm
File photo
Image: Shutterstock/sharshonm
A DOCTOR ACCUSED of misdiagnosing an ectopic pregnancy which allegedly led to the termination of a potentially viable embryo has been acquitted of poor professional performance.
As a result of the diagnosis the patient in the case was given a drug to remove the suspected ectopic pregnancy, which some experts argued led to the termination of a potentially viable pregnancy.
The doctor, referred to as Dr A during the Medical Council Fitness to Practice Inquiry, was found not guilty of seven counts of poor professional performance today.
Dr Michael Ryan, the chair of the inquiry, said Dr A, from South Tipperary General Hospital, was correct to make a diagnosis of an ectopic pregnancy, given the circumstances and information available to him at the time.
The inquiry heard that Laura Esmonde (38), a mother-of-three from Tipperary, attended the hospital's emergency department on 6 January 2013 with a swollen leg. A number of years previously she had suffered from a clot in her lung.
A routine urine test revealed she was pregnant.
"I was shocked, it was a lot to take in, but I was happy to be pregnant," Esmonde told the inquiry during her evidence.
The following day an ultrasound of her leg showed she had a clot. Esmonde also asked for an ultrasound of her pelvis because she wanted to see the baby. Her husband was due into the hospital shortly and she wanted to tell him the good news in person.
The sonographer said she couldn't see anything, and called in a consultant radiologist. He also performed a scan and Esmonde said he told her there was a possibility that she had an ectopic pregnancy.
'Dreadful scenario' 
On 8 January 2013, Dr A performed a transvaginal scan, and, according to Esmonde, told her she had "an ectopic pregnancy of unknown location".
"He told me my uterus was empty," she added, during her evidence.
Dr A advised that she take methotrexate. This medication is used to stop cells from growing and can be used to treat ectopic pregnancies. Any non-viable cells then pass out of the woman's body through her vagina.
Esmonde argued that Dr A did not recommend a "wait and see" approach, which can be an option in such cases. Surgery was also not an option, according to Dr A, because of the blood thinners she was taking for the clot in her leg.
Professor Fergal Malone, master of the Rotunda, said Dr A was right to diagnose an ectopic pregnancy – and that conservative management of the case would have put Esmonde's life at risk.
Professor Malone, who was called as an expert witness on behalf of the doctor, described the situation Dr A was in as one of the most "challenging" situations an obstetrician and gynaecologist could find themselves in.
Overall, I was struck by the sheer complexity of this case. This was amongst one of the most challenging early pregnancy clinical scenarios an obstetrician could find himself or herself in.
"This is a dreadful scenario, but the methotrexate seemed the lesser of the two evils. Active intervention with medical management was the best option in terms of protecting the mother."