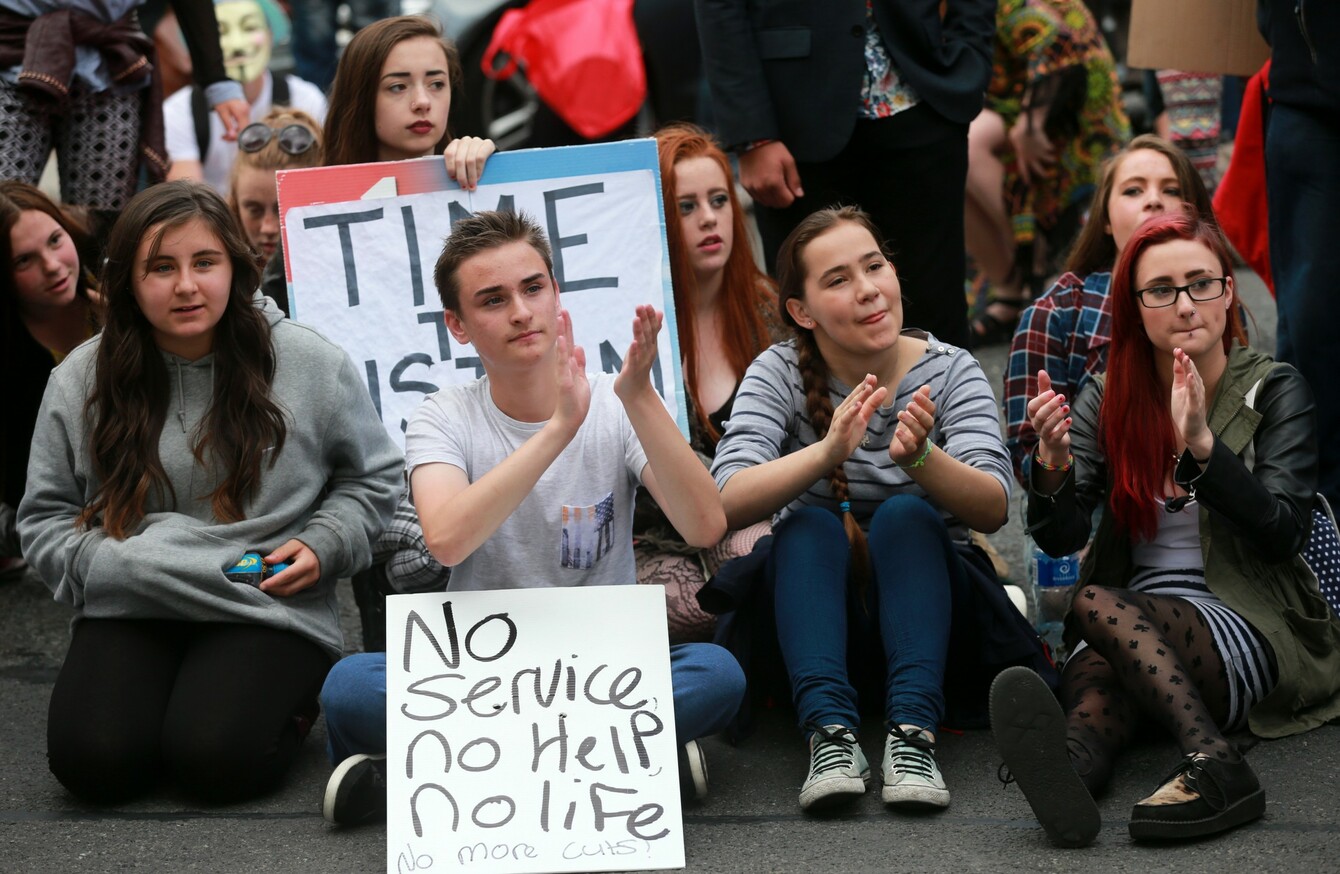 PROVIDING PRIVATE MENTAL health treatment can cost as much as renting a room in Dublin.
The pricing of weekly therapy sessions coupled with non-generic medications can see a sufferer's monthly totals hit over €400.
When we checked the price of therapy sessions on the Irish Association for Counselling and Psychotherapy's website, we found that the price of a session fluctuated between €55 and €65.
Non-generic medications can also pose problems for patients with the medication cap set at €144 a month. So weekly sessions at the higher end of the cost spectrum and monthly medication can run the average person €404.
Many therapists have 'affordable slots' during their day where they can charge their clients a discounted rate. Prices can also be negotiated.
However, there are services dotted around the country which are offering hope to those who can't afford treatment.
Alan O'Mara, the founder of Real Talks, believes cost should never get in the way of treatment.
The Cavan goalkeeper said that, although he was able to avail of counselling sessions provided by the Gaelic Players Association (GPA), he knows of those who find it difficult to get the help they need.
It is through the talks he gives to schoolchildren and older groups across the country that he sees so many children come up and ask how to get help.
He told TheJournal.ie: "In my opinion, there should be the likes of a Pieta House in every county in the country. Teenagers have come up to me and spoken about the cost of therapy but I always say there's another service out there. Private therapy can be expensive alright. It can be tough when you're in between. One one hand you're struggling to pay the rent and then you think you've to pay hundreds in therapy fees. But you don't.
Pieta House does free counselling. I know loads of people who've used their services. Centres like those are vital.
"For me, I had the GPA, so I was lucky. But you can't have a system where you're waiting months for help. That system isn't fit for purpose at the minute. A lot of the people I speak to know how to ask for help and that's great. What you don't need is someone asking for help and not being able to afford it. Money shouldn't stop you getting the help you need."
However, despite the concerns over the pricing of therapy and medications, the College of Psychiatrists said that mental health services are free "at the point of delivery".
Director of Communications for the college Dr John Hillery said comments made by Majella O'Donnell over the price of therapy were wide of the mark. She said she was shocked to hear psychiatrists charging her friend €300 for a session.
Hillery said: "While it is good to keep the highlight on improvements badly needed in some areas of mental health services, it is important the general public having read coverage of some of the points attributed to Mrs O'Donnell will not be put off looking for help when it is needed.
There is more to do to bring our mental health services and supports up to the standard and availability as espoused in 'A Vision for Change' but there are supports and help without cost in the public mental health services around the country despite this.
But Fine Gael TD Kate O'Connell said she was concerned that the price of seeking care is heaping huge financial pressure on many struggling families.
She said that with the rise in the rate of acute depression during the recession, there is an onus on the patient to get better themselves.
O'Connell added: "If one is not a medical card patient and presents with depression in the GP surgery, my experience is that the onus is on the patient to source a psychotherapist or a psychologist. I have heard that six months of counselling for people with a treatable depression could cost about €5,000 in professional fees. I think that is an enormous barrier to getting oneself well."