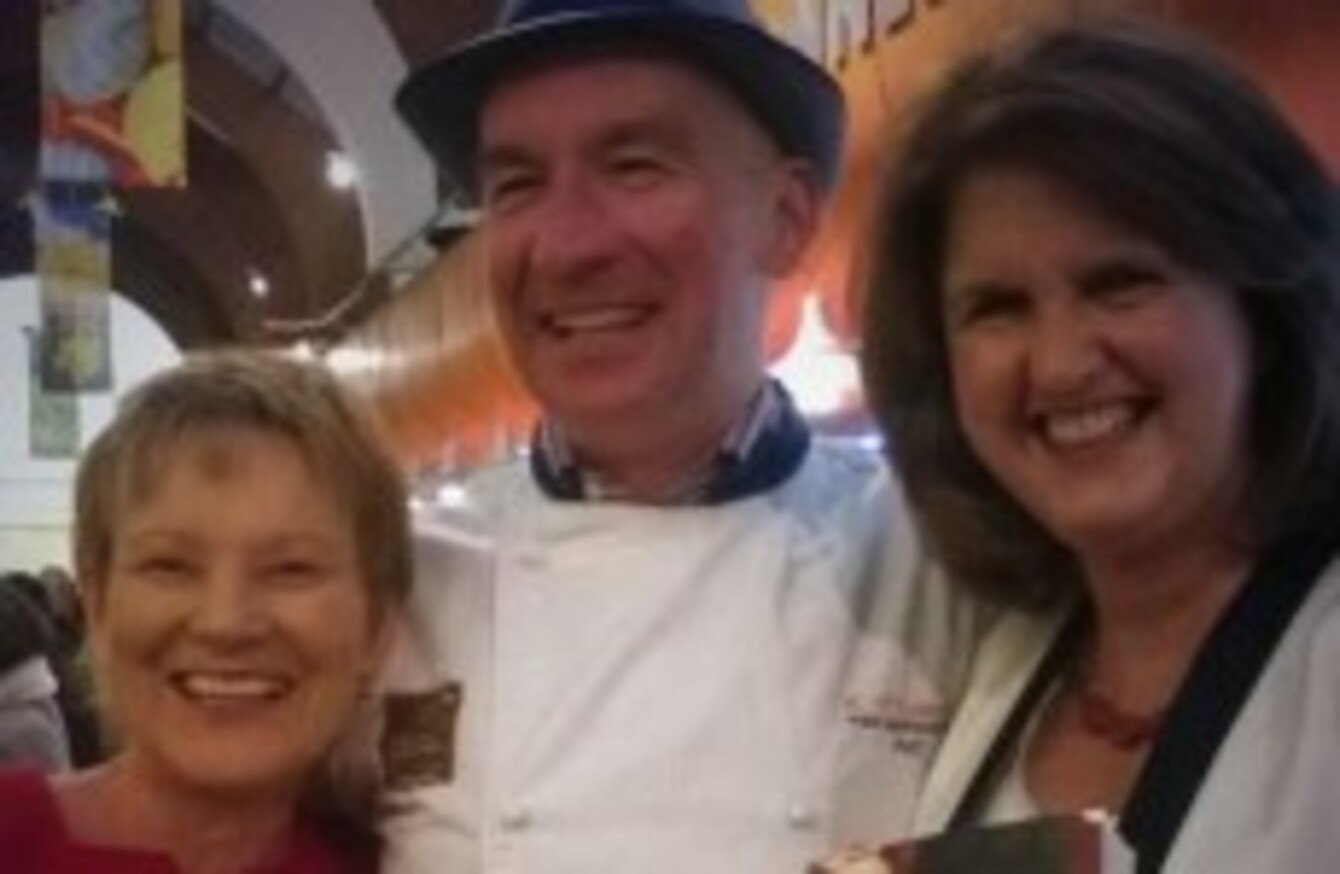 Phil Prendergast, Cork fishmonger Pat O'Connell and Joan Burton.
Image: Phil Prendergast Campaign
Phil Prendergast, Cork fishmonger Pat O'Connell and Joan Burton.
Image: Phil Prendergast Campaign
Updated at 8.27am
LABOUR MEP PHIL Prendergast has called for a change of leadership in the party.
Prendergast, who is running to retain her seat in Ireland South in next month's European elections, says Eamon Gilmore should step down for the good of the party.
She's also endorsed Social Protection Minister Joan Burton as the most suitable candidate to succeed him.
The MEP initially made the call in an interview with the Irish Independent, after a Millward Brown opinion poll carried out for the paper placed her in seventh place in the four seater constituency — with support at just 4 per cent.
Speaking to RTÉ's Morning Ireland shortly after 7am, she told the programme there were concerns about Labour's direction at all levels of the party — including amongst ministers.
And asked whether she thought Joan Burton was the most viable candidate to lead Labour into the next election, she replied, "yes I do".
The elephant is not only in the room, it's cantering around the room breaking things.
This is a crisis that's gone on for a year and half," she said, referring to a string of poor opinion poll results for the party.
We need to take urgent action and the time to do that is now.
Returning a call from TheJournal.ie following her RTÉ interview, Prendergast said she wasn't concerned that her actions might put her on collision course with party HQ.
"There needs to be a change and I would stand over that," the MEP said.
She said Labour was getting a "disproportionate kicking" in the polls that didn't fairly reflect the positive work the party had been doing in government.
She said she felt the party leadership had been "frozen into immobility" as a result of the collapse in support, and that it was clear urgent action was now needed.
"I realise I'm not going to be flavour of the month over this," the MEP said.
She said there was a groundswell of feeling amongst veteran Labour members and councillors that Gilmore was out of touch with the party.
At this stage, I just think we need a change from the leadership.
Prendergast said while she had discussed concerns about the performance of the party with Gilmore, she had not told him directly that she thought he should quit.
Cork TD for Labour Michael McCarthy said he didn't agree with his party colleague's assessment of the situation, and that the issue of the leadership wasn't in question.
"To be honest I don't think it's helpful for anyone to start panicking or reacting to opinion polls with little over three weeks left till polling day," McCarthy told Morning Ireland.
Today's opinion poll put nationwide support for Labour at just 6 per cent.
Fine Gael, at 25 per cent, remain the largest party in the country. Fianna Fáil are at 23 per cent, with Sinn Féin at 21 per cent.
Independents and others are at 23 per cent, while the Greens are at 2 per cent.
71 per cent of respondents said they were dissatisfied with the Government.
First posted at 7.35am