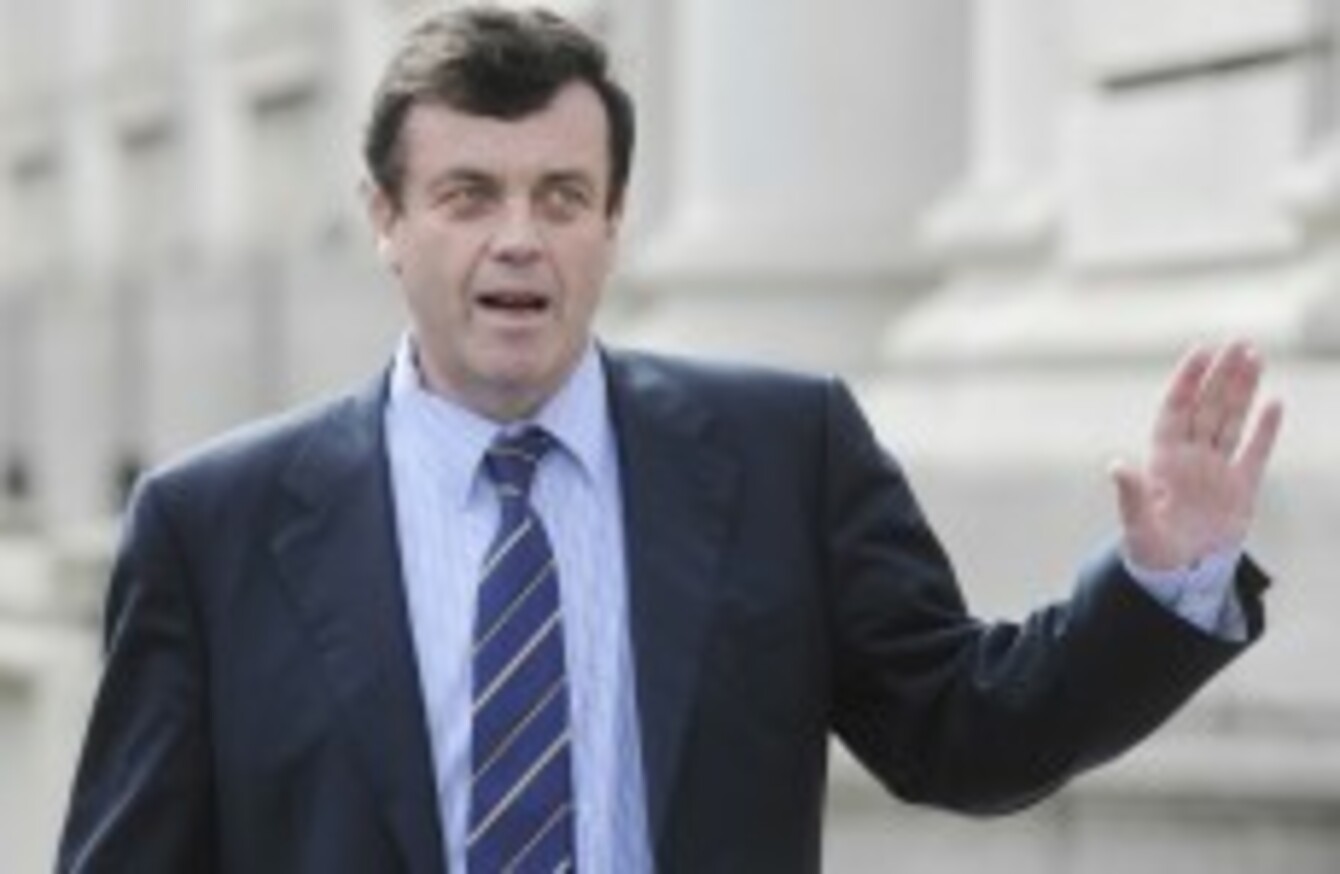 The late Brian Lenihan (File photo)
Image: Laura Hutton via Photocall Ireland
The late Brian Lenihan (File photo)
Image: Laura Hutton via Photocall Ireland
TWO OF THE MEPs publicly criticised by Sinn Féin MEP candidate Matt Carthy after failing to vote in favour of the release of a letter sent by Jean Claude Trichet to the Irish Government four years ago have dismissed his remarks.
Jim Higgins of Fine Gael and Labour's Emer Costello both voted 'no' on the issue when it was raised in the European Parliament last week. Fianna Fáil's Pat 'The Cope' Gallagher abstained from voting.
All three have since amended their votes to 'yes'. Technical faults were blamed for the two 'no' votes and Gallagher's non-vote.
Carthy, who is running in the Midlands North-West constituency alongside Higgins and Gallagher, noted that five of the more than 600 votes cast were corrected. "The odds of such a technical glitch affecting Irish MEPs in such a disproportionate way is astronomical," he said.
'Stretches credibility'
"The idea that all three MEPs pressed the wrong button, or that the button wasn't working, really stretches credibility," he added.
Gallagher described Carthy's insinuation that he voted against the publication of the letter as "ludicrous".
"Why would I not vote in support of this request? It is ludicrous to claim that I don't support the publication of this letter. Of course, I fully support the release of this letter, as doing so is the interest of transparency. It is vitally important that we all know the extent of pressure that was exerted on the late Minister by the ECB," Gallagher said.
Higgins also dismissed Carthy's statement, saying it was "an absolute non-story and an attempt by a low-profile candidate to generate media attention". He added: "I clearly stated that I made a mistake and have corrected my vote accordingly."
Carthy said Higgins was "grasping at straws".
Costello, who was in Palestine this week, has not yet commented on the matter.
Carthy maintains that the three MEPs didn't correct their votes within the usual time frame of before 6.30 pm on the day of the vote, only doing so when Sinn Féin drew attention to the voting record.
'Debacle'
"Understandably questions are now being asked about the competency of the sitting MEPs for the Midlands North West after claims of voting buttons not working and mistaken votes on key issues of interest to the Irish people … One thing is for sure this debacle will not help Irish MEPs to be taken seriously by their European counterparts," Carthy stated.
The letter is question was sent from Trichet, the former president of the European Central Bank, to the then Irish Finance Minister, the late Brian Lenihan, on 19 November 2010. In the correspondence Trichet is believed to have threatened to pull ECB funding from Irish banks if Ireland did not enter a bailout.
Its release was previously blocked by the Governing Council of the European Central Bank. Last week's vote passed by 325 votes to 276.