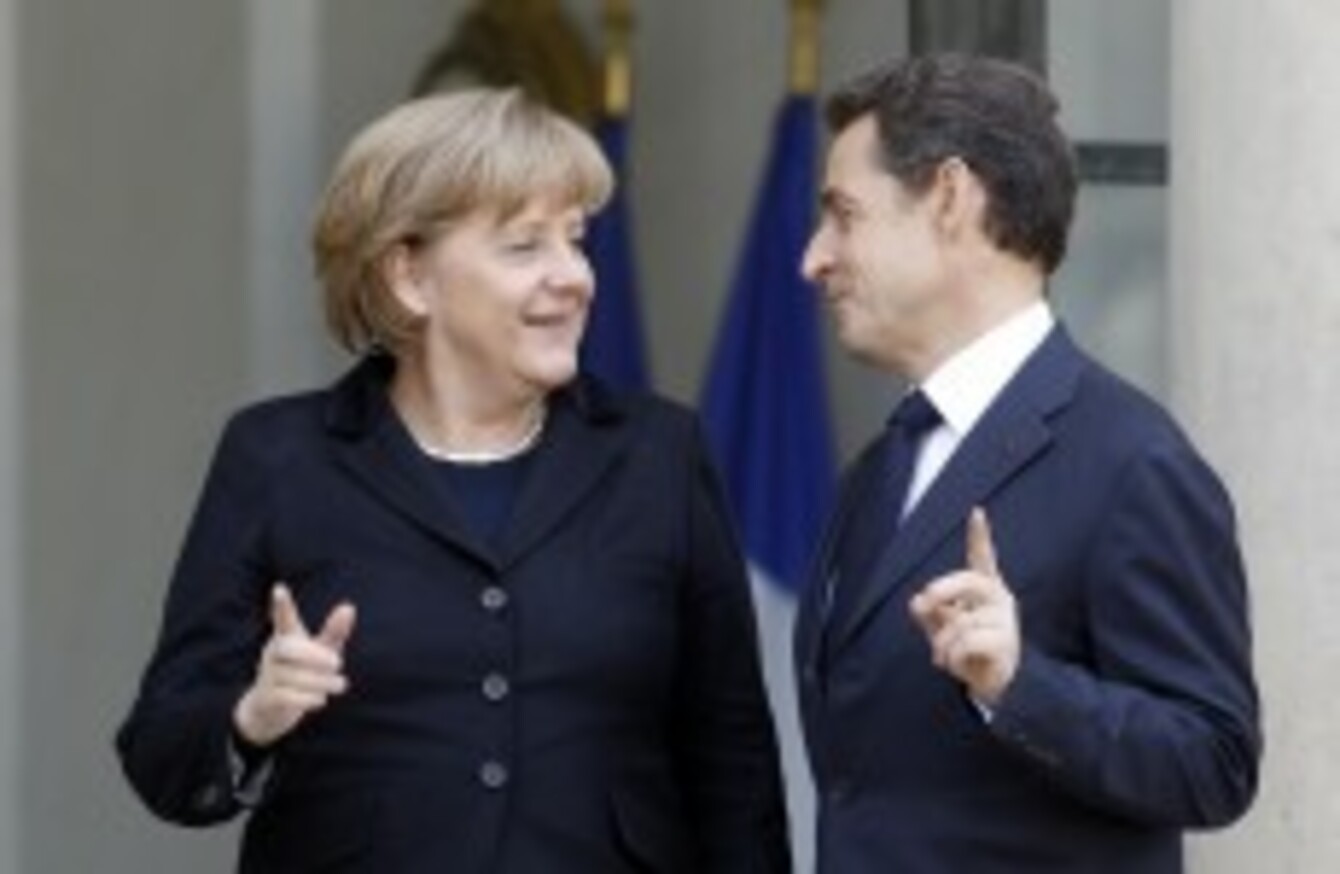 Who's number one? Merkel and Sarkozy pictured in December
Image: Remy de la Mauvinere/AP/Press Association Images
Who's number one? Merkel and Sarkozy pictured in December
Image: Remy de la Mauvinere/AP/Press Association Images
ANGELA MERKEL AND Nicolas Sarkozy are set to meet in Berlin today amid growing speculation that the EU could introduce a so-called 'Tobin tax' on financial transactions.
The German chancellor and French president will seek to set out a united front ahead of the first EU summit of 2012, to be held on January 30.
But cracks have already appeared in their approach after Sarkozy warned that if European nations did not introduce the hotly-debated transaction tax, France would go it alone.
"We won't wait for others to agree to put it in place, we'll do it because we believe in it," he said on Friday after meeting Italian prime minister Mario Monti, AFP reports.
However, German officials have said they want to build agreement across the EU before introducing such a measure.
British PM David Cameron, already facing isolation in Europe after opting out of a new agreement on economic management in December, has warned that he will veto any such levy unless it was agreed worldwide, Reuters reports.
The two leaders are also likely to discuss more worries about the economic futures of Spain and Italy, both of which are due to auction government bonds this week in what will be seen as a crucial test of investor confidence.
The euro fell ahead of the Merkel-Sarkozy meeting to $1.2666, the lowest level it has seen since September, according to Bloomberg.