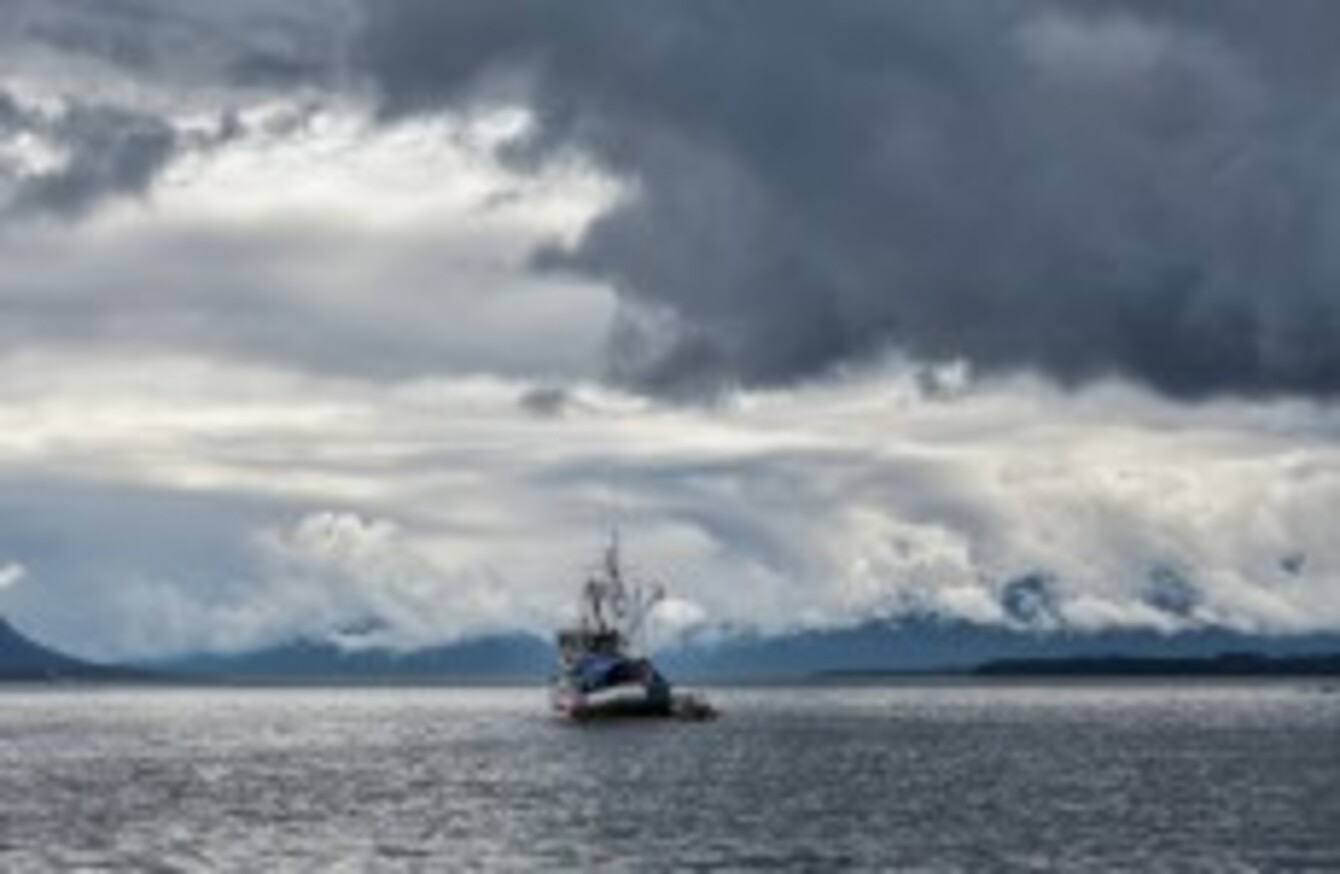 Image: Shutterstock/M. Cornelius
Image: Shutterstock/M. Cornelius
A FISHERMAN has made a complaint to Met Éireann, the Irish National Meteorological Service, over health and safety concerns about not being able to understand the forecasters.
Through a Freedom of Information request, TheJournal.ie learned that over a 12 month period, over 118 complaints were made to the agency.
One was from a commercial fisherman, who said he and his colleagues find it impossible to understand "foreign forecasters" when the deliver the weather report.
Complaint 
In his complaint, he writes that he is not racist, but that he has concerns over the health and safety of those working out at sea.
He said that he is particularly concerned for fishermen working in the jurisdiction who are not from Ireland.
I am a commercial fisherman and rely strongly on your weather forecasts in order to work safely. My colleagues and I agree that over the sounds of a fishing vessel (machinery, engines and the weather itself) it can be nigh on impossible to understand your foreign forecasters when they deliver the forecasts.Many times I have completely missed the forecast simply because I could not understand a word – sometime up to 200 miles from shore with possible impending gales.
The fisherman described it as "foolhardy" to use forecasters with other accents to deliver information of such importance.
'I am not racist'
"I am not racist and certainly have nothing against foreign people in the workplace," he said.
He clarified that he merely has concerns that the weather forecast is not being communicated appropriately "to those that need it most, that are at the mercy of the elements and that cannot possibly listen in total silence due to the nature of the work".
He adds that many workers on fishing crews who are not from Ireland often find it difficult to understand the "unfamiliar dialects of English".
He writes that he believes it to be a serious issue that could cost lives.
I should have sent this email years ago as I have taken far too many chances with my life and that of my crews due to forecasts delivered in garbled, confusing and non indigenous/ unfamiliar dialects of English. This is a serious issue. Thank you.
In reply to the complaint, Met Éireann stated that all forecasters undergo training prior to be allowed on air.
Thank you for your note and please be assured that we consider the production and accurate delivery of our Sea Area Forecast to be one of our most critical operations.All Met Éireann's Radio meteorologists have had voice training and prior approval by RTÉ, and have been assessed as being up to or exceeding the required broadcast standard in vocal clarity and elocution.
Met Éireann said it will bear the comments in mind as it continues to "assess its performance".