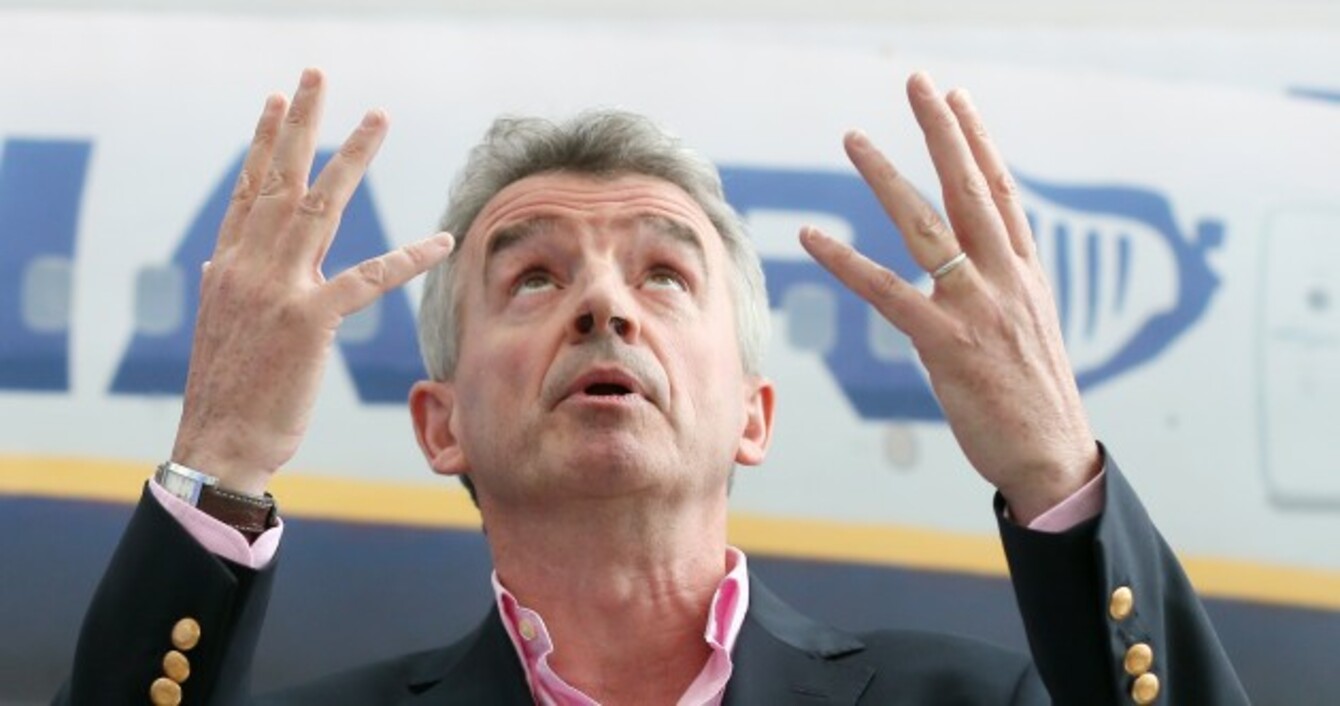 Ryanair CEO Michael O'Leary. Not a fan of Irish Water
Image: Laura Hutton/Photocall Ireland
Ryanair CEO Michael O'Leary. Not a fan of Irish Water
Image: Laura Hutton/Photocall Ireland
RYANAIR BOSS MICHAEL O'Leary has labelled Irish Water a "complete mess" as he slammed the government for wasting a "glorious crisis" by hiring more bureaucrats and quangos while it increased taxes.
The low-cost carrier's chief executive told a room of business leaders that Job Minister Richard Bruton's claims the government had shifted its focus towards enterprise were "just more mumbling".
"I don't think the government gets what business needs – what business needs is less government, less bureaucracy and regulation," he said.
Yet all I've seen in the last 5 years is more bureaucracy, more quangos, more bloody regulation – all of which is invariably useless and self-defeating."
O'Leary was speaking at the Deloitte Enterprise Ireland CeoForum in Dublin Castle today, when he told the audience that Ireland's "gargantuan rates" meant Ryanair had taken 600 engineering jobs to northern Italy because of the cost involved in setting up a facility here.
Stop helping the rich, cut taxes instead
He also said middle-earners, who were the key talent pool for global companies looking to operate in Ireland, were being slugged with far too much tax while the rich were still handed unnecessary state support.
"We wasted a glorious crisis over the last 5 years – we haven't restructured much of the public service and we have continued to push the can down the road," he said.
You have complete messes like the HSE and Irish Water where we think that just by establishing another quango and shovelling loads of bureaucrats into it we will have some improved services – we won't."
"The more bureaucrats you have the worse it will get. We continue to run away from having that kind of fundamental restructuring that will make us a much more efficient, low-cost economy.
But despite his criticisms, O'Leary said Ireland was "as good a base as anywhere in the world" from which to build and grow a business – and he said local entrepreneurs should be aiming to conquer Europe, then the world and even the galaxy.