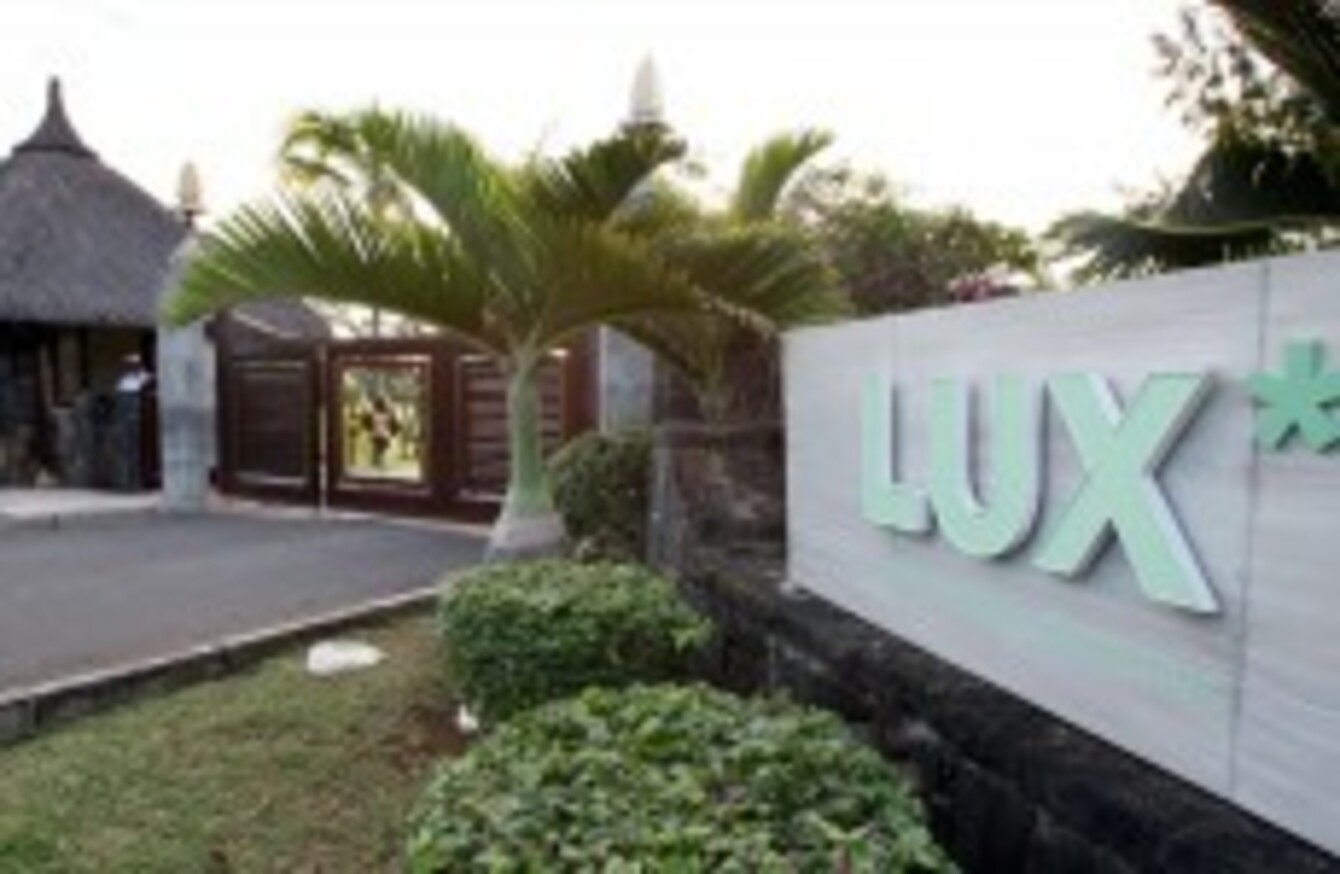 The Lux Hotel, formerly known was Legends, where Michaela McAreavy was murdered
Image: Paul Faith/PA Wire
The Lux Hotel, formerly known was Legends, where Michaela McAreavy was murdered
Image: Paul Faith/PA Wire
LAWYERS DEFENDING THE two men accused of the murder of Michaela McAreavey have opened their case for the defence by focusing on the alleged abuse of one of the suspects and calling for both to be acquitted.
In court in Port-Louis today, Sanjeev Teeluckdharry, counsel for Avinash Treebhoowoon, addressed the jury for more than one hour. In the speech he demanded that the 'people's tribunal' give a judgment 'beyond any reasonable doubt' so that the 'guilty may be convicted' and the 'innocent be acquitted'.
Teeluckdharry opened his case by detailing the allegations of police brutality against his client and the mishandling of the case by the police.
Teeluckdharry severely criticised the police investigation into the murder of Michaela McAreavey and listed what he called 'inconsistencies' in the testimony of witnesses called by the prosecution. The lawyer maintained that his client admitted his involvement in the murder of the 27-year-old under torture.
Avinash Treebhoowoon confessed to investigators from the Major Crimes Investigation Team (MCIT) that he had participated in the murder of Michaela when she was on honeymoon at the former Legends hotel. The accused later retracted claiming he was tortured.
"Michaela Harte was a girl, she was a sister, a wife. She was foremost a guest in our island", said Sanjeev Teeluckdharry during his speech.
The lawyer highlighted an assessment report prepared by a DNA expert from Cellmark Forensic Laboratory in England, Susan Woodroffe, which had found no DNA evidence from either of the accused present at the murder scene.
Teeluckdharry cast doubt on the testimony of the key witness of the prosecution, Raj Teekoye, former colleagues of both accused. Counsel also reminded the jury that the officer from the Forensic department in Mauritius did not produce her report in court.
Two former room attendants at Legends hotel,  Avinash Treebhoowon and Sandeep Moonea, both plead not guilty of the charge of murder of Michaela McAreavey who was on honeymoon with her husband John McAreavey in January 2011 in the luxury resort in the north of Mauritius.
The trial, which is now in its sixth week, has so far been centered on the prosecution's case.
The judge today agreed to hear from a modified list of six witnesses from the defence, which had been partly objected to by the prosecution.
The judge ruled that the defence is free call Rajiv Bhujun, a former baggage handler at the hotel who accompanied John McAreavey to his hotel room just before he discovered his wife's body, if Bhujun can be found. He is currently working on a cruise ship abroad.
Judge Fekna concluded in his ruling that the testimony of other witnesses would be irrelevant in this trial.
The hearing resumes tomorrow in the Court of Assizes, when Avinash Treebhowon will be the first witness to be called in the box.