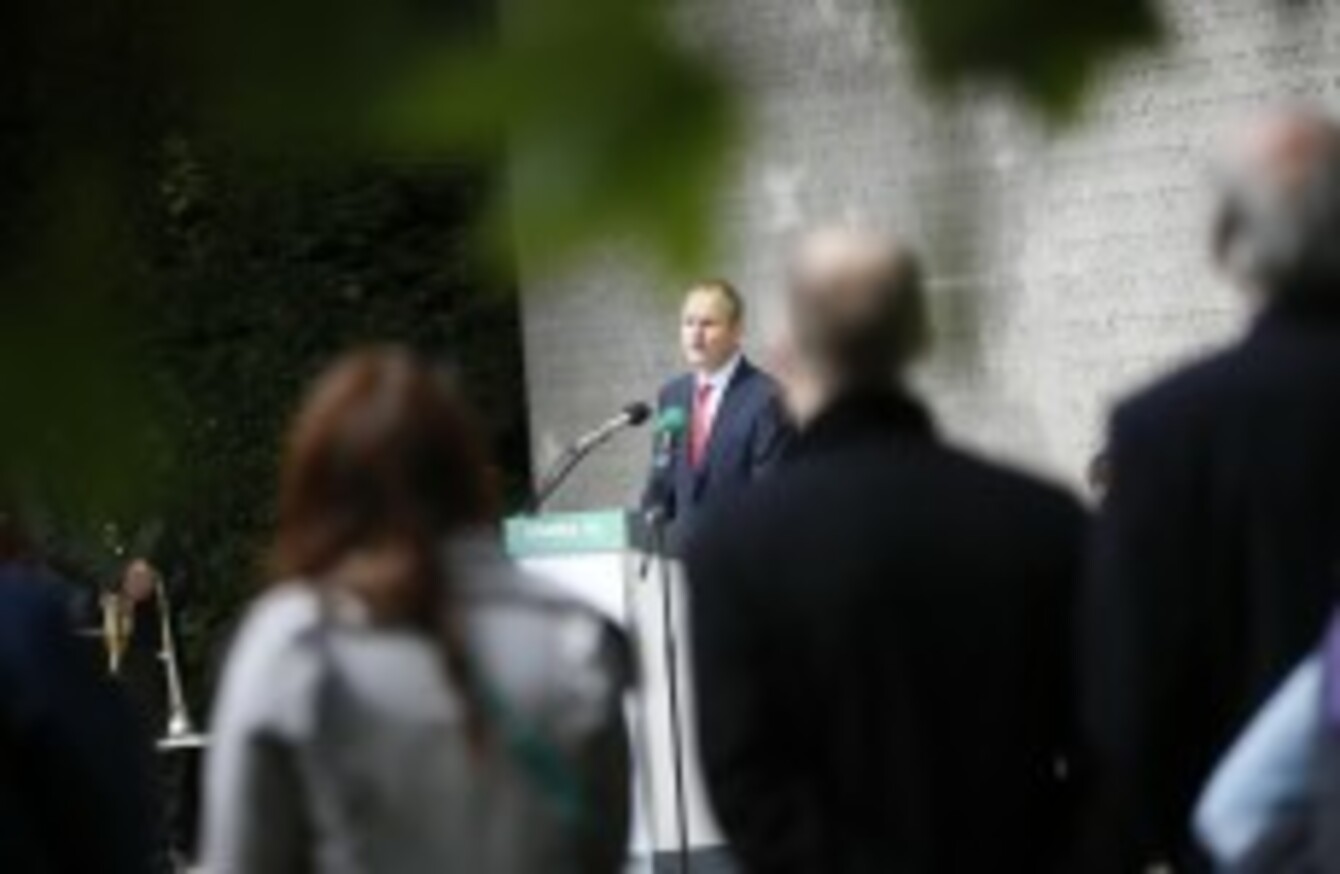 Image: Conor McCabe Photography
Image: Conor McCabe Photography
THE FIANNA FÁIL leader has hit out at the governments of Britain and Ireland for their "hands-off" approach on Northern Ireland.
Speaking at the party's annual 1916 Commemoration at Arbour Hill, Micheal Martin said that the current governments had allowed a dysfunction to grow in Stormont.
"What we cannot welcome is the actions of the two governments in failing to use the close relations between our countries to address important issues.
"The current governments have explicitly taken a hands-off approach to addressing vital remaining issues in Northern Ireland. For the first time ever, and with predictable results, they have left a sensitive negotiation in the hands of Sinn Féin and the DUP.
"They have allowed a growing dysfunction in the Assembly and Executive. Worst of all they have failed to do anything at all about expanding North/South bodies which are supposed to be the engines for a shared growth and reconciliation."
Martin went on to say that the Dublin government was "particularly culpable" because they were 'not interested' in the Haas talks.
"Our government is particularly culpable in accepting the idea that Dublin is not an interested party in discussions about the past and identities.
"Every breakthrough in the North involved recognition that the government elected by the Oireachtas has a legitimate interest in the North."