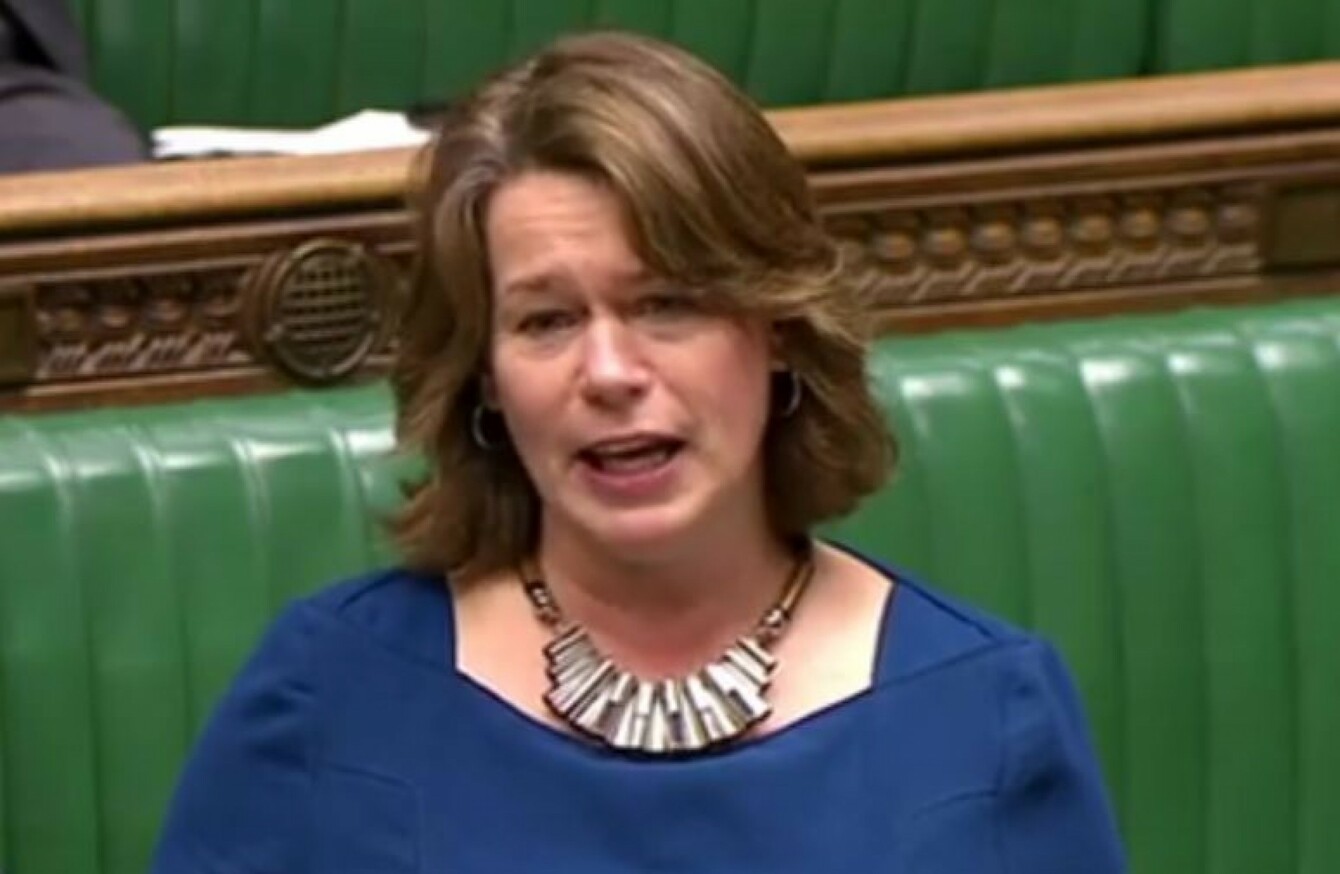 MP Michelle Thomson
Image: Screengrab/YouTube
MP Michelle Thomson
Image: Screengrab/YouTube
A SCOTTISH MP has spoken in the House of Commons about being raped when she was a teenager.
Michelle Thomson moved fellow MPs to tears when she recalled the incident. She was speaking during a debate on the UN's International Day For The Elimination Of Violence Against Women.
The MP for Edinburgh West said she was raped by a man who offered to walk her home from a youth event when she was just 14 years old.
She said "didn't think any of it" when he suggested they go a "slightly different way".
However, she became worried when he said he wanted to show her something in a wooded area.
"I did have a warning bell, but I overrode that warning bell because I knew him and therefore there was a level of trust in place.
"To be honest, looking back, at that point I don't think I knew what rape was. It was not something that was talked about. My mother never talked to me about it. I didn't hear other girls or other women talking about it.
It was mercifully quick and I remember first of all feeling surprise, then fear, then horror as I realised I quite simply couldn't escape because obviously he was stronger than me, and there was no sense even initially of any sexual desire from him, which I suppose, looking back, again I find odd.
"My senses were absolutely numbed. Thinking about it now, 37 years later, I cannot remember hearing anything when I replay it in my mind."
Source: Sky News/YouTube
Thomson said she "froze", adding: "Afterwards I walked home alone, I was crying, I was cold and I shivering and I now realise, of course, that was the shock."
She said she "bottled it all up inside me" and didn't tell her parents, friends or the police.
"I was very ashamed, ashamed that I had allowed this to happen to me," she said she felt she "deserved it in a way" and was "spoiled and impure".
She described being revulsed by herself and detaching from the child she had been up to that point.
Thomson said her mother died of cancer young, before she knew the truth. She said she wanted to tell her but "couldn't bring myself to".
#Open journalism No news is bad news Support The Journal

Your contributions will help us continue to deliver the stories that are important to you

Support us now
She says she now realises that rape has little to do with sex, more power and control, describing it as a "crime of violence".
I still pick up on where the myths about rape are perpetuated from a male perspective: 'Surely you could have fought him off? Did you scream loudly enough?'
She said blaming victims of rape for subtly hinting they "wanted it" is "outrageous".
Thomson finished her speech by saying: "I'm not scared. I'm not a victim. I'm a survivor."
Several MPs were clearly moved by her words, with Speaker John Bercow saying they had "left an indelible impression on us all".
The Dublin Rape Crisis Centre can be contacted on 1800 77 88 88.