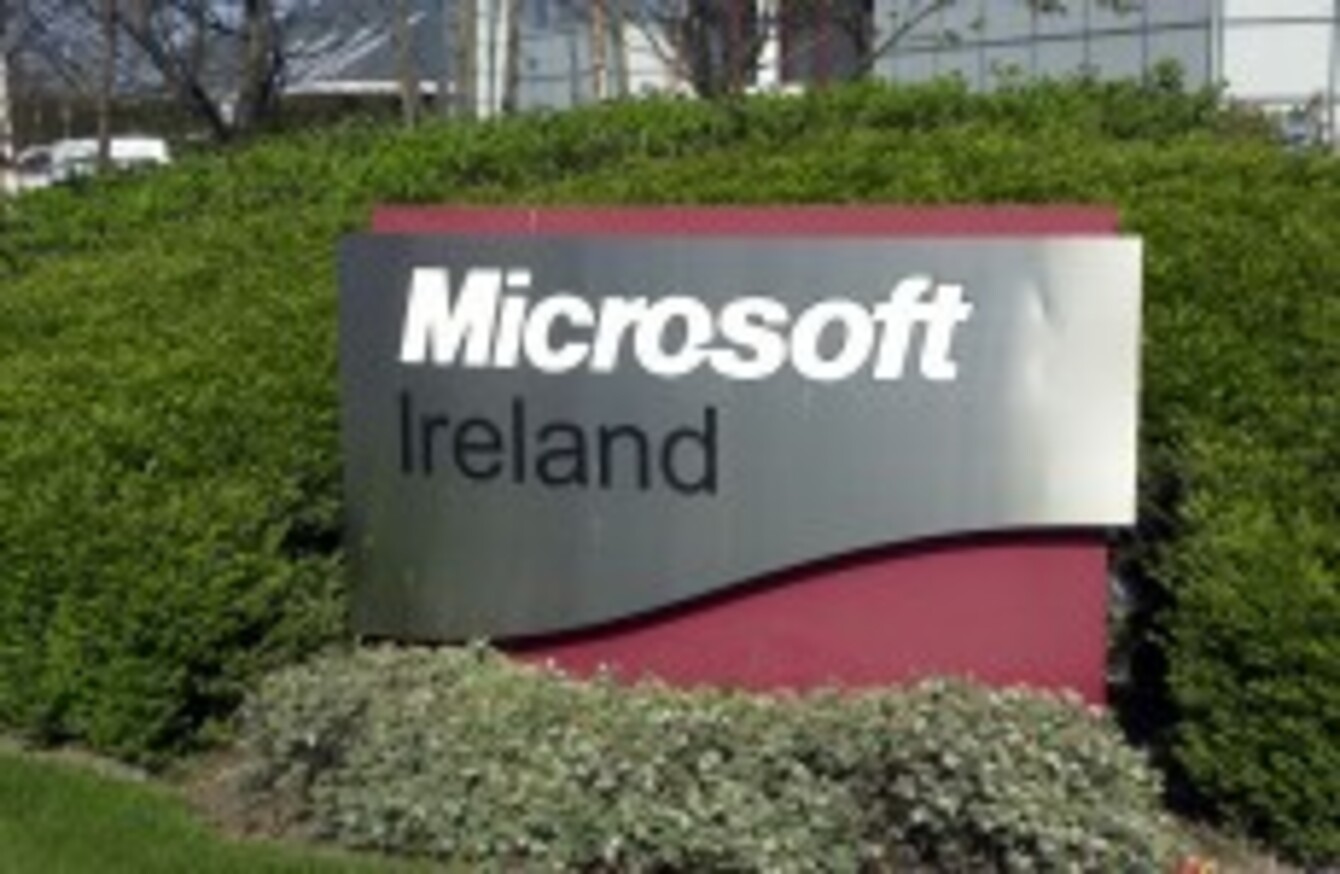 Image: Joe Dunne/Photocall Ireland!
Image: Joe Dunne/Photocall Ireland!
COMPUTING GIANT MICROSOFT has secured planning permission for a 120,000 square foot office block in Dublin.
However, the US multinational will have to stump up around €8 million to fund the build-out of associated infrastructure.
The site for the proposed building is in the South County Business Park, off the Leopardstown Road in Dublin 18.
Green Party councillor in Dun Laoghaire County Council Ossian Smyth said that the decision to go ahead with the building will help keep around 2,000 jobs in the country.
"It's great. It's a commitment from Microsoft that they're going to stay in Ireland."
He said that the new building would allow the US outfit to consolidate its staff presence in the area, which is currently spread across four other buildings.
Development fees
Smyth also said that the development contributions from the company will make up for the shortfall in the county budget, which was caused by the decision to implement the full 15% reduction in property tax.
He warned, however, that smaller companies would not have the same capacity to stump up cash to plug holes in the council's budget, and cautioned against the local authority becoming overly-reliant on fees from businesses for its running costs.
Microsoft is being asked to pay €378,366 towards the cost of developing an open public space in the area, the Sandyford Business District Civic Park. A further €1.17 million is being sought for parks infrastructure in the authority.
A total of €3.9 million will be paid towards the cost of improving the roads in the area, while the council is looking for €277,000 towards a 'Smarter Travel' initiative, which will fund the costs of developing a traffic plan which pays particular attention to public transport, cycling and walking.
The tech giant is also being asked for €2.4 million towards the cost of extending the green Luas Line from Sandyford to Cherrywood, which must be paid before Microsoft goes on-site at the new facility.
Commitment
The office building will include 215 car parking spaces, 220 bike parking spaces and an on-site gym/leisure centre for staff.
Smyth welcomed Microsoft's commitment to encouraging employees to cycle to work, and also praised the decision to preserve a nearby broad leaf Irish forest, which he said will be a valuable facility for staff.
"Microsoft have recognised that the environment has a value and is worth keeping and preserving."
He criticised, however, the planners' insistence on an extra fee for being close to a Luas stop, describing it as a "perverse incentive".
"There's a huge contribution for being close to the Luas, but I think it should be the other way around."