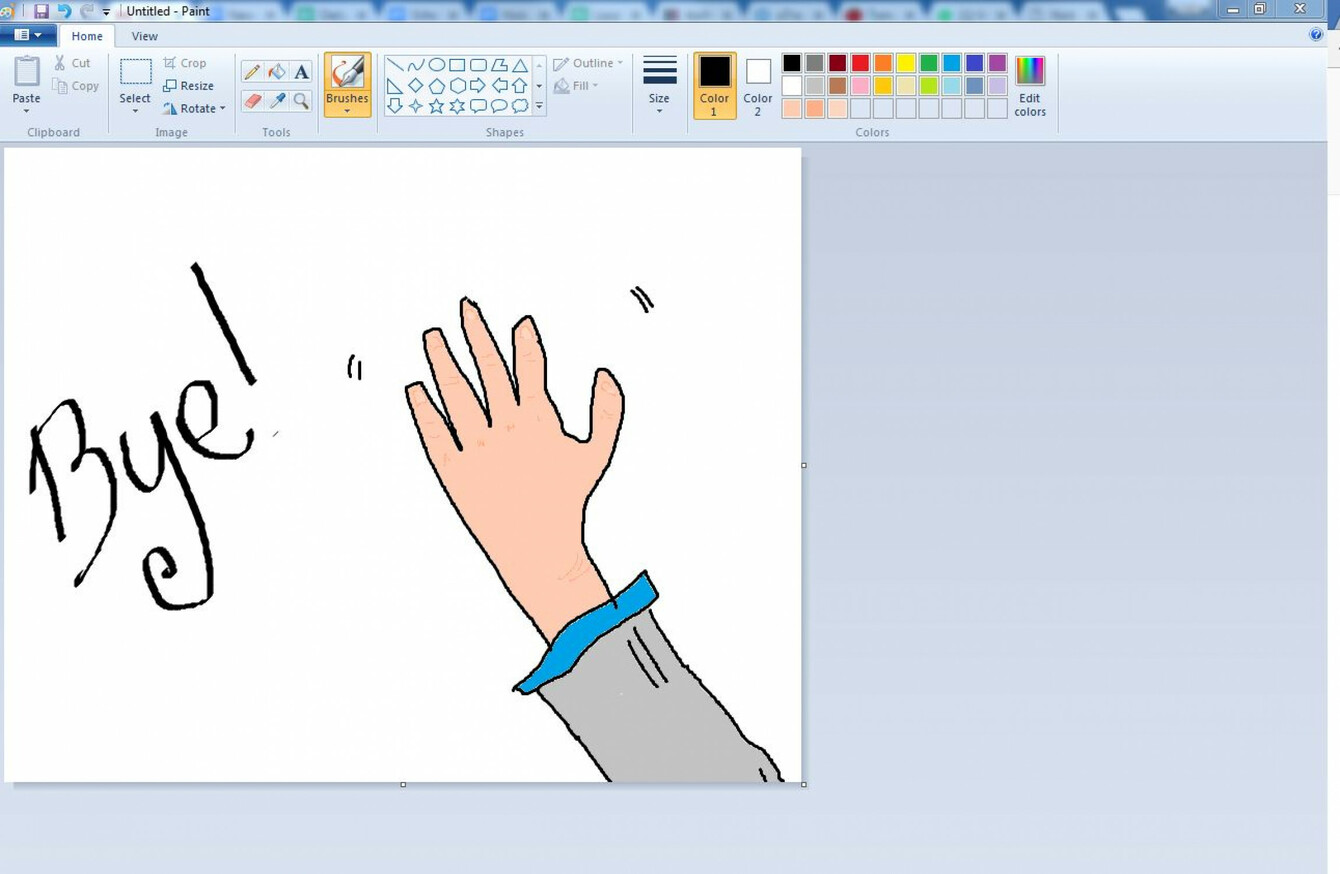 We'll miss you, MS Paint
Image: Aoife Barry
We'll miss you, MS Paint
Image: Aoife Barry
MICROSOFT IS FINALLY killing off its graphic program Paint after nearly 32 years in existence.
Paint has been part of the Windows operating system since Windows 1.0 was released in 1985.
It was known for its easy-to-use interface and it became one of the core features of Windows over the past three decades.
While it was never the most comprehensive graphic editing program available to PC users, it was a quick and easy solution for anyone who wanted to make a quick doodle or a cut-and-paste edit.
However, the computing giant has announced that it will remove the popular drawing program from its upcoming Windows 10 update.
Microsoft released the list of Windows 10 features that are set to be removed from the Windows 10 Fall Creators Update, which will be released at some stage this autumn.
The company said that the features and functionalities on the list will either be removed from Windows 10 or "not in active development and might be removed in future releases".
Other features that face being killed off include the Outlook Express emailing programme and the Reader app, which will be integrated into Microsoft Edge. The Windows screensaver functionality is set to be disabled in the Themes settings.
The Windows 10 Creators Update released in April introduced the new Paint 3D. This programme will continue following the autumn update.
While the 3D programme was inspired by the original Paint, it doesn't work quite like it. It contains 3D image making tools, along with some 2D image editing tools.
It remains unknown when Paint will officially be removed from Windows, with Microsoft yet to make an announcement on the date of the Autumn Creators Update.
TheJournal.ie has contacted Microsoft for a statement.