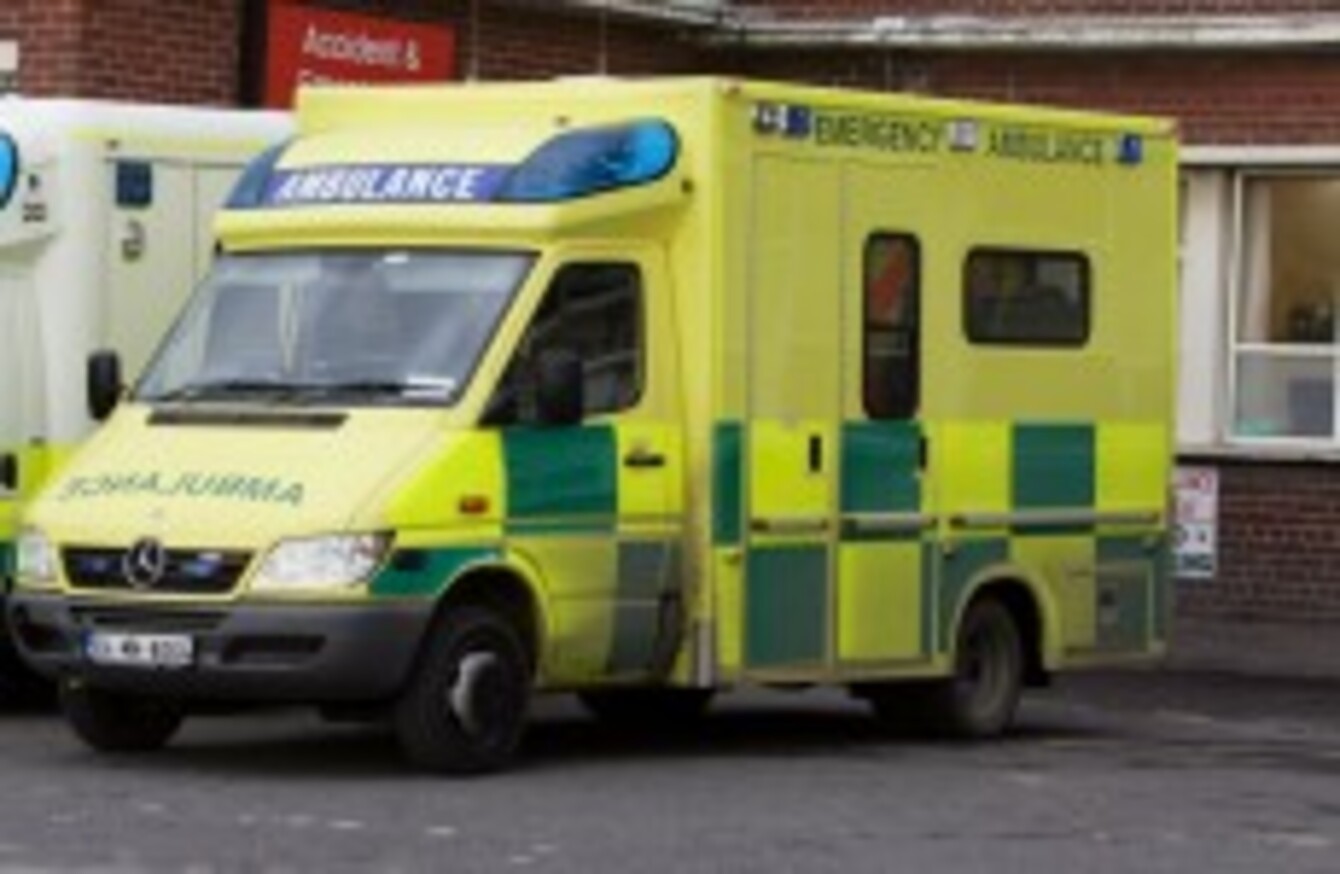 File image of a HSE ambulance.
Image: Photocall Ireland
File image of a HSE ambulance.
Image: Photocall Ireland
THE REPORT INTO the failure to send an ambulance to an accident in Midelton in May has found "a deviation from procedure".
Two-year-old Vakaris Martinaitis fell from an upstairs window at his house in the Cork town, later dying from his injuries.
The ambulance that was initially dispatched to his house was stood down when the 999 operator came to believe that he had suffered a simple fall.
Today, the National Ambulance Service released a 54-page report on the call, citing two key factors in the breakdown of communication.
First, it found that procedure was not followed and that the child's condition was not appropriately assessed and that no advice was passed on to the caller.
It also found that the decision to stand down the ambulance was "not based on correct and complete information".
Vakaris was brought to hospital in a neighbour's car, but died from his injuries.
The report makes 11 recommendations including amendments to call-taking guidelines, communication training and changes to how control rooms are staffed.
The medical director of the NAS, Dr Cathal O'Donnell, says that welcomes the report.
"On behalf of the NAS I would like to express our sincere condolences to the family of Vikaris Martinaitis. Following Vikaris's tragic death, I commissioned this independent investigation into the circumstances surrounding the emergency call on 6 May. I welcome the publication today of this very comprehensive report.
"The NAS are committed to implementing and applying the learnings from the report it, in full, across our national network of Ambulance Control Centres.