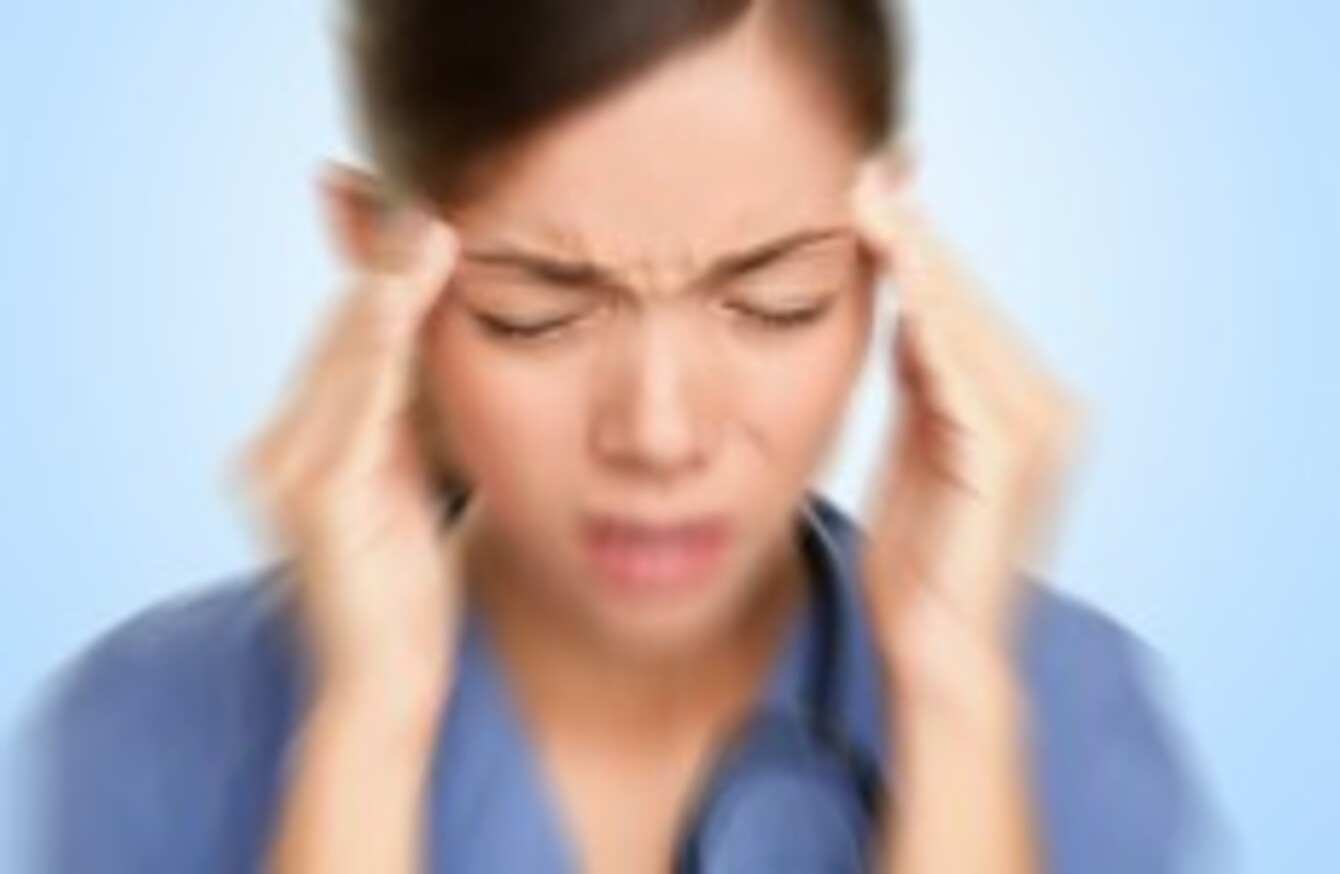 NEW DRUG TRIALS could spell hope for the thousands of people around Ireland who suffer from migraines.
Studies were presented at the annual meeting of the American Academy of Neurology, CNN reported, outlining how two new preventative drugs for migraines were being trialled.
The co-author of both studies, Dr Peter Goadsby, said that the results "herald a new mechanism for the preventive treatment of migraines".
Irish migraine specialist Dr Patrick Daly explained that the new trials are targeting calcitonin gene-related peptide (CGRP), which is a protein that contributes to migraines.
The drugs block CGRP to stop the migraine from starting.
Migraine treatment
Dr Daly explained that normally migraine treatment has two elements – acute treatment for when an attack begins, and then preventative medicine for people who tend to have regular migraine attacks.
Dr Daly said that the World Health Organisation lists chronic migraine among the top 20 causes of disability worldwide.
"It doesn't get that recognition in the general populace," he pointed out.
There is currently no 'exclusive' preventative drug for migraines – they tend to be drugs that are for other conditions, but also work on preventing migraines.
They're a bit imprecise. And may have side effects for a number of people. In a general way there's a lot of improvement to be made in this area.
CGRP is "very strongly implicated in the migraine attack", said Dr Daly, who described migraine as a brain disorder. "It's a brain malfunction with headache," he said.
"This antibody that they're developing is to hit this substance. They're developing it in two ways – to hit the substance itself and the second is to hit the site that that substance rests on and activates [it]."
The hope with these is they are so precise that the side affects will be very narrow.
He said that the company promoting the trials is "quite encouraged" by early results and is going ahead with administering the antibody in two ways. "Normally a company would only pursue one way," he said. "They've set up trials to examine it from a few points of view."
The trials are due to finish next year and there is no time frame yet for whether they would be available in Ireland.
Dr Daly said that the most commonly-used drugs to prevent migraines are beta blockers, which became available in the 1960s, and an anti-depressant also dating to that era.
Botox benefits
One thing that has been beneficial for chronic migraine sufferers is botox, which became licensed as a migraine treatment two and a half years ago.
"The results are very, very good," said Dr Daly, who administers the treatment himself. "Some people had their lives transformed from 25-26 days of disability a month to five days."
Difficulties with botox can be the cost and the fact it has to be done every 12 weeks.
Dr Daly noted it is "more and more dificult to get new products into the market" but hopefully the trials of the new drugs won't throw up any unwelcome side effects.
For more information or advice on migraines, visit the Migraine Association of Ireland's website or phone their helpline on 1850 200 378.