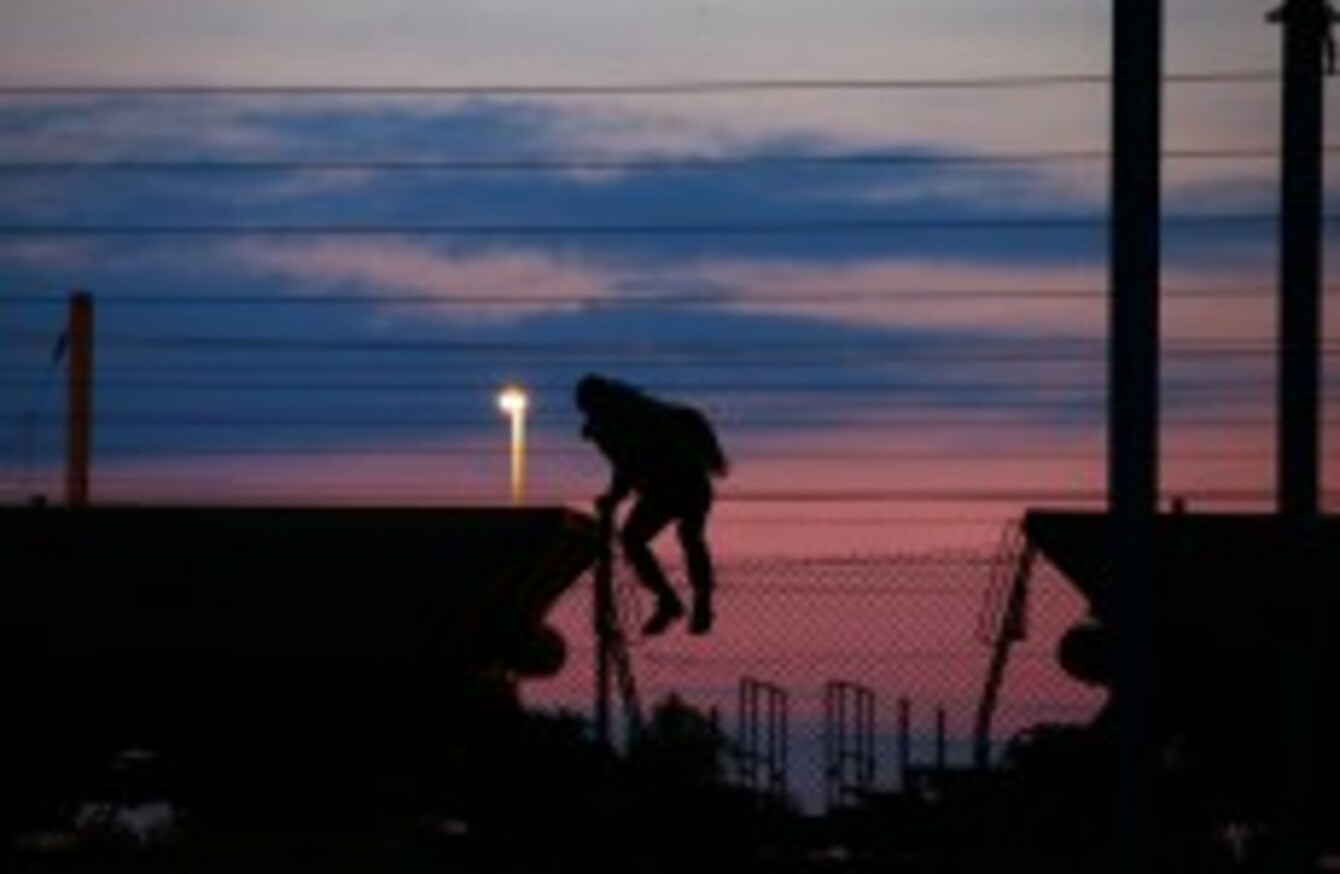 A migrant climbing the fence on to the tracks at the Eurotunnel site
Image: Yui Mok/PA Wire
A migrant climbing the fence on to the tracks at the Eurotunnel site
Image: Yui Mok/PA Wire
FRENCH POLICE HAVE said today some 300 migrants in Calais attempted to reach Britain via the cross-Channel tunnel overnight, a significant drop from previous nights as the security presence is beefed up.
Overnight Thursday French authorities faced more than 1,000 attempts by migrants camped out in the port of Calais to reach the Channel tunnel overnight.
France has sent 120 additional police officers to the northern port city to stem the crisis, as the number of deaths since June reached 10.
A spokesman for Eurotunnel hs said there was "much less disruption" since the reinforcements arrived to bolster the 300-strong police contingent already stationed in the city.
At least four coaches of riot police were guarding the entrance to the tunnel on Friday.
The situation appears to have calmed in recent days, after migrants made more than 2,000 daily attempts to breach the defences earlier in the week.
Late Friday the first attempts under cover of the gathering darkness began at around 9:00 pm (7.00pm GMT) when a group managed to access the  embarkment lanes before being chased off by police.
At around 2:00 am Saturday some 150 migrants were escorted back towards Calais.
In such cases the vast majority seeking to get over to Britain will just hide away again and await another chance to sneak over.
One man died in the early hours of Wednesday, apparently crushed by a lorry as he tried to make it into the tunnel.