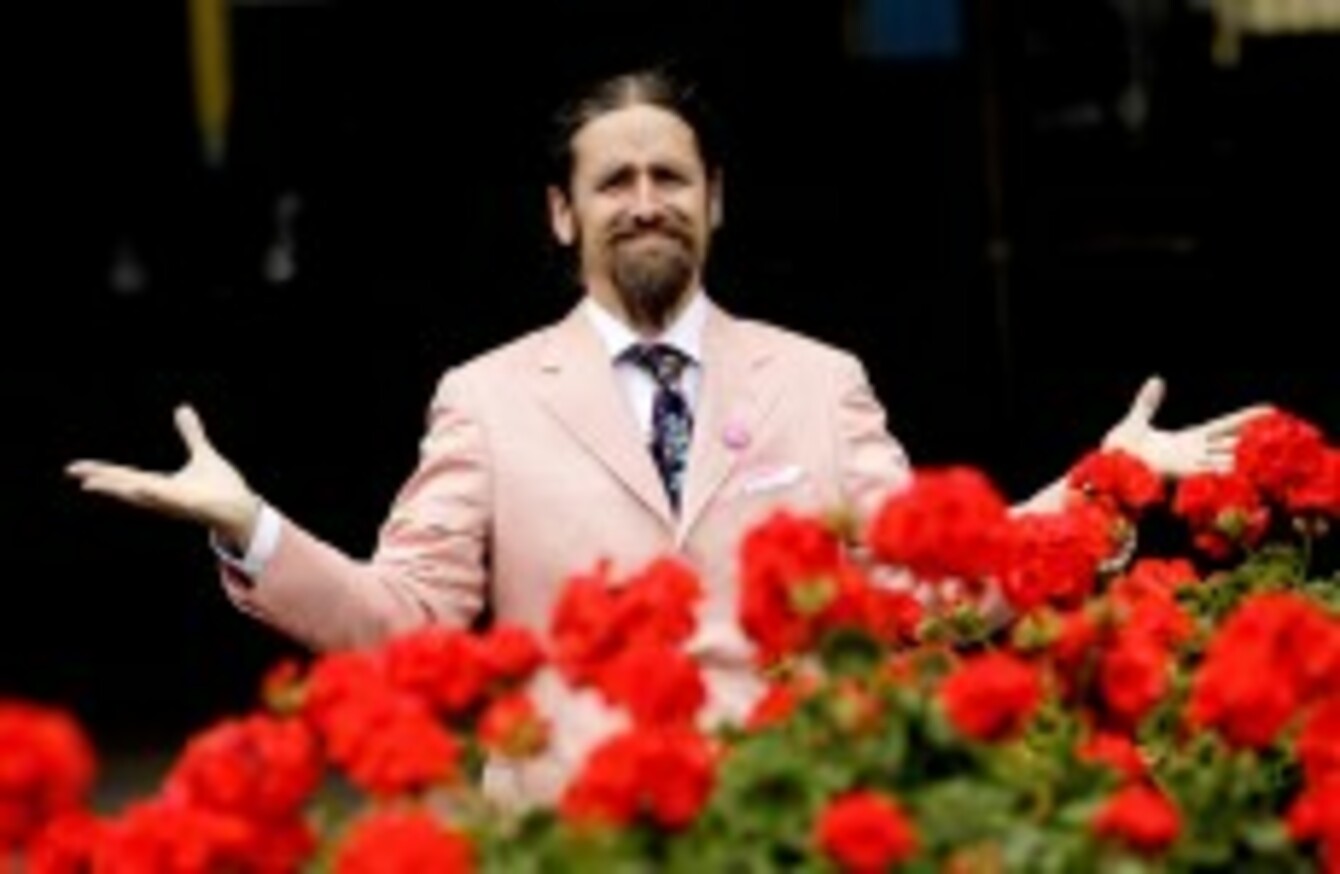 Image: PA Archive/Press Association Images
Image: PA Archive/Press Association Images
SO LUKE MING Flanagan is finally off to Europe, after a triumphant poll-topping performance in the Midlands-North West by-election.
Whether or not he'll serve the full term remains to be seen. Speaking on Monday, he left the door open to a possible early return, saying that while it was his intention to serve the full five years "it was also my intention to stay in Dáil Éireann for the full term".
So while there's every chance we may see Flanagan back in Ireland in time for the next General Election, in the meantime there's the small matter of a by-election to take care of.
The Dáil contest, expected to take place either shortly before or shortly after the October Budget, is automatically triggered by Ming's vacation of his seat.
So who's in the running?
The constituency
Roscommon-South Leitrim, a three seater-constituency, also elected two Fine Gael candidates at the last general election.
One of those two has since parted company with the party however: Denis Naughten lost the party whip in protest over the Government's decision to close the Roscommon County Hospital Emergency Department just months after the Coalition came to power.
In spite of having next-to-no chance of gaining the Flanagan seat, it's thought Fine Gael may still choose to run a candidate this time out, if only as a profile-raising exercise.
Maura Hopkins, a Young Fine Gael activist and first-time candidate who claimed a council seat for the party in Boyle at the weekend, is being linked with the role.
It's rumoured that Frank Feighan, the only remaining sitting FG TD in the constituency, could take over as Ceann Comhairle in the upcoming reshuffle.
If that comes to pass, Feighan would automatically retain his seat at the next General Election, and Hopkins would be well placed to capitalise on the Roscommon Fine Gael vote in the redrawn constituency.
Frank Feighan, with Taoiseach Enda Kenny [via Feighan's Twitter]
Fianna Fáil
Eight out of the 18 available seats on Roscommon County Council were taken by Fianna Fáil candiates at the weekend, and the battle for the party's by-election nomination is likely to be a crowded one.
Councillors Eugene Murphy, Paschal Fitzmaurice, Orla Leydon and Ivan Connaughton (who narrowly missed out on a seat in 2011) are all considered likely to put themselves forward for the role.
However, a politician in a rival party who spoke to this website tipped another councillor, Rachel Doherty, as the stand-out Fianna Fáíl candidate in the area. The Boyle councillor is a daughter of the late former Justice Minister Sean Doherty.
Fianna Fáil secured 35 per cent of the vote in Roscommon last weekend, and will be optimistic about their chances or re-taking a Dáil seat.
Sinn Féin & Labour
Ballinamore councillor Martin Kenny, who narrowly lost out to Matt Carthy in the bid to become Sinn Féin's MEP candidate in Midlands-North West, is likely to run again for the party, having put in a strong showing in 2011.
Kenny is based in Leitrim, however, and it's expected the boundary change at the next General Election will be a major influencing  factor as the party chooses its next candidate. (Roscommon-South Leitrim will cease to exist. The area will be absorbed into the new constituencies of Roscommon-Galway and Sligo-Leitrim).
For Labour, Senator John Kelly, who ran last time out, is thinking about another bid.
Speaking to TheJournal.ie, Kelly said that he hadn't been planning to run, but that he was now considering it following Eamon Gilmore's decision to step down and make way for a new party leader.
[Pic: Labour Youtube/Screengrab]
Independents
Councillor Valerie Byrne of the Roscommon Hospital Action Committee is being linked with a possible run, after retaining her seat in Boyle in last week's local elections.
Meanwhile, Denis Naughten has told this website he won't be endorsing anyone.
Neither of the two former Fine Gael councillors supported by the TD, Laurence Fallon and Dominic Connolly, are interested in running, Naughton said.
A new Ming?
It's expected a Ming-endorsed candidate will also emerge to join the race.
#Open journalism No news is bad news Support The Journal

Your contributions will help us continue to deliver the stories that are important to you

Support us now
Speaking to Shannonside radio this week the newly elected MEP said it was essential the area sent another independent to the Dáil.
He said he would be meeting with various groups in the area in the coming weeks to try and find a consensus candidate.
In terms of outside bets, don't rule out the chances of former garda whistleblower John Wilson moving to the constituency and launching a Dáil bid.
Ming and Wilson at the Castlebar count centre this week (Pic: Orla Ryan)
Wilson is on Ming's substitute list for Europe, meaning he could also take his place in Brussels if Flanagan decides at any point in his five-year term to return.
The former garda had been planning a local election bid this year, but had to drop out after he was diagnosed with cancer.
Speaking in Castlebar this week, however, he said a recent operation had been successful and that he was now feeling "very very well".