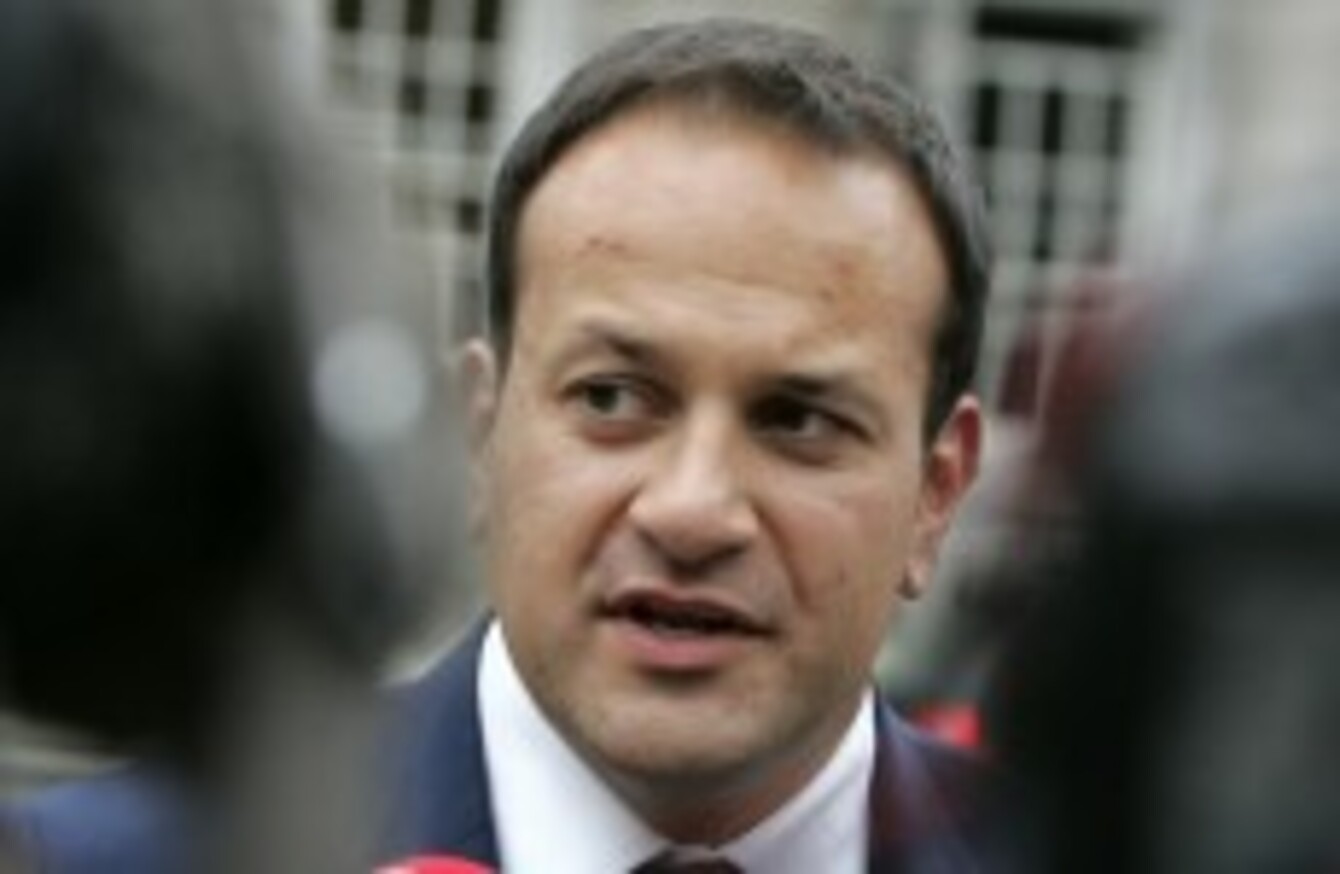 Image: Mark Stedman/Photocall Ireland
Image: Mark Stedman/Photocall Ireland
MINISTER LEO VARADKAR has been praised by equality groups for speaking openly about being a gay man.
In a statement this afternoon, Kieran Rose, chair of the Gay and Lesbian Equality Network (Glen) said he believes "[the Minister's] courage will inspire many others who would like to be open about who they are".
"Whether you are a cabinet minister or a young gay person doing your Leaving Certificate, it takes courage to talk openly about who you are," he said.
Minister Varadkar talking openly about being gay will be a very important source of support for LGBT people and for their parents and families.
Rose said that despite the 'huge progress' over the past two decades on creating a positive Ireland for LGBT people, 'it is still not easy for some people to be open about who they are'.
He hopes Varadkar's comments "will help to further change Ireland so that nobody faces rejection because of who they are or who they love".
Speaking to Miriam O'Callaghan on RTÉ Radio One this morning, Varadkar said that "it's not something that defines me".
The Minister said that he "wanted to be honest with people" ahead of the forthcoming same-sex marriage referendum.
The announcement, which makes Varadkar the first openly gay cabinet minister, has been welcomed by many.
Speaking to RTÉ's The Week in Politics, Labour Minister Alex White he was "glad for him to say there's a weight off his shoulders", and noted that it won't make any difference to his work in Government.
This was echoed by political opponents Timmy Dooley of Fianna Fáil and Sinn Féin's Mary-Lou McDonald.
Both welcomed the Minister's announcement, with Dooley saying he is a 'very decent fella… but now he has to get on with his day job'.
"That [work in Health] is what will define him, and rightly so. I don't think anyone's sexuality should be in anyway allowed to define them in this day and age," the Fianna Fáil deputy said.
"Leo is Leo, and he has a lot of work to do," McDonald said.