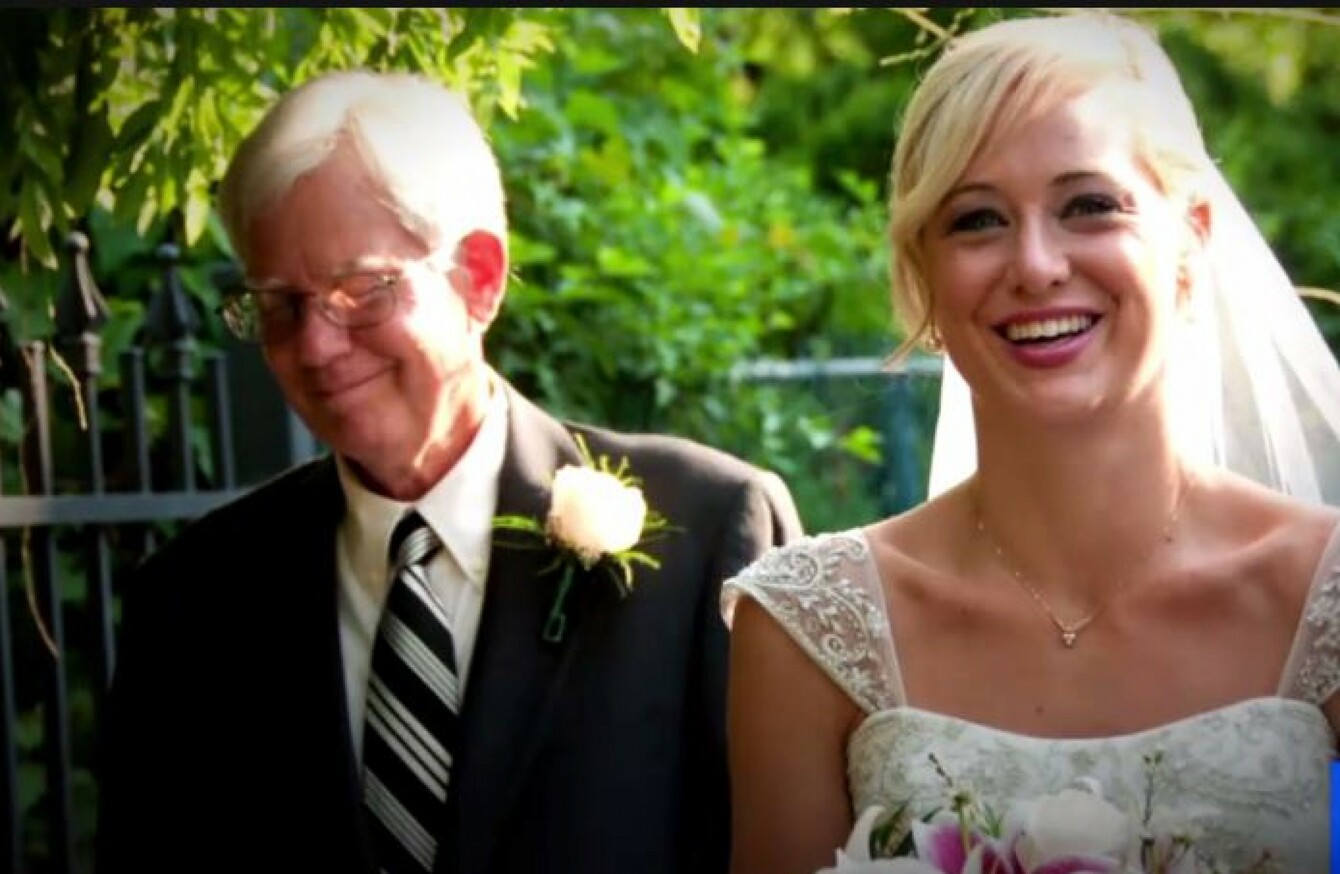 Image: ABC News
Image: ABC News
A US JUDGE has granted a stay on a decision that a woman accused of killing her husband must return all property to the North Carolina home she shared with him.
Molly Martens Corbett and her father Thomas have been charged with second-degree murder and voluntary manslaughter over the death of Limerick man Jason Corbett in August 2015.
A Davidson County Superior Court judge granted the stay in a clerk's decision from March in the estate matter after hearing from the accused's lawyers.
Last month, Davidson County Clerk of Superior Court Brian Shipwash ordered that Molly Corbett return all tangible personal property taken from the home on 21 January 2016. At the time, the clerk allowed Corbett to keep certain items, including her clothing, bathroom toiletries, two living room lamps, two paintings, a bed and box spring.
Walter Holton, an attorney for Molly Corbett, said he thought Judge Mark Klass's decision was "a fair and the right thing to do to just stabilise the situation".
Klass' decision to stay essentially means that Shipwash's order will not be enforced at this time. There is currently an appeal to the order going through the courts but no hearing date has been set.
Shipwash alleged Corbett violated a consent order by removing property from the home she previously shared with her husband. He ordered her to pay all court costs due to the alleged violation.
As part of the stay, Klass ordered that $600,000 in funds be held by the Davidson County Clerk of Court's Office. Those funds, which according to courtroom remarks are from a life insurance policy, were in a trust account.
"(Klass) also ordered that a car that was subject of the previous order be sold and those funds (placed) into the clerk of court as well," Holton said.
Shipwash previously ordered that all assets, including all insurance proceeds, be turned over to the court and be held by the court until the court or other courts with jurisdiction ordered otherwise.
Corbett and her father are accused in the 2 August 2015 death of her husband at their Panther Creek Court home. Detectives located his body in the master bedroom on the main level of the home.
An application for a search warrant stated investigators were told through initial interviews that Jason Corbett was choking Molly Corbett inside the master bedroom.
According to court documents, Thomas and Sharon Martens were visiting from their home in Knoxville, Tennessee, and staying in a guest room. Thomas Martens is reported to have been awoken by a disturbance. According to the application for the search warrant, he went to the master bedroom and intervened with the use of an aluminum baseball bat, striking his son-in-law in the head while Sharon Martens stayed in the finished basement.
The 911 call made following the incident was released by US authorities.  Martens – a former FBI agent – is heard telling the operator that he hit his son-in-law in the head with a baseball bat.
"My daughter's husband… my son in law… got in a fight with my daughter. I intervened and I think he is in bad shape. We need help," he said.
He is bleeding all over and I may have killed him. I hit him in the head…
An autopsy indicated Jason Corbett died from blunt trauma from a baseball bat and landscaping stone.
Meanwhile, lawyers for Molly Martens and her father have spoken to Good Morning America, saying their clients are not guilty.
Comments are disabled as legal proceedings are ongoing. 
This article was first published on The-Dispatch.com and is reproduced here with its permission.