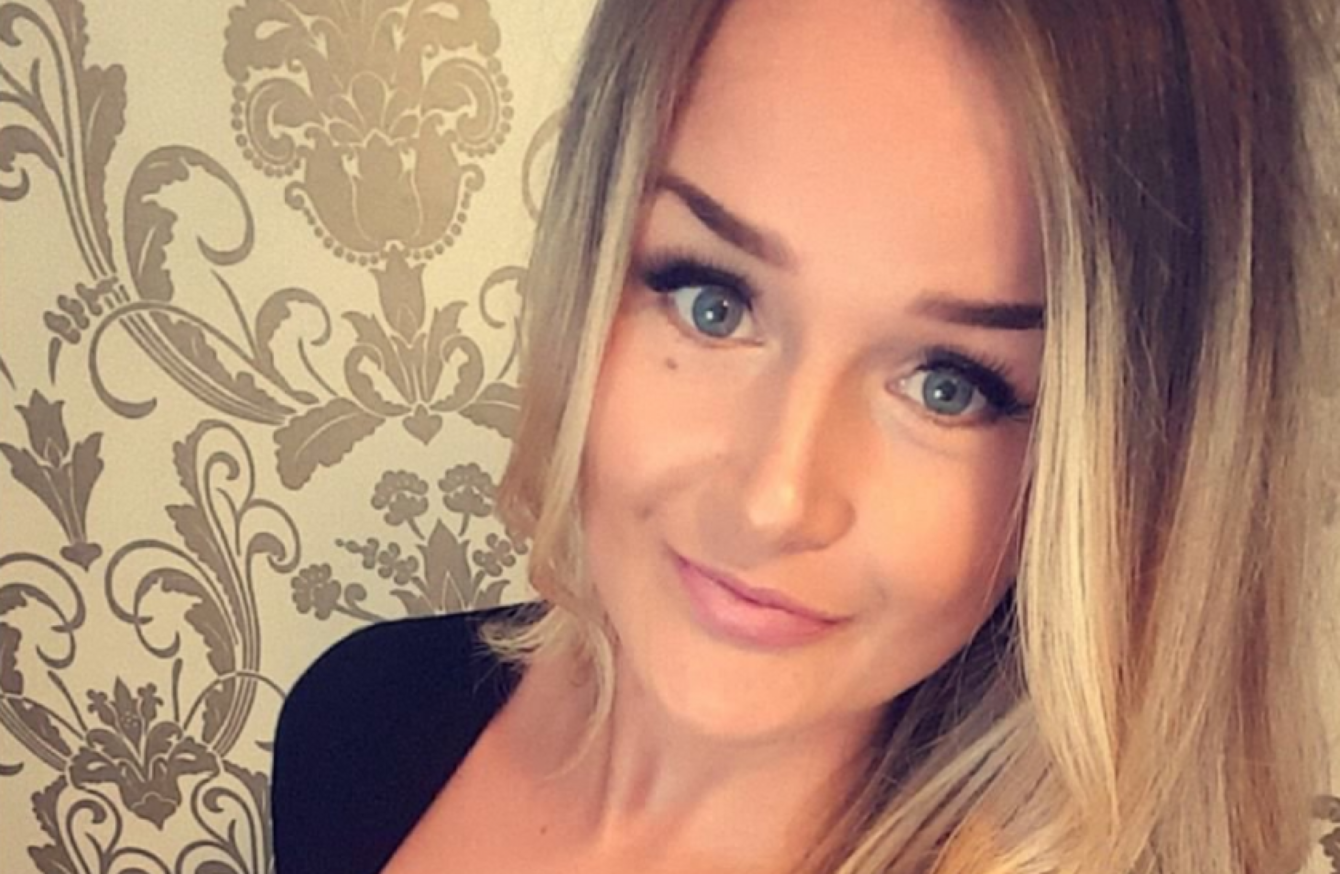 Molly McLaren was murdered by her ex-boyfriend.
Image: Kent Police
Molly McLaren was murdered by her ex-boyfriend.
Image: Kent Police
A MAN WHO stabbed his ex-girlfriend more than 75 times in a UK car park has been convicted of her murder and will spend at least 26 years in jail.
Joshua Stimpson (26) stalked Molly McClaren (23) before fatally attacking her while she was sitting in her car in what police have called a "merciless" killing.
The young woman suffered significant injuries to her face, neck and arms and despite treatment by paramedics within minutes of the attack she died at the scene.
The court heard that Stimpson and McClaren had been in a seven-month relationship that the victim ended two weeks before she was murdered.
The murder happened on 29 June 2017 and Stimpson was convicted of murder despite claiming diminished responsibility and saying he did not remember the incident or the two weeks prior.
Kent Police said that in the days before the murder Stimpson was witnessed on CCTV buying the murder weapon, a four-inch knife.
The night before the murder he attended the same bar as the victim and the trial heard evidence from her friends that he kept looking in her direction and making her feel uncomfortable.
On the day of the murder itself, CCTV footage also showed Stimpson attending the same gym the victim and setting up an exercise mat beside her.
Source: Kent Police/YouTube
After Stimpson left the gym, McClaren sent a message to her friends saying: "(I) Feel like I'm… looking over my shoulder all the time."
As Ms McClaren left the gym, Stimpson was waiting in his own car and as she opened her door he lunged at her with the knife.
"Dozens witnessed the attack with one man trying to intervene by shouting, hitting the bonnet of the car, and pulling at Stimpson's leg. Officers attended and arrested Stimpson. A box cutter and a pickaxe were found in his car," Police said today following Stimpson's conviction.
Stimpson was conctited today following a two-week trial and was sentenced to life-imprisonment. He will serve a minimum of 26 years in jail before being considered for parole.
Speaking today following the conviction, Ms McClaren's family said they want the horrific events to serve as an example of the dangers of stalking.
"The full extent of the digital stalking of Molly by Joshua Stimpson may never be known. We would like to thank Benjamin Moreton for his brave efforts at the carpark when he tried to intervene, and hope one day to thank him personally," the family said in a statement.
The contrast in morality between these two people could not be more profound. However, in light of this case, we feel that there needs to be more awareness over the dangers of stalking and the need for people to report any concerns over stalking to the police.
"The verdict has brought us a small measure of comfort, but it seems that nothing will take away the pain or allow us to come to terms with our Molly being taken from us. We are serving a lifetime of pain, anguish and loss."