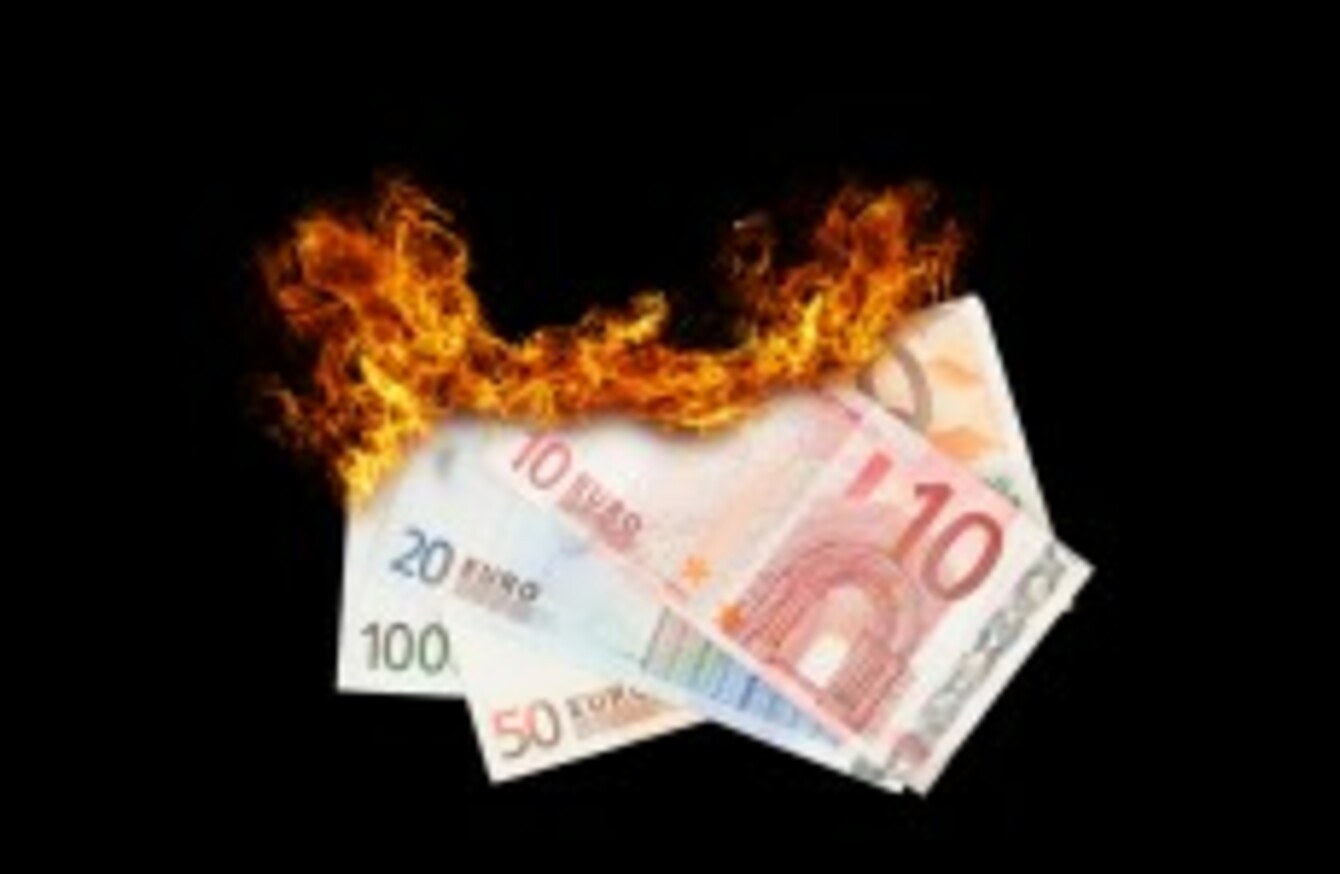 Image: Shutterstock/MyImages - Micha
Image: Shutterstock/MyImages - Micha
THE EURO HAS fallen to its lowest level against the dollar in 11 years following quantitative easing measures announced by ECB President Mario Draghi.
The currency has been in decline for the past six weeks and early this afternoon was sitting at about $1.12. That compares to a high of $1.57 in April 2008.
It is being predicted that by the end of the day the currency could reasonably be expected to sit at around $1.13.
In layman's terms, that means that €100 will now buy $112. At the high point seven years ago, that same €100 would have got you $157.
Current indicators show that the currency's decline is set to continue.
This graph demonstrates the fall that the currency has suffered over the past twelve hours:
Why is this happening now?
The two major factors creating this downward spiral for the euro have been the announcement of the quantitative easing programme by the ECB and the potential success of anti-austerity party Syriza in the forthcoming Greek elections.
The new quantitative easing programme announced by President Draghi will see €1.1 trillion used as part of bond-buying by the ECB. It is hoped that these measures will rejuvinate a failing eurozone.
The measure aims to aid growth and bring inflation across the eurozone back to the ECB's target of 2%.
In the short term, the money-creation scheme has led to a drop in the euro's value.
Greece
On Sunday Greece is set to hold its general election. The fear is that the election of anti-austerity party Syriza will lead to a further decline in the currency's value.
The party currently sit top of the polls, more than five points ahead of Prime Minister Antonis Samaras's centre-right New Democracy party.
If Syriza are elected, leader Alexis Tsipras has said he plans to reverse austerity measures that have been imposed and that he will not be repaying the €240 billion in international debt that the country owes.